Cubanelles
Generally known as Cubanelles, some people refer to them Italian green peppers and my mother called them "frying peppers." They're easy to prepare and are good as a side dish, with fried eggs, and cold or room temperature in an antipasto or in a sandwich.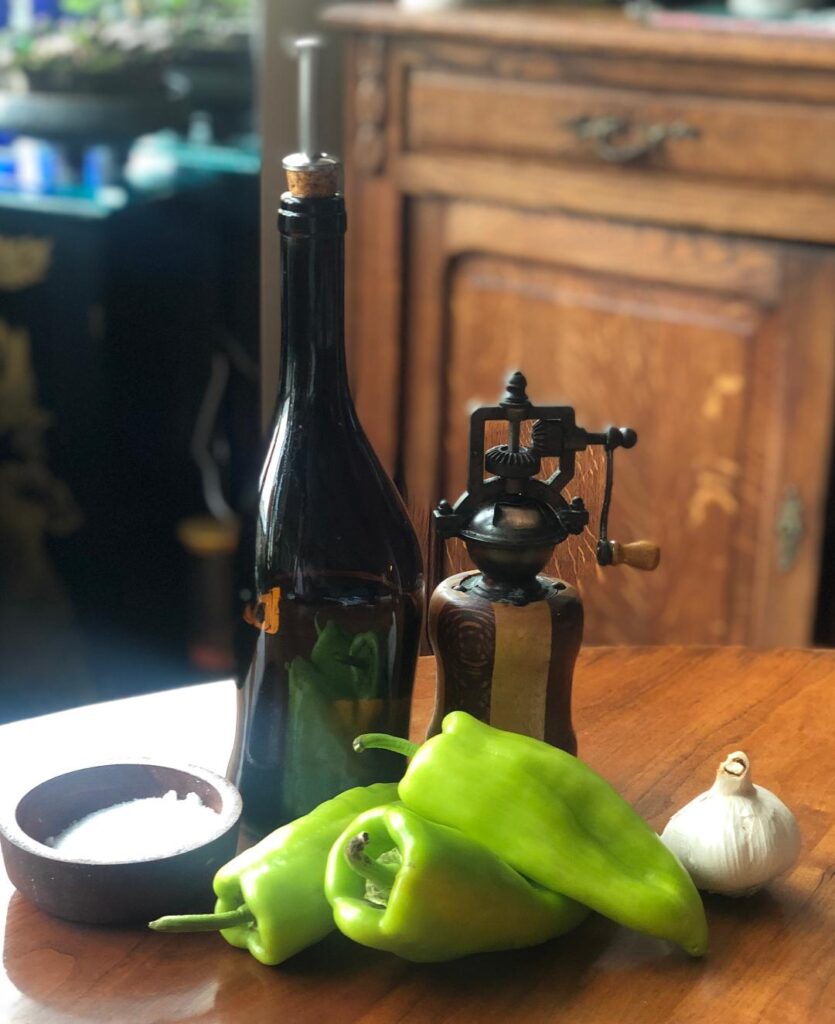 Cut the stem end off the peppers and remove the core and seeds. Slice them in half or quarters lengthwise.
Heat the oil and add the two crushed garlic cloves. Season with salt and pepper and sauté until the garlic starts to brown.
Discard the garlic and place the sliced peppers in the pan. Weigh them down to flatten them. You can use a dish and tomato can (or whatever weight you like) and fry for a few minutes on each side.
When they're done, place them in a container layered with the sliced garlic clove. Add a little extra oil if it's to dry.  It's good to let them marinate in the refrigerator overnight before serving.
Click here for updated GALLERY
Portfolio and Yelp