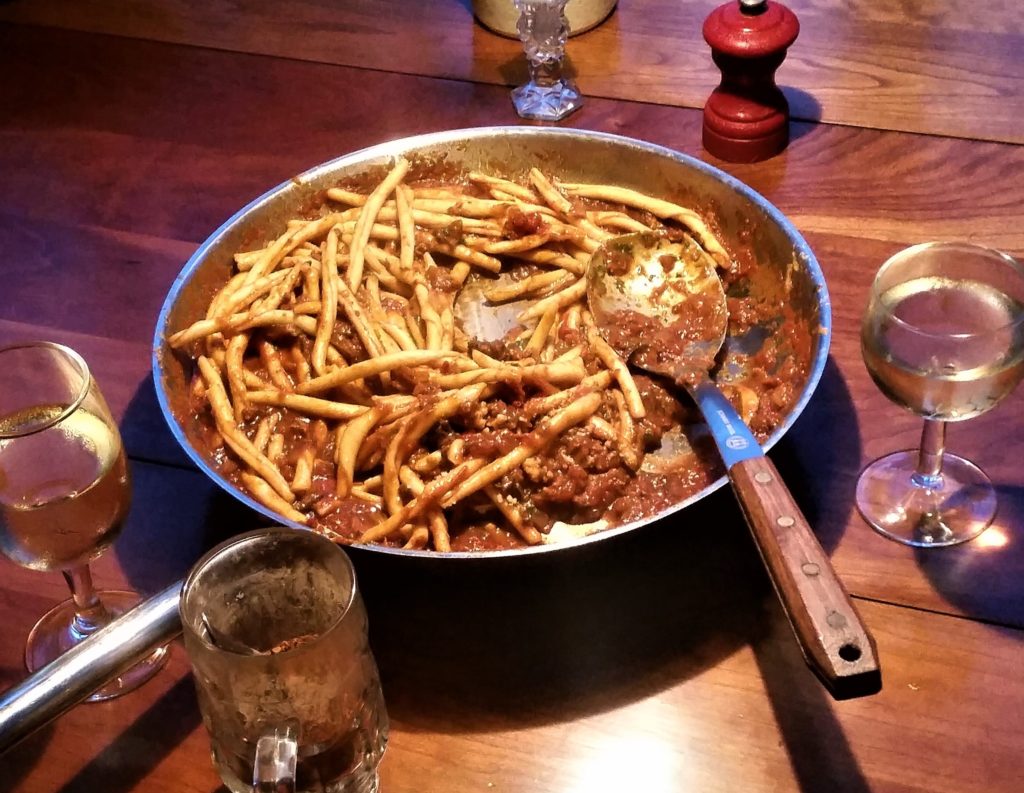 Pasta with Porcini Mushrooms
I adapted this from I recipe by Rhonda Carano that I saw in a Ferrari-Carano wine ad. It works for me.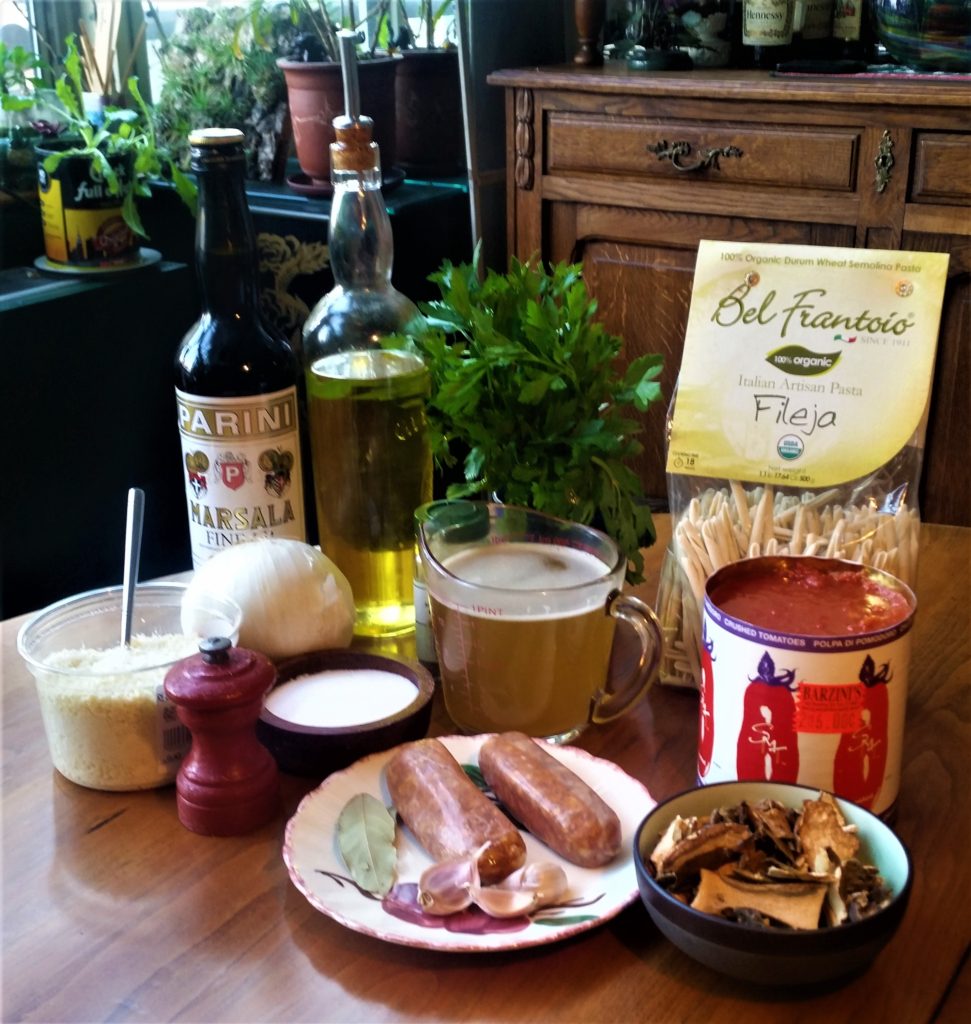 Instructions:
In a small pot, heat chicken broth to a boil. Add porcini mushrooms and take it off the stove.
Heat the oil in a large pan over medium heat. Add the onion and fry until translucent. Add the garlic. Remove the casings from the sausages, break them up and cook until lightly browned.
Remove porcini mushrooms from broth and reserve the liquid. Chop mushrooms and add them to skillet with rest of the ingredients. Add the Marsala, stir and deglaze the pan. Add the tomatoes and the reserved chicken/mushroom broth. Add oregano, bay leaf, and salt and pepper to taste. Lower heat and simmer covered for 30 minutes.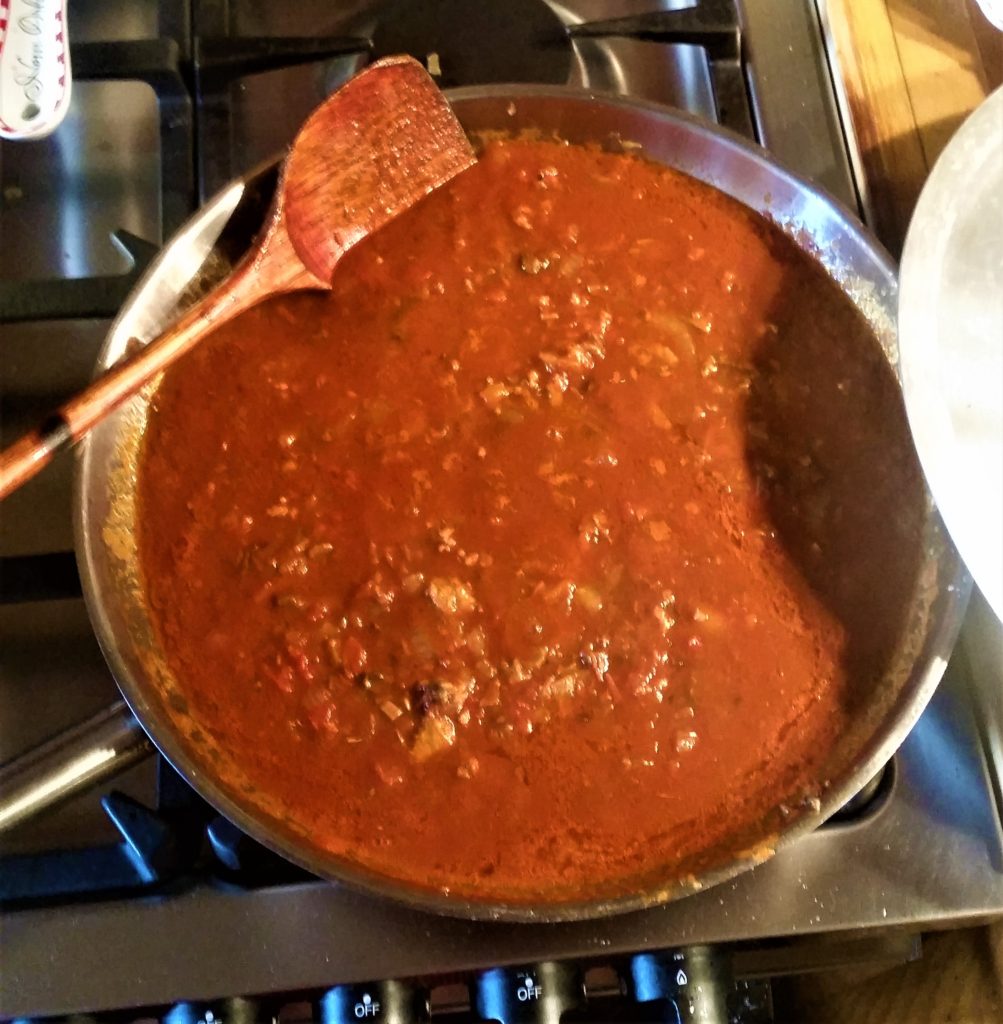 Cook the pasta until it's almost done. Strain it and add it to the pan where the sauce is cooking. Remove bay leaf and turn off the heat. If necessary, add some pasta cooking water to thin the sauce. Add cheese and chopped parsley, blend and serve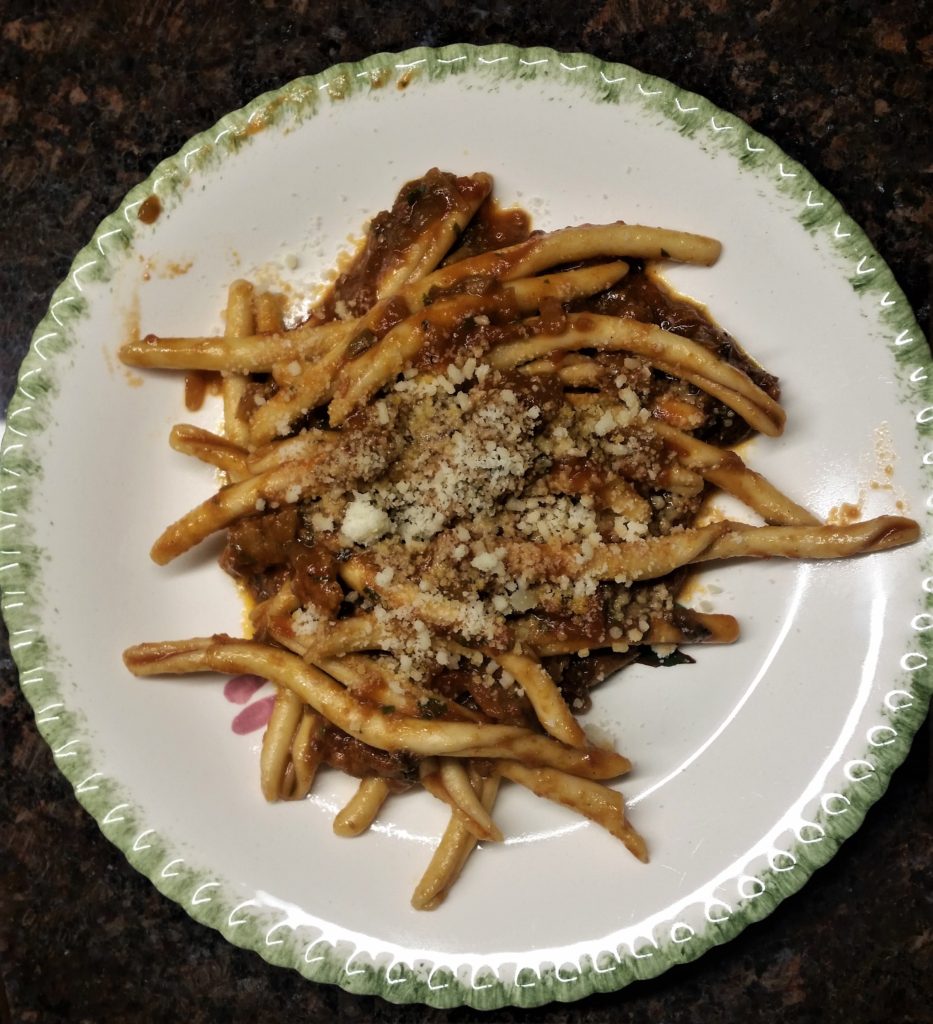 ---
Click here for updated GALLERY II