Colatura di Alici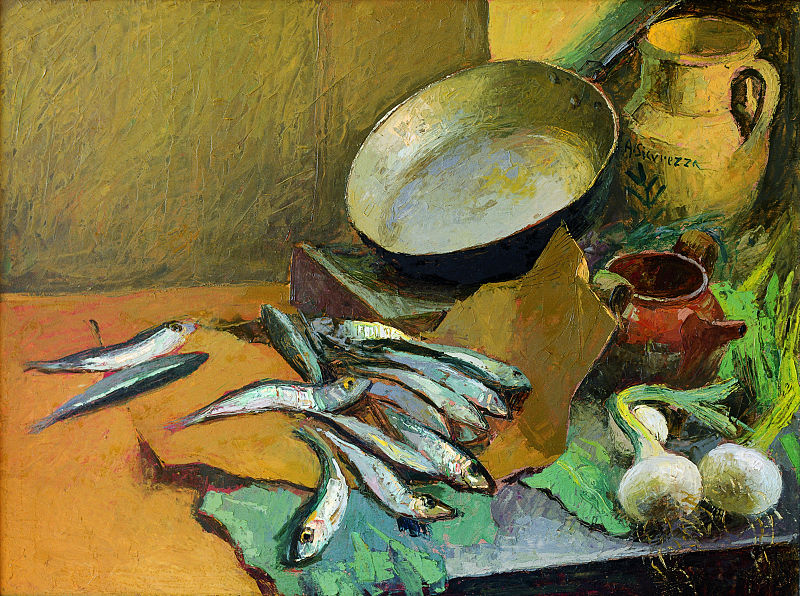 Lots of people think they don't like anchovies. Maybe they really don't, at least not straight from the can or jar. But they are commonly used as a flavoring and the anchovy haters don't even know it's there. You can dissolve 2 or 3 in some heated olive oil as the base of a sauce. It's Italian umami.
Another way to get the flavor of anchovies (alici in Italian) is to use Colatura di Alici. It's essence of anchovy and made by layering anchovies with sea salt in a barrel and then putting weights on top. After a time a hole is opened on the bottom of the barrel and this liquid is drained and bottled.
You might compare it to Vietnamese Nước mắm pha but it's more complex than that. It's  closely related to garum, a fish sauce used by the ancient Greeks and Romans.
A sprinkle of it on some cooked greens or vegetables or a salad adds a bright note. Try a little on Summer Tomato Salad.
How I like it best is as a simple, uncooked pasta sauce.
Spaghetti con Colatura di Alici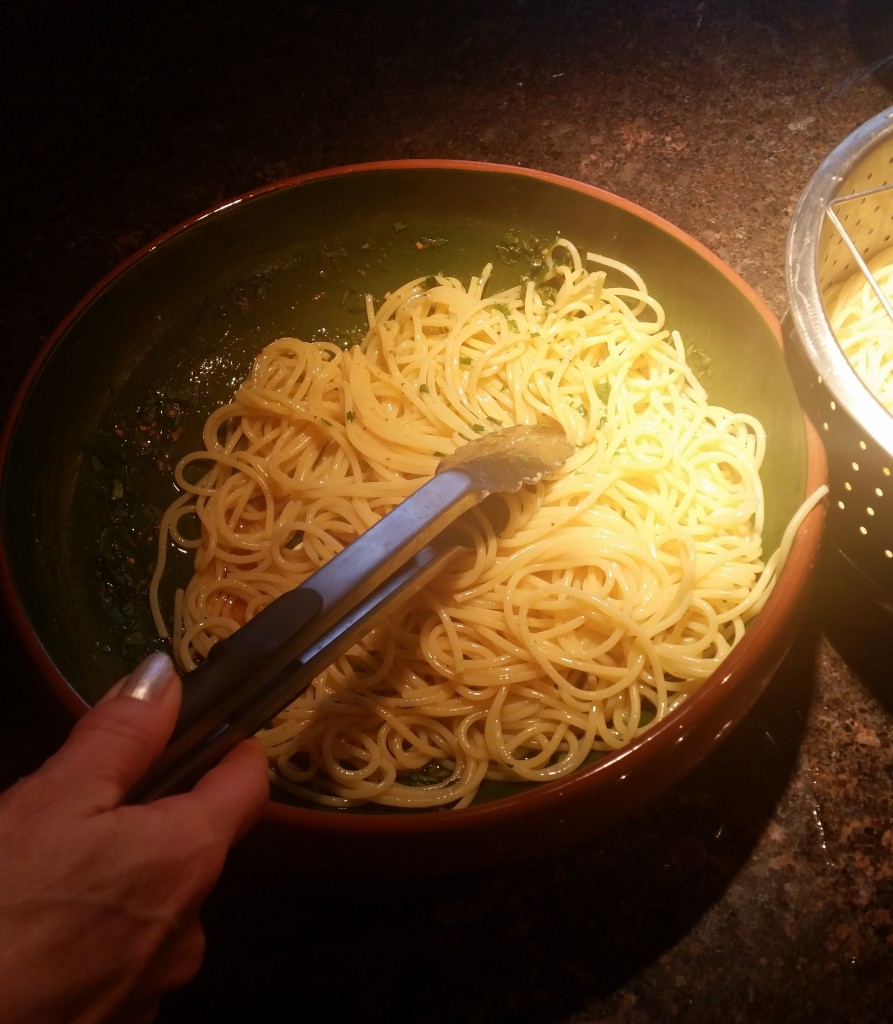 Ingredients:
2 oz (4 tbsps) Colatura di Alici
4 oz (1/2 cup) extra virgin olive oil
2 garlic cloves, minced
 ½ cup chopped parsley,
Crushed red pepper to taste
1 pound spaghetti (no additional salt in pasta water)
Preparation:
While the pasta water is coming to a boil mix all ingredients except spaghetti in a serving dish. When pasta is done, add to serving dish and coat well with the sauce. No cheese on this dish.
If you can't find Colatura di Alici in stores just Google it – lots of places to get it on line.