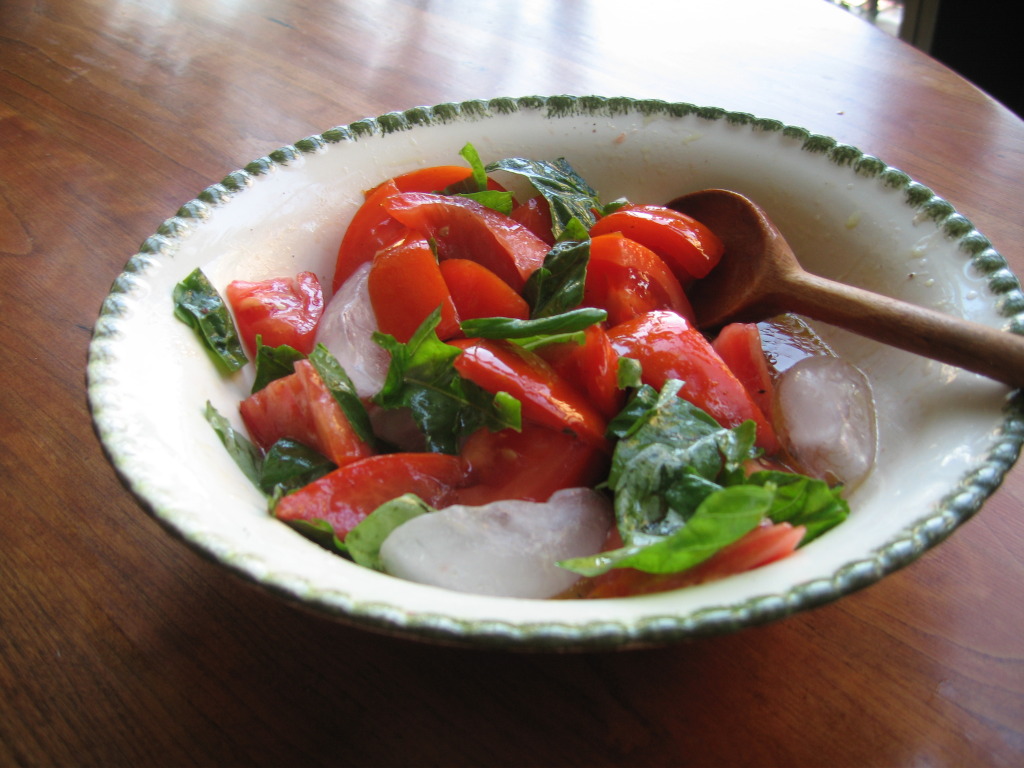 Summer Tomato Salad   Aunt Caroline would pick the basilico and tomatoes in her Staten Island kitchen garden just before she made this Summer Tomato Salad. The ice cubes were necessary because the tomatoes would still be hot from the sun.
Ingredients:
4 medium tomatoes
Salt and black pepper to taste
½ cup torn basil leaves
¼ cup olive oil
5 or 6 ice cubes
Preparation:
Cut narrow wedges around the core, discarding the core. Cut each wedge in half and place in a serving bowl. Season with salt and pepper. Toss and let sit for 20 minutes. Before serving add the oil, basil and ice cubes, then toss again.