Barbeque Chicken Wings
These barbeque chicken wings aren't barbequed but marinated in barbeque sauce.  You can make them as spicy as you like.
Ingredients:
½ cup ketchup
2 tbsp. apple cider vinegar
1 tbsp. Worcestershire Sauce
1 tsp. paprika -hot or mild
½ tsp. garlic powder
¼ tsp. cayenne (more if you like it hot)
2 lbs. (7 or 8) chicken wings
Salt and black pepper
3 tbsp. butter
Pre-heat the oven to 350o.
Pat the room temperature chicken dry and season both sides with salt and black pepper.
Combine the first 6 ingredients together in a large bowl. Add the chicken and thoroughly coat it with the marinade.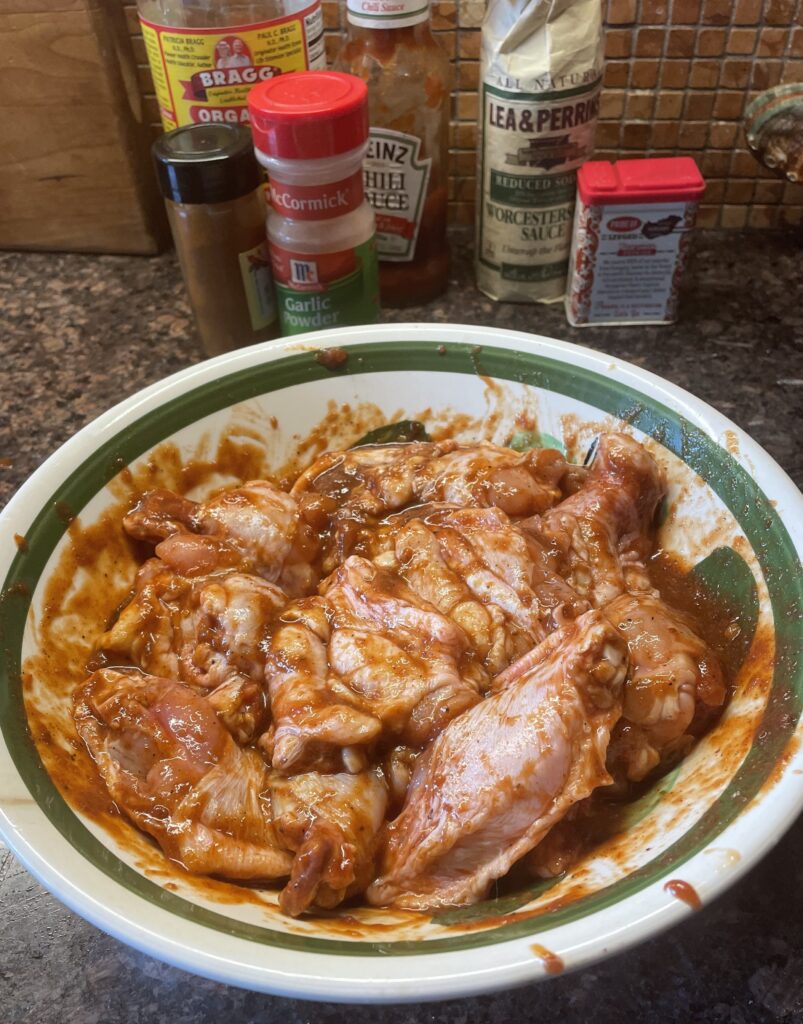 ---
Heat the butter in an oven proof pan. Shake off excess marinade for the wings, add to the pan, and fry it over high heat. Turn and toss the wings for about 8 – 10 minutes until the edges begin to crisp and brown.
---
Place the pan in the oven for 10 – 12 minutes to complete cooking. Remove the chicken to a plate, add the remaining marinade to the pan and place the pan on low heat. Add ½ cup of water and scrape up any brown bits. Boil until the sauce thickens. Return the chicken to the pan, coat with the sauce and serve.
Click here for updated GALLERY
Portfolio and Yelp