Pepin Roast Chicken
Jaques Pepin is one of my favorite TV chefs. Pepin Roast Chicken is an easy recipe that can be served as is or dressed up with a simple sauce.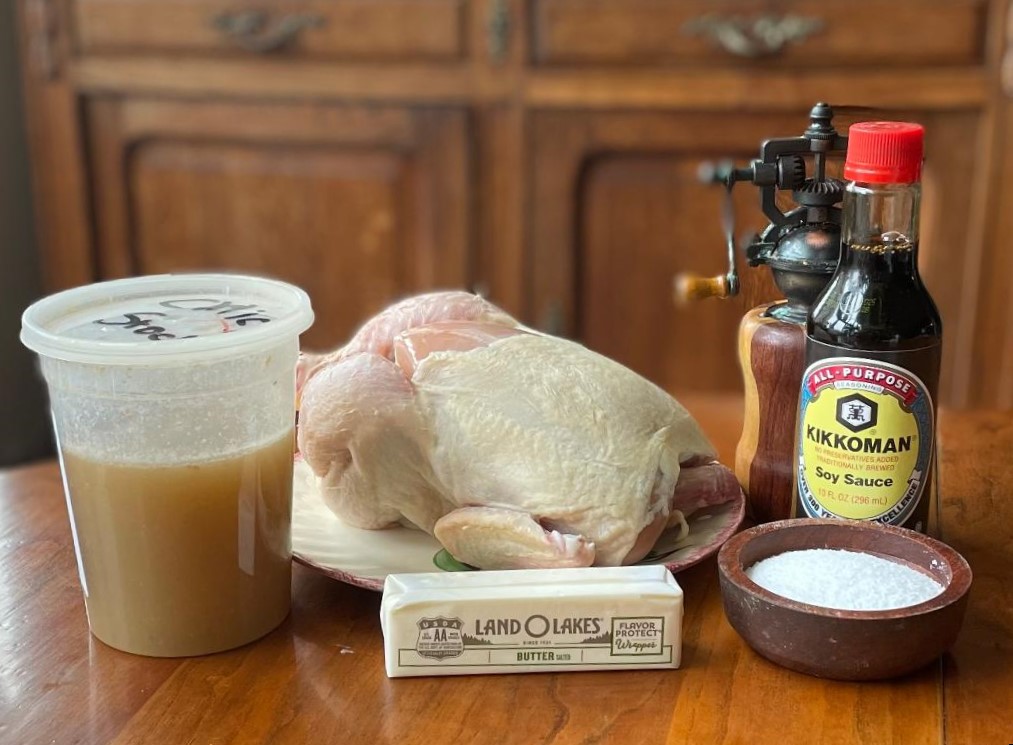 Ingredients:
3 – 4 lb. chicken
Salt and black pepper
2 tbsp. butter
Heat the oven to 425o.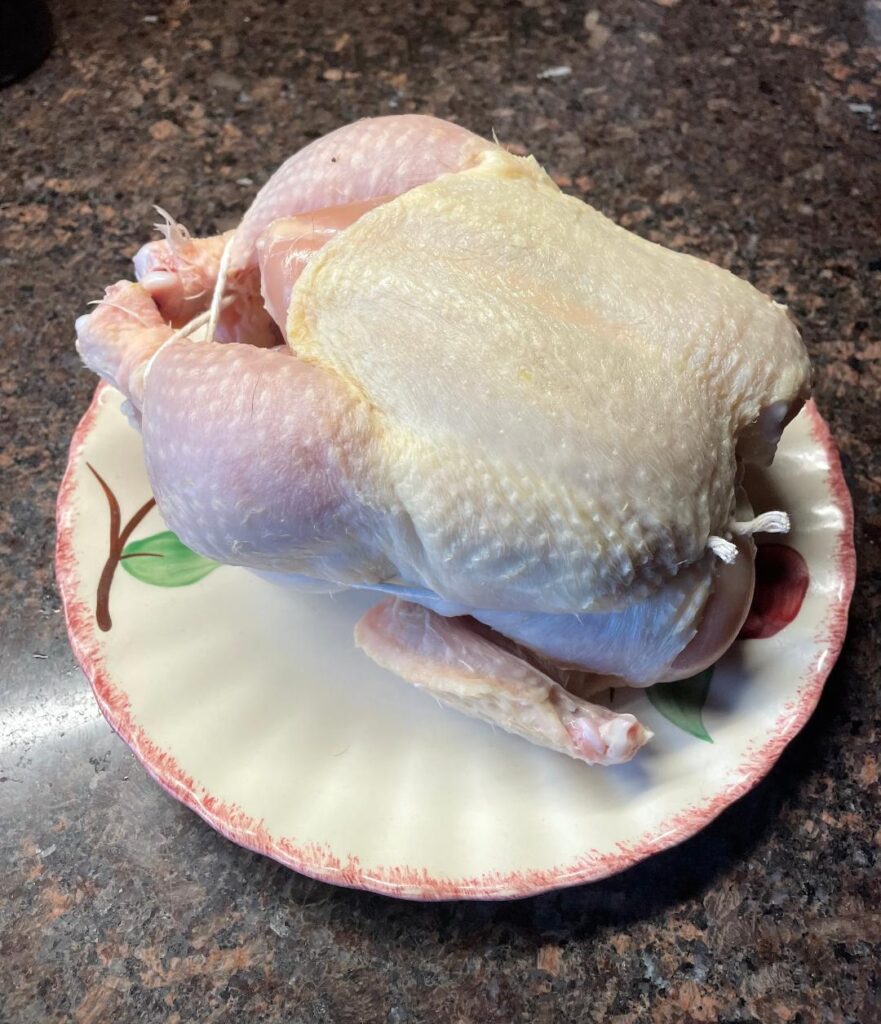 It's not absolutely necessary but it's a good idea to truss the chicken. It holds its shape better and cooks more evenly.
---
Add 2 tablespoons of butter to a pan and season the chicken with salt and black pepper – inside and out.
Start with one side and roast the chicken in the oven for 20 minutes. Switch to the other side and roast another 20 minutes. For the last 20 minutes, put the chicken on its back, breast facing up. During this last 20 minutes you should baste the chicken with the pan juices (melted butter and chicken fat) every 5 minutes. Lift the chicken and if the juices run clear it is done. If not, roast for another 10 minutes.
You can stop right now for a perfectly roasted chicken or you can make a simple sauce.
Sauce Ingredients:
½ cup chicken stock
1 tsp. soy sauce
Pour out all but 2 tablespoons of pan juice from the pan and add ½ cup chicken stock and deglaze the pan. Add 1 teaspoon of soy sauce and heat for a few minutes. Strain the sauce into a small saucepan and if it needs thickening add 1 teaspoon of flour or potato starch that has been dissolved in 2 ounces of cold water.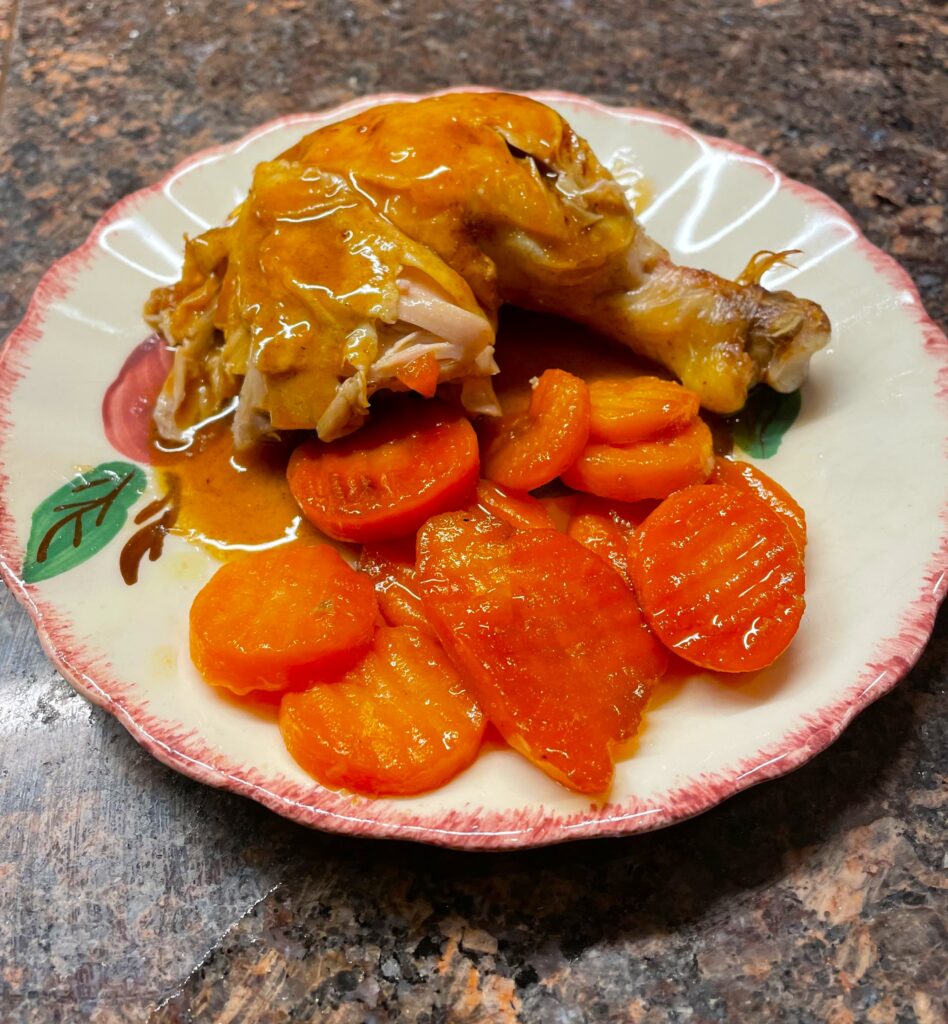 Click here for updated GALLERY
Portfolio and Yelp