Fried Chicken Breasts
I adapted this recipe from The Cooking Foodie.  It's a new way to make fried chicken breasts and it's quick, easy, and tasty.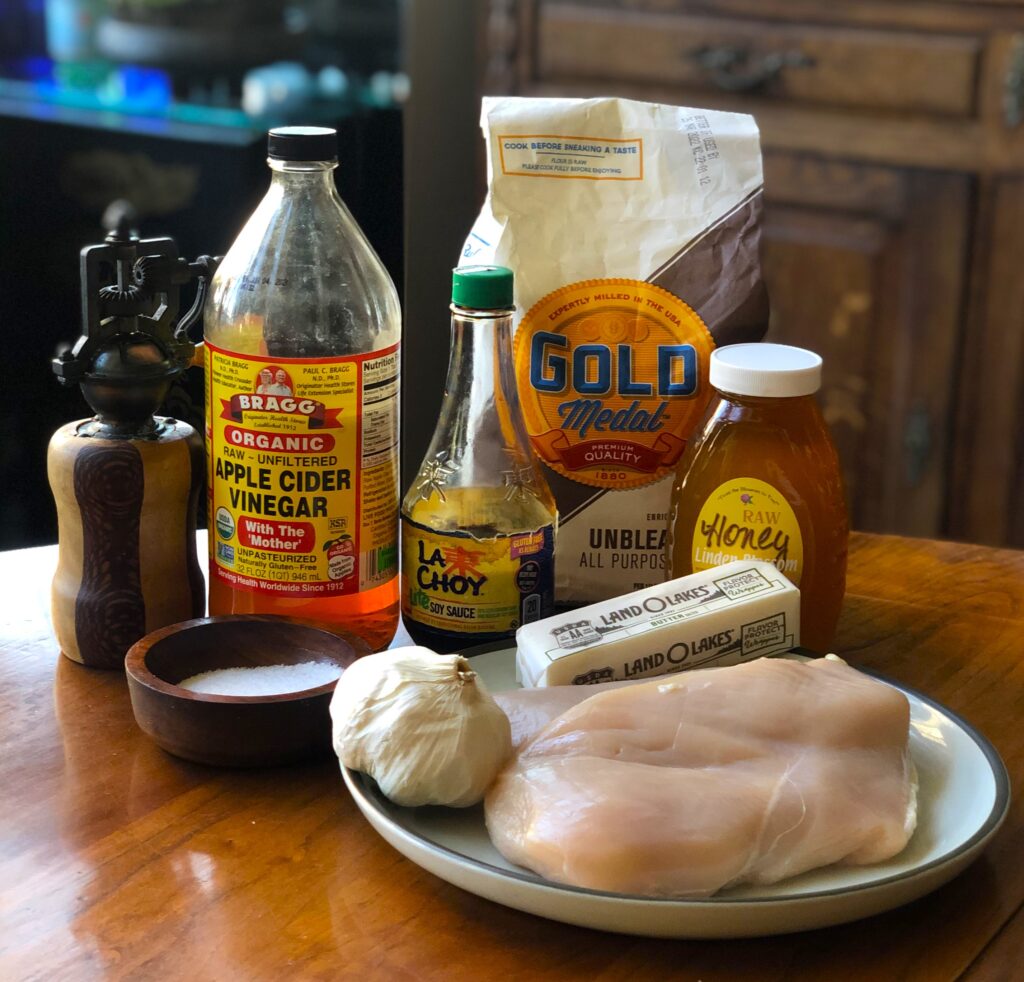 Ingredients:
3 medium or 2 large boneless, skinless chicken breasts
4 tbsp. butter divided
2 cloves chopped garlic
2 tbsp. honey
2 tbsp. apple cider vinegar
2 tbsp. soy sauce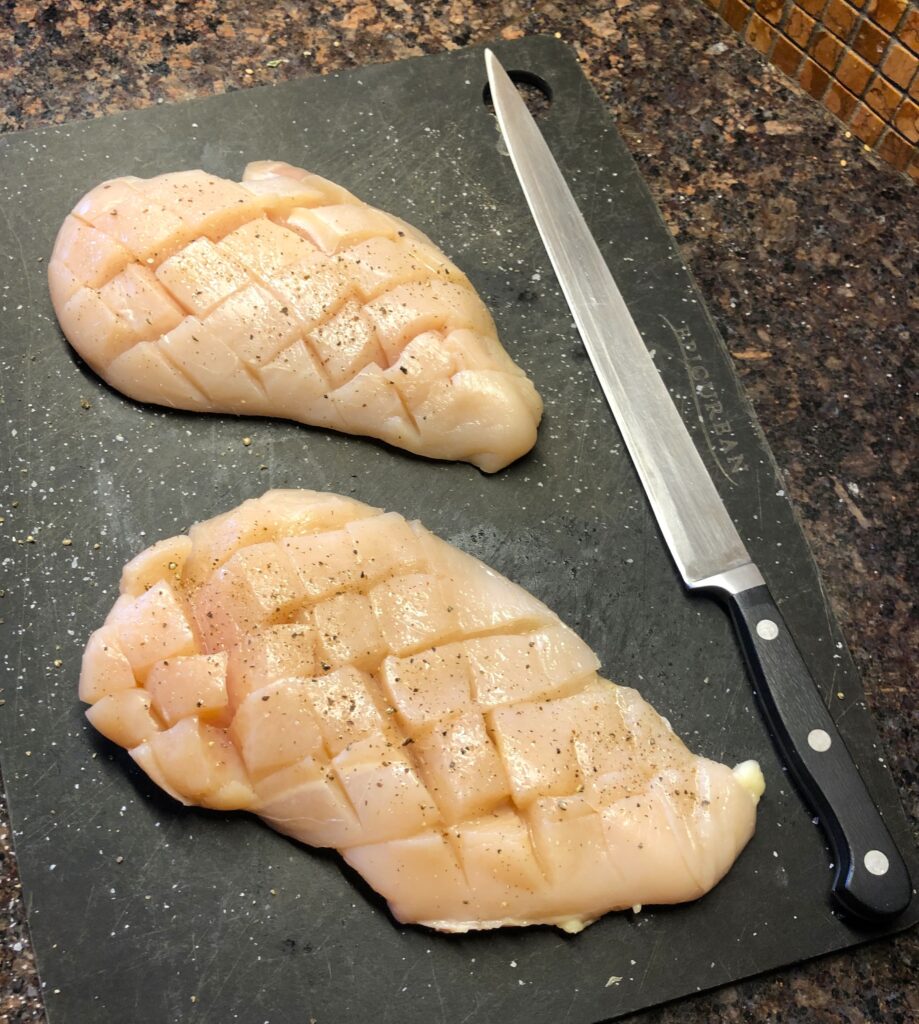 Allow the chicken to come to room temperature.   Score the breasts with a sharp knife (an at least 1/2-inch-deep crosshatch), season with salt and pepper, and lightly dredge in flour. Heat 3 tbsp. butter in a large frying pan and cook both sides of the breasts for 4 or 5 minutes on each side, depending on the thickness of the breasts, until lightly browned.

Remove the breasts to a plate and add the chopped garlic to the pan. Sauté for one minute and then add the honey, vinegar, and soy sauce. Stir and then return the breasts to the pan and cook on each side for another 5 minutes or until done.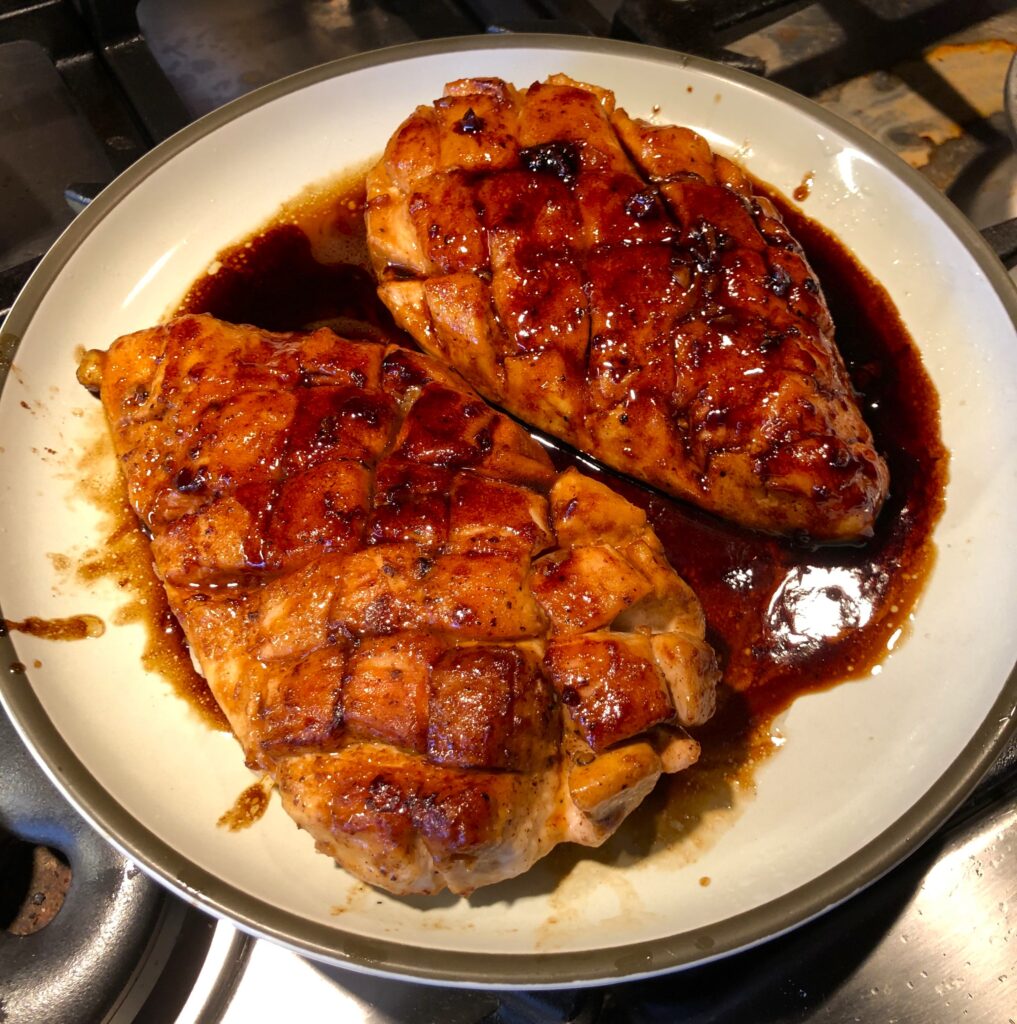 Click here for updated GALLERY
Portfolio and Yelp