Chicken with Apricots and Carrots
Chicken with Apricots and Carrot is an interesting recipe from Eric Kin in the New York Times. You'll notice it's made without any additional cooking oil. The mayo in the marinade supplies enough oil. In place of the paprika you can use chili powder.

Ingredients:
¼ cup apricot preserves
¼ cup mayonnaise
2 tbsp. fresh lemon juice
1 tbsp. fish sauce
2 tbsp mild paprika
Salt and black pepper
½ cup dried apricots (about 3½ ounces)
1 lb. boneless, skinless chicken thighs and legs
3 to 4 medium carrots, thinly sliced into coins (about 1 pound)
Parsley for topping
In a bowl large enough to hold the chicken, whisk together the apricot preserves, mayonnaise, lemon juice, fish sauce, paprika, 1 teaspoon salt and ½ teaspoon pepper until smooth. Tear each dried apricot in half at its seams, so each apricot becomes 2 flatter pieces. Add the apricots and chicken to the bowl; toss to evenly coat. Cover and refrigerate to marinate for at least 30 minutes and up to 24 hours.
---
Heat the oven to 425o with a rack set in the center position. Line a sheet pan with parchment.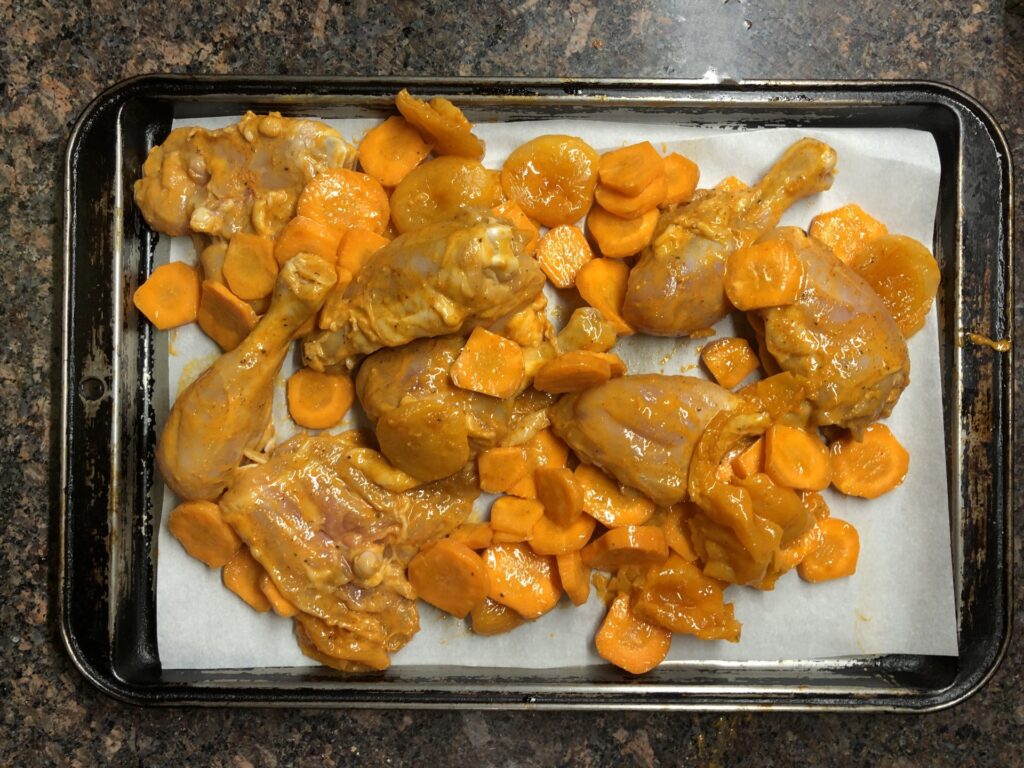 Add the carrots to the chicken mixture and toss to evenly coat. Spread the chicken and carrot mixture in a single layer on the sheet pan. Roast, rotating the pan halfway through, until the chicken is light brown, and the carrots begin to shrivel, 20 to 25 minutes. Top with fresh herbs and serve with rice.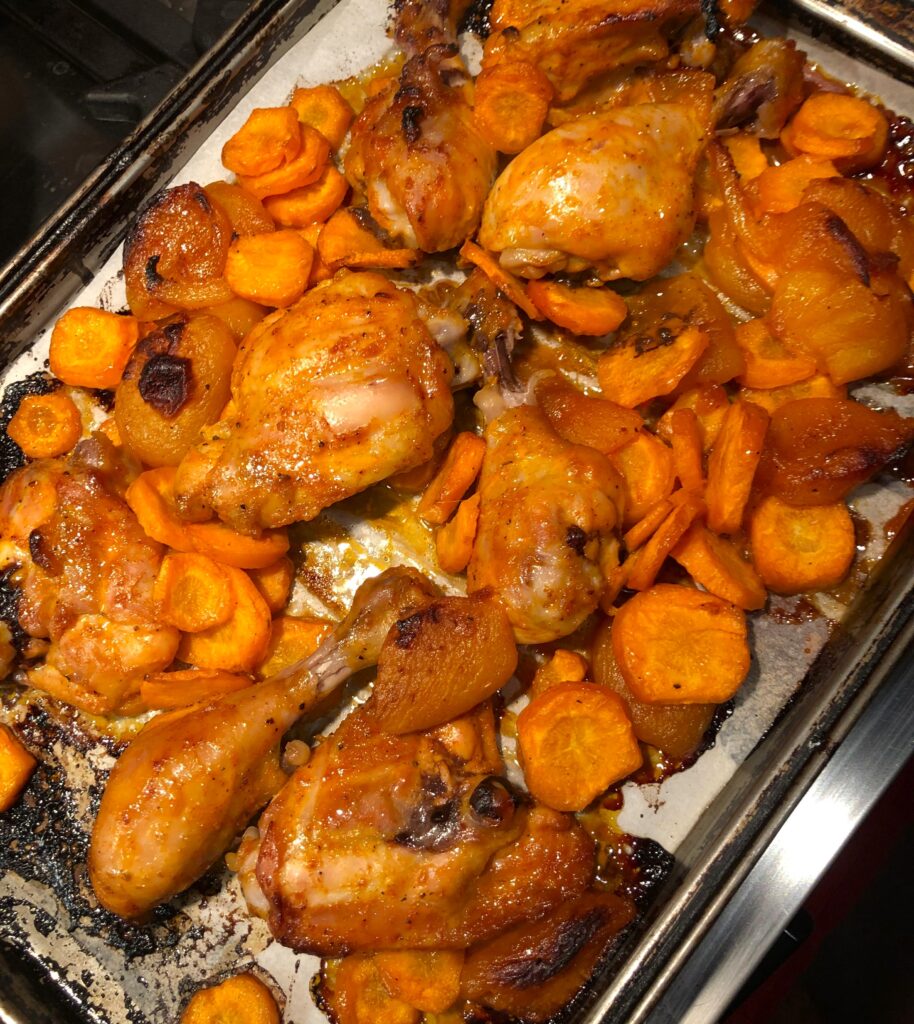 Click here for updated GALLERY
Portfolio and Yelp