Roasted Poblano Pasta
This recipe is adapted from Gretchen McKay | The Seattle Times.  She calls Roasted Poblano Pasta a "an Italian-meets-Mexican fusion dish," and I agree. 

Ingredients:
5 poblano peppers
Salt and freshly ground black pepper
1 teaspoon ground cumin, or more to taste
12 ounces fettuccine pasta
½ cup packed parsley
½ cup chicken stock
1 cup heavy cream, divided
1 minced garlic clove
Pinch or two crushed red pepper flakes optional
Char poblano peppers on all sides over a gas flame until skin is blistered evenly all around. (If you don't have a gas stove, char them under the broiler.) Once all of the peppers are roasted, place in plastic bag and let them sit for 5 minutes. This helps loosen the skin to make them easier to peel. When they're cool to touch, rub the charred skin off with the back side of a knife blade. Remove stem and seeds.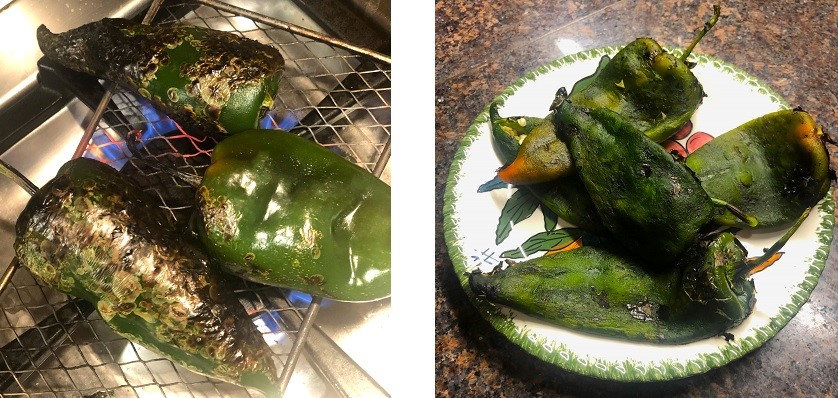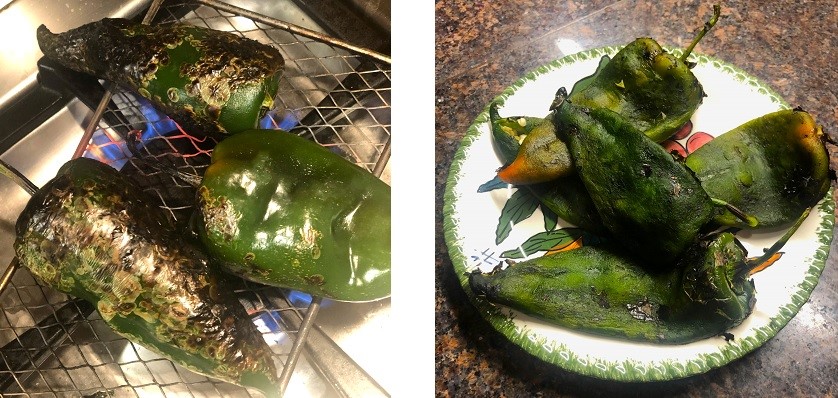 While the peppers are sweating, bring large pot of salted water to a boil. Cook pasta until just shy of al dente, about 10 minutes. Drain, reserving about ½ to 1 cup of the starchy pasta water. Set aside.
While pasta is cooking, add 3 peppers, parsley, cumin, garlic, chicken stock and ½ cup heavy cream to a blender or food processor. Process until smooth. Slice 2 remaining peppers into thin strips.
Once drained, add the poblano cream sauce to the pasta, along with the remaining heavy cream, minced garlic, ½ teaspoon salt and red pepper flakes. Sometimes poblanos can be very hot, so taste before adding any more pepper. Taste and add more salt or cumin, if desired. Bring to a boil and reduce to a simmer until slightly thickened and the pasta absorbs some sauce, about 3-4 minutes.
Add the sliced peppers and cook until pasta has absorbed sauce. Stir to combine and give one final taste to see if you need more salt and/or pepper.
Click here for updated GALLERY
Portfolio and Yelp