Pasta with Eggplant and Breadcrumbs
Here's another recipe adapted from Melissa Clark at the New York Times, Pasta with Eggplant and Breadcrumbs. She never lets me down. I used Progresso Plain Breadcrumbs for this dish and Melissa made her own. Make them is you have time.
Ingredients:
2 large eggplants, cut into 1-inch cubes (about 8 cups)
Salt, black, and red pepper
½ pound short pasta, such as shells or orecchiette
½ cup olive oil plus as much as needed to fry the eggplant, plus more for drizzling
12 anchovies, coarsely chopped
8 garlic cloves, 3 grated or finely minced, 5 thinly sliced
1 cup plain Italian breadcrumbs
1 cup cherry tomatoes, halved
2 tablespoons capers, drained
1 cup torn parsley
Juice of ½ lemon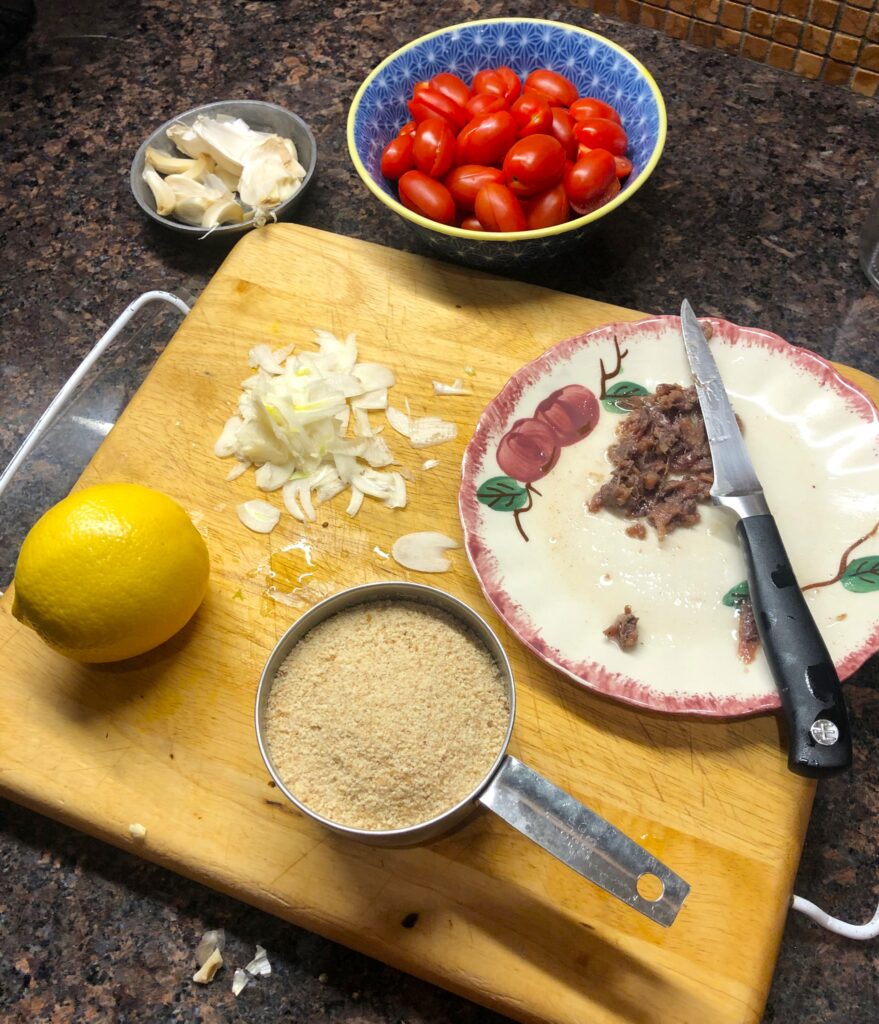 Place the cut eggplant on some paper towels and sprinkle all over with salt. Wait 15 minutes and blot the moisture.
Start a pot of salted water for the pasta.
Heat ¼ cup of oil in a large pan. Add about a quarter of the chopped anchovies and all of the grated garlic. Cook, stirring, for about 1 minute. Stir in breadcrumbs and sauté until well blended, 2 to 3 minutes. Season with black pepper and salt. Scrape into a small bowl and set aside.
Wipe out skillet and add ¼ cup olive oil and put it back over medium-high heat until oil thins out in the pan. Add enough eggplant to fit in one layer without overlapping. Without moving them around too much, cook eggplant until brown on one side, 3 to 5 minutes. Stir and let them cook on the other side until browned and thoroughly soft, 3 to 7 minutes more. Use a slotted spoon to transfer eggplant to a large bowl. Repeat with remaining eggplant, adding more oil to the pan as needed.
Add remaining 2 tablespoons of oil to the skillet and stir in remaining anchovies, the sliced garlic and red-pepper flakes. Cook over medium heat and don't let the garlic turn brown.
Stir in tomatoes and capers. Cook until tomatoes just begin to soften, 3 to 5 minutes. Add eggplant, pasta and ¼ cup pasta water. Toss well, adding more pasta water if it looks dry.
Stir in the parsley. Squeeze half a lemon all over the pasta and toss. Taste and add more red-pepper flakes, salt or lemon juice to taste. Generously sprinkle breadcrumbs on top of pasta and serve.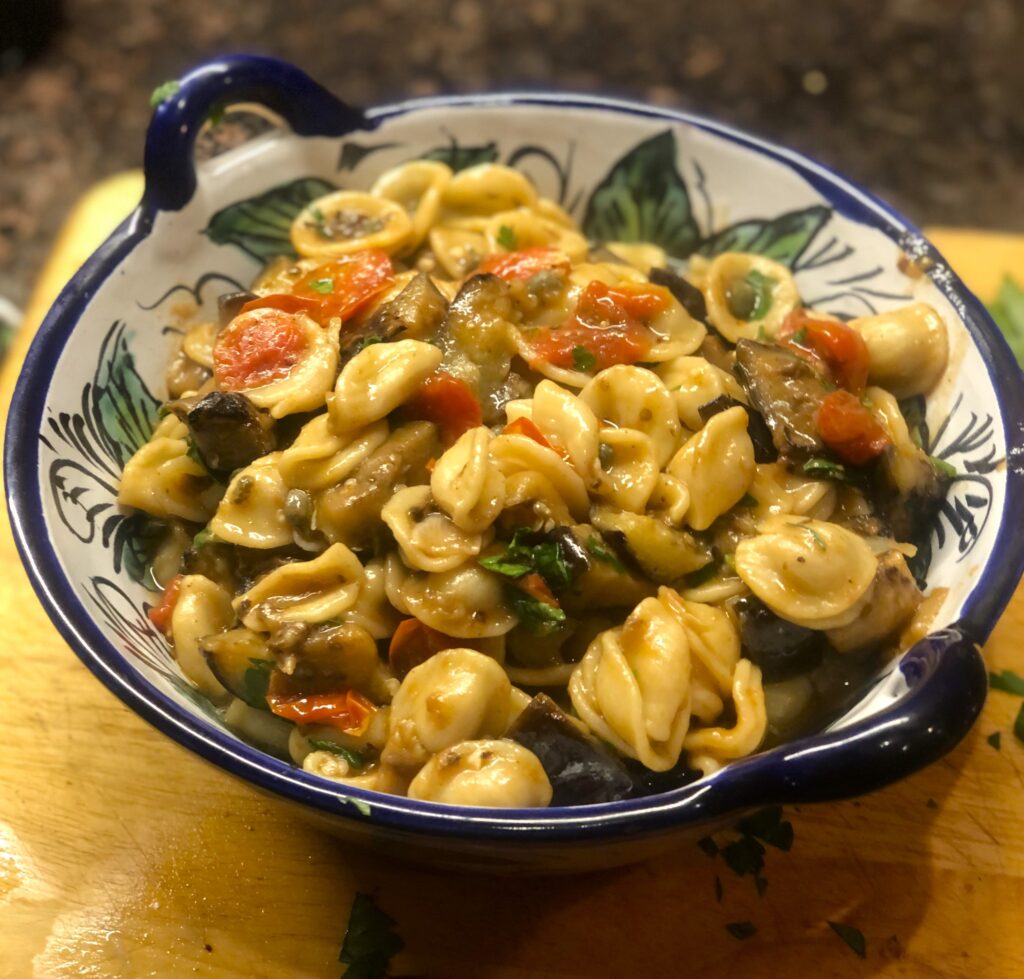 Click here for updated GALLERY
Portfolio and Yelp