Spatchcocked Lemon Chicken a la Martha Stewart
This is Martha's recipe but she used one 4-pound chicken instead of two 2-pound  young chickens and shallots where I used red onion.
Spatchcocked chicken is splayed or butterflied. It's done this way so it cooks faster or can be cooked on a grill. It's also easier to carve than a whole roasted chicken.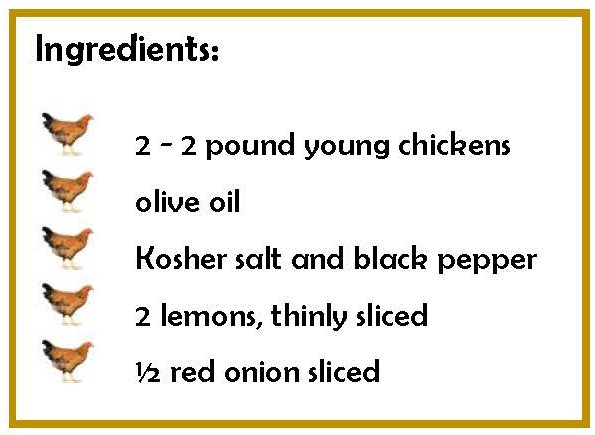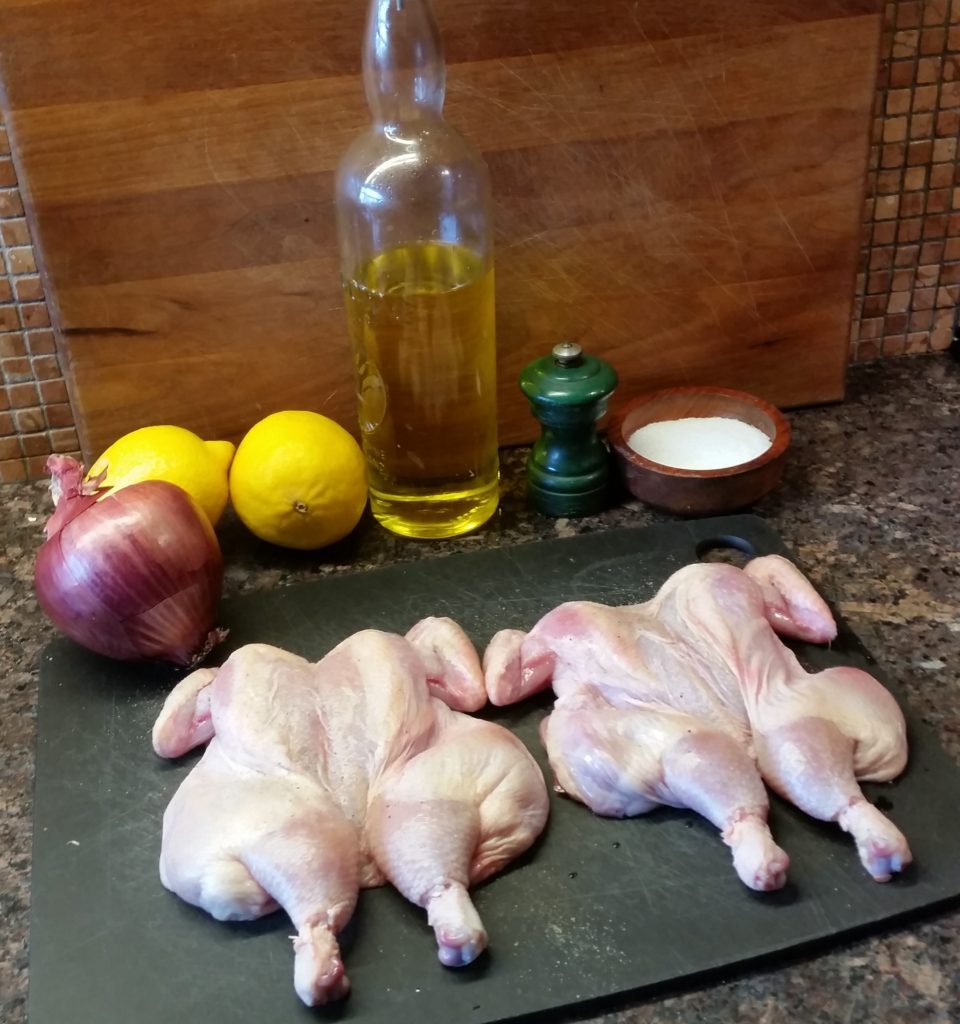 Preparation:
---
Click here for updated GALLERY II
Robert Iulo at Yelp