Chicken Baked with Paprika – a one pan Middle Eastern dish with just a few simple ingredients. I'm using thighs but you can substitute a whole chicken cut into pieces.
Chicken Baked with Paprika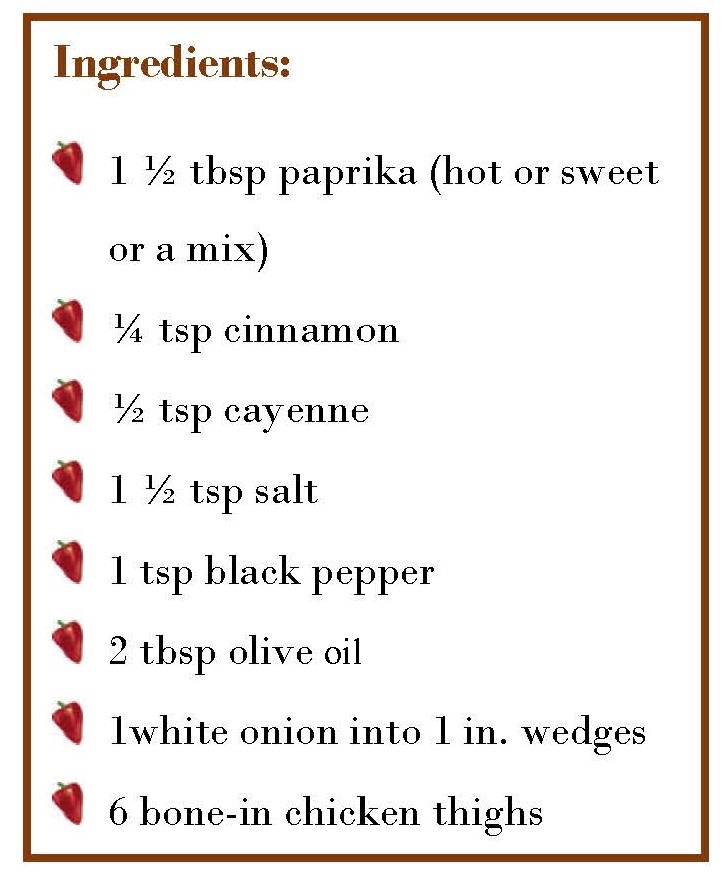 Mix the spices with  2 tablespoons of olive oil to make a paste. Don't be tempted to use more than 1/4 teaspoon of cinnamon. A little goes a long way.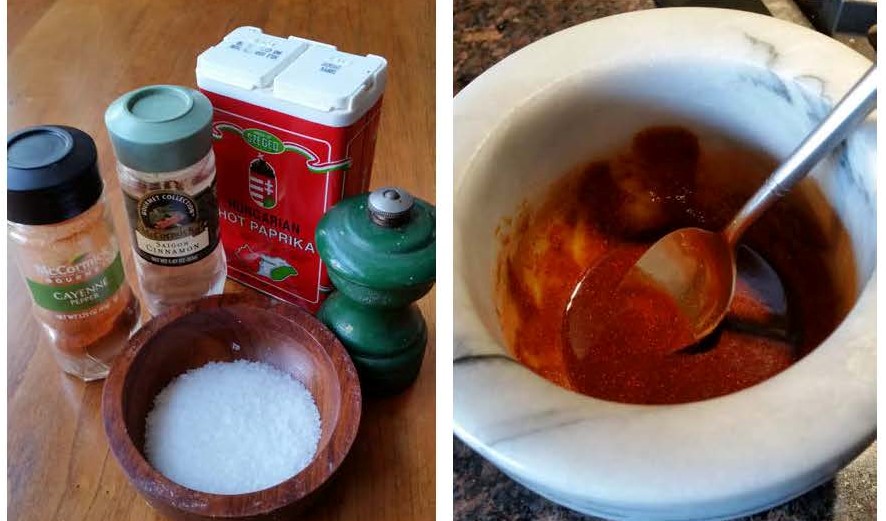 ---
Combine the room temperature chicken and onion and throughly coat with the paste. It's easier if you use your hands for this. Arrange the chicken pieces skin side up in an oiled pan and bake in a 500o preheated oven for 30 minutes.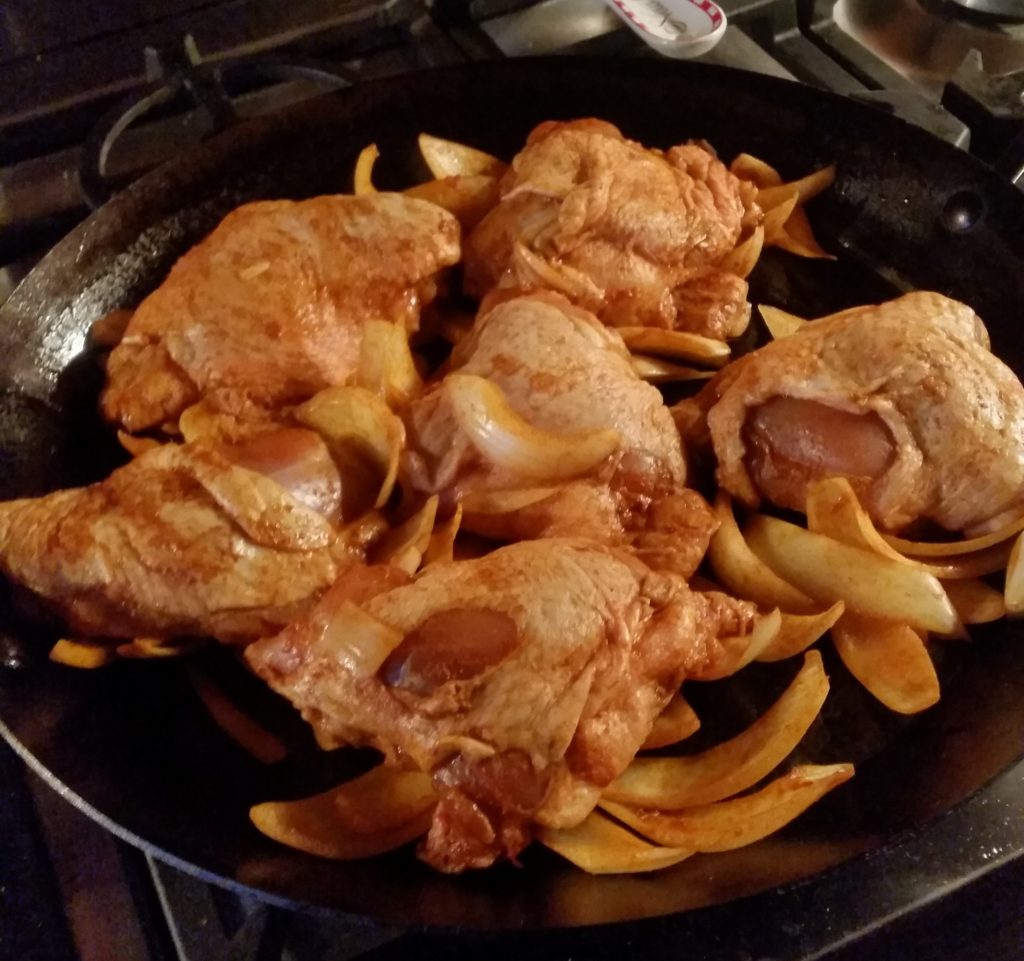 ---
When done, remove the chicken and onions from pan and place in a serving dish. Heat the pan on the stove, add a pat of butter and deglaze  with white wine. Pour the sauce over the chicken. We usually serve this with rice.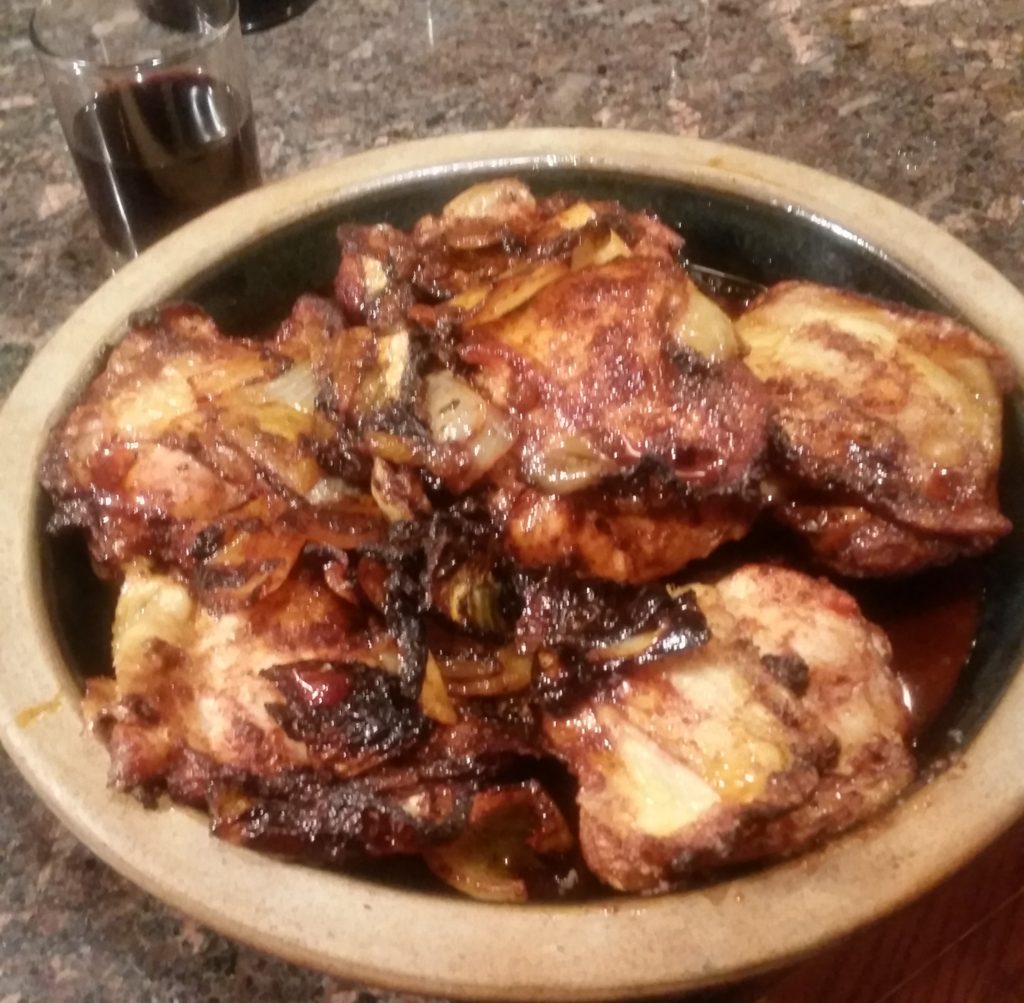 ---
Click here for updated GALLERY II
Robert Iulo at Yelp