Nashville Hot Fried Chicken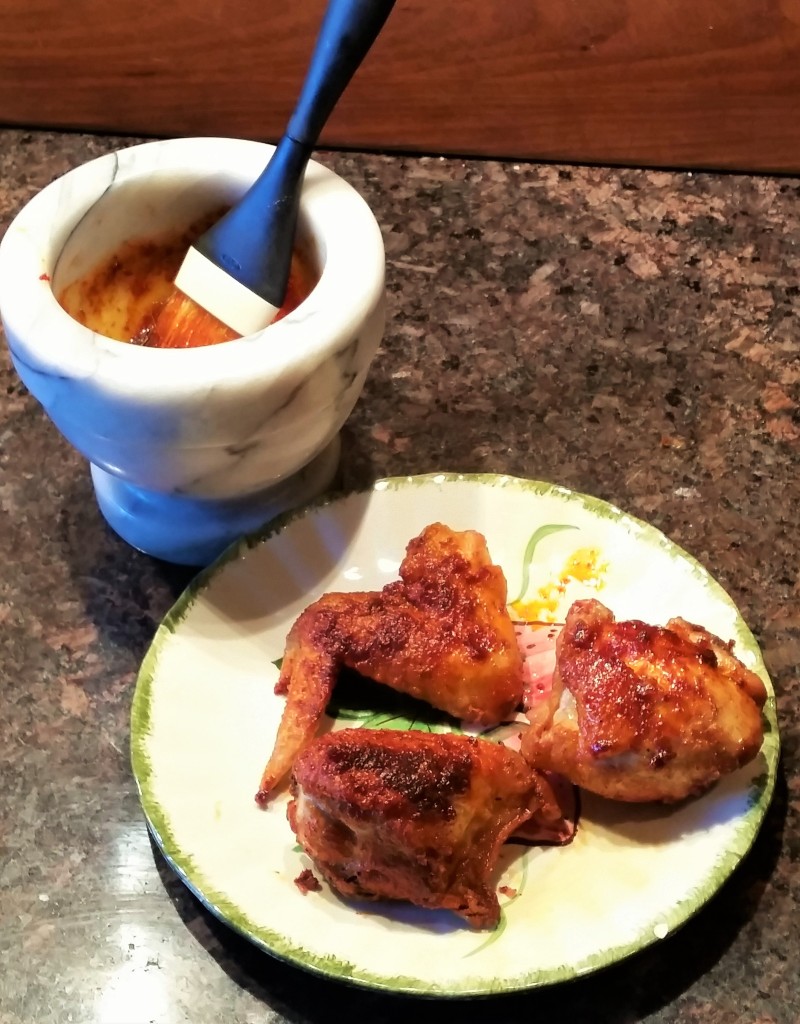 This is more about the sauce than the chicken so if you have your own Southern fried chicken recipe, feel free to use it. If not, try this:
Start with a 3 ½ to 4 lb. chicken. You can simply quarter it or cut it into the standard 8 pieces (wings, thighs, legs and breasts) then cut each breast in 2 or 3 smaller pieces and cut the left over back into 2 pieces.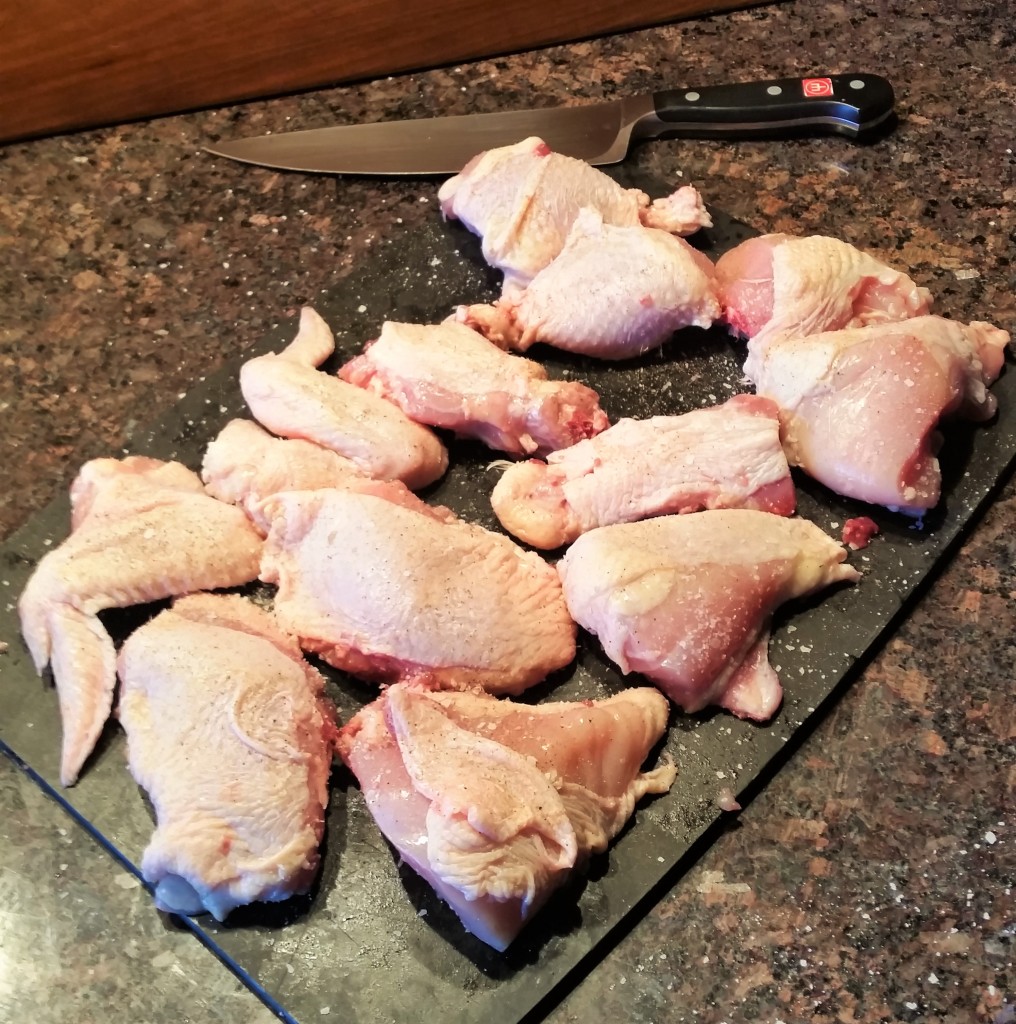 If you want to brine it, add ½ cup of salt and  ½ cup of sugar to 2 quarts of water. Add chicken and refrigerate for 1 hour.
Blot the chicken dry and then dredge it in flour mixed with some salt and pepper. Fry it in about ¾ inch of peanut oil, turning as necessary until golden brown – about 20 – 25 minutes or until internal temperature reached 160o. Keep the cooked chicken in a low oven until you're ready to serve it.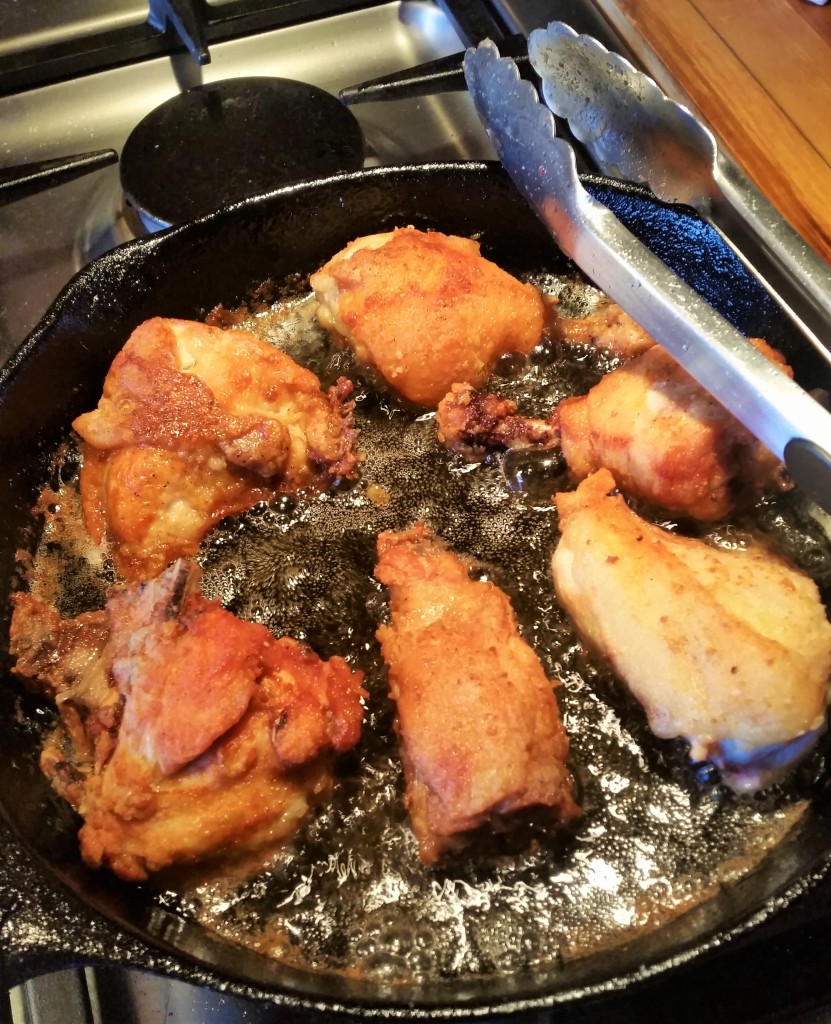 Now for the sauce –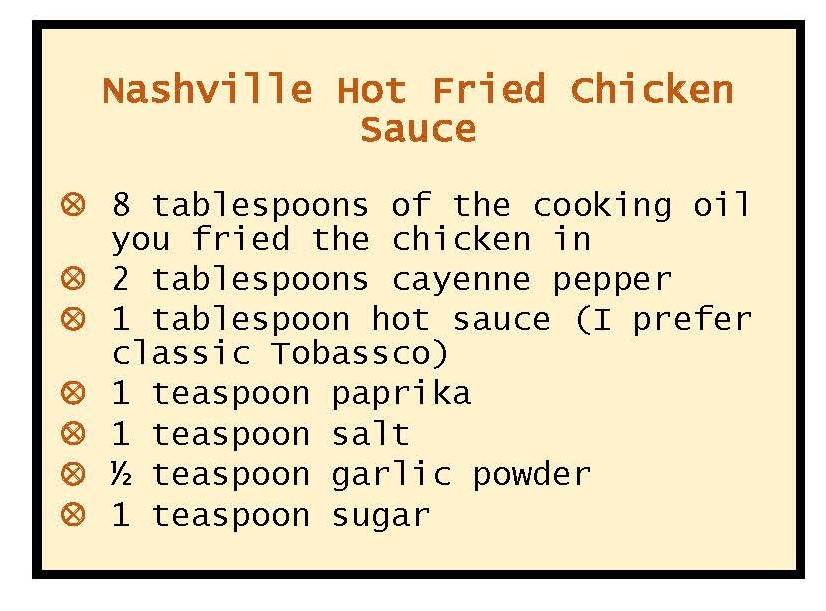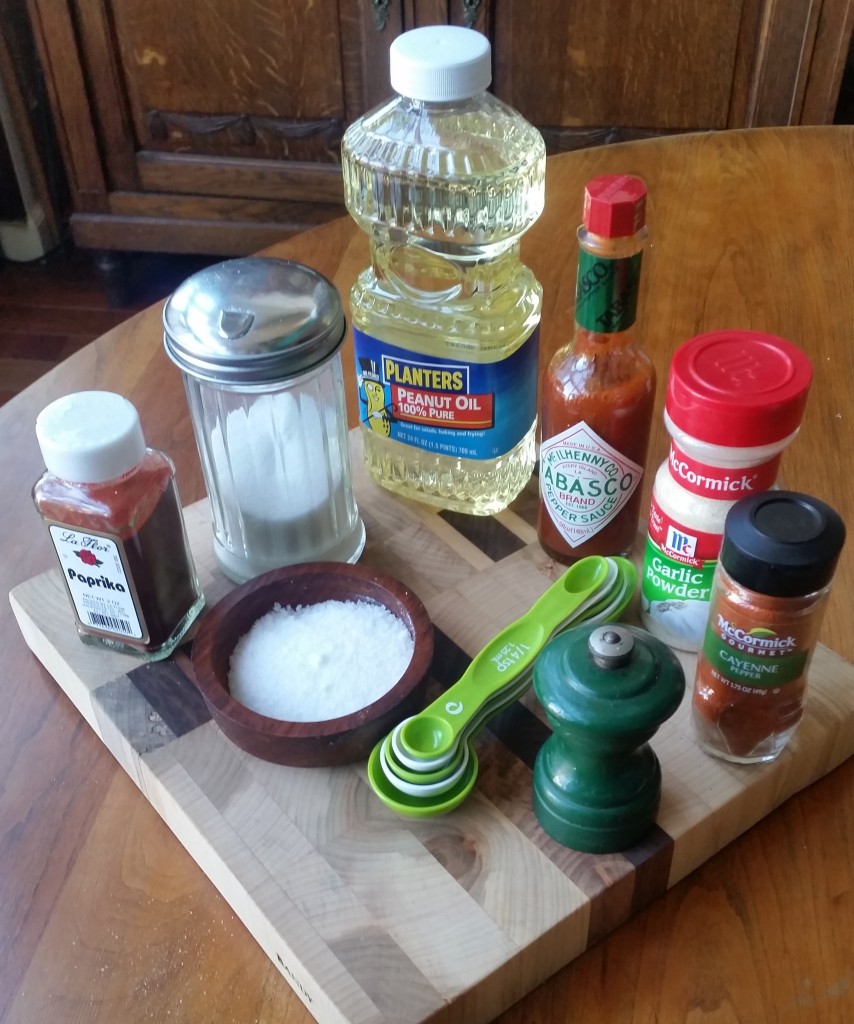 Just mix this all together and serve it with a pastry brush instead of a spoon. Nashville Hot Fried Chicken is traditionally served on a slice of white bread with pickle slices.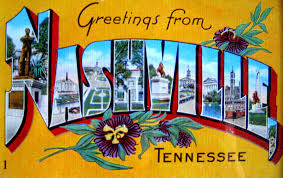 Click here for updated GALLERY