Pineapple Glazed Chicken
(adapted from Bon Appetite)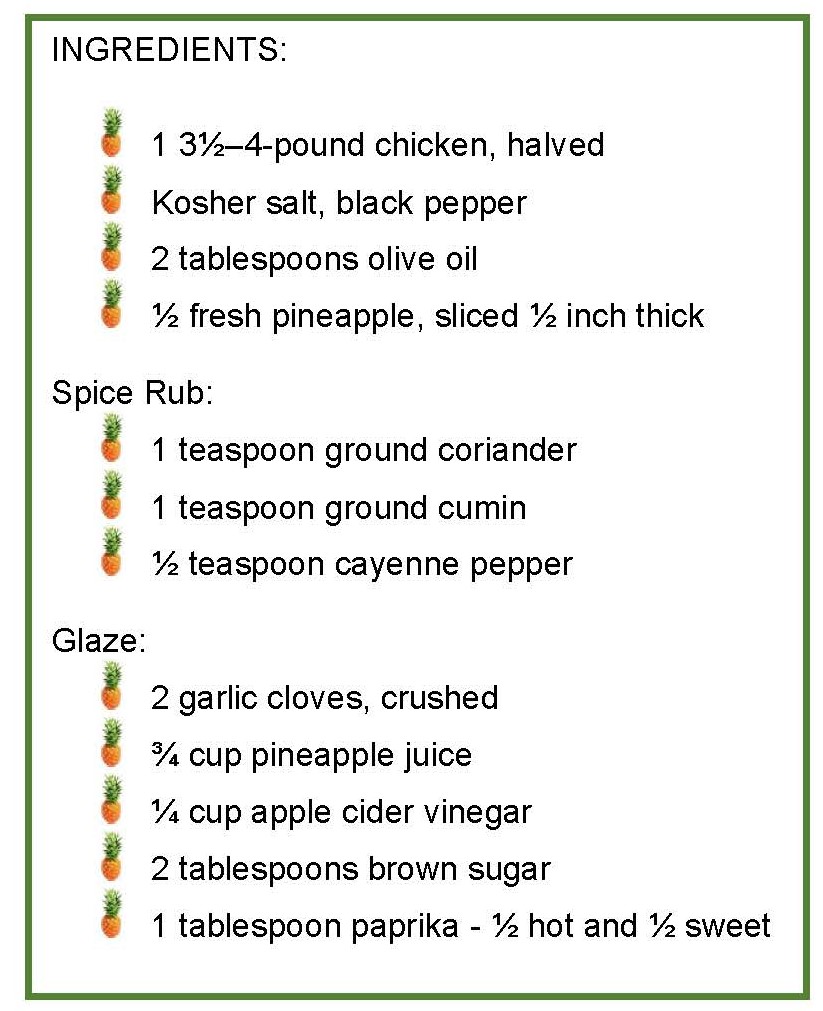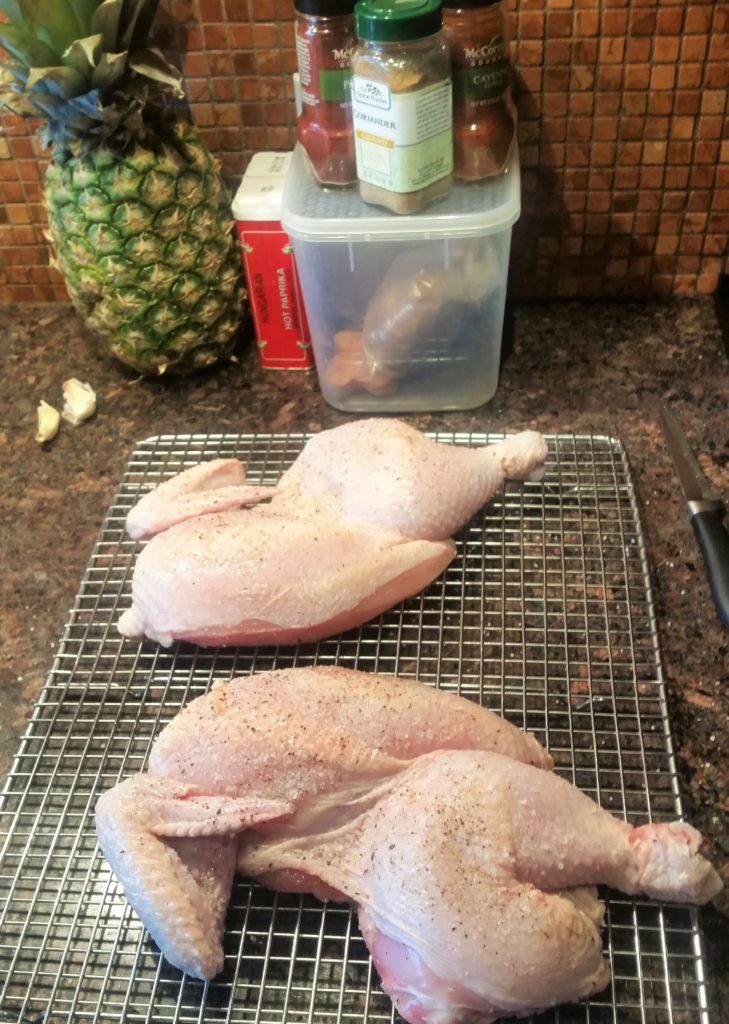 Preparation:
Place a rack in upper third of oven; preheat to 425°. Remove the backbone from the chicken and cut it in half (you can have your butcher do this). Season the room temperature chicken with salt and pepper. Mix the spice rub in a small bowl. Sprinkle chicken with spice mixture and rub it in. Heat oil in a large ovenproof skillet over medium-high. Cook chicken, skin side down, until browned and beginning to crisp, about 5 minutes.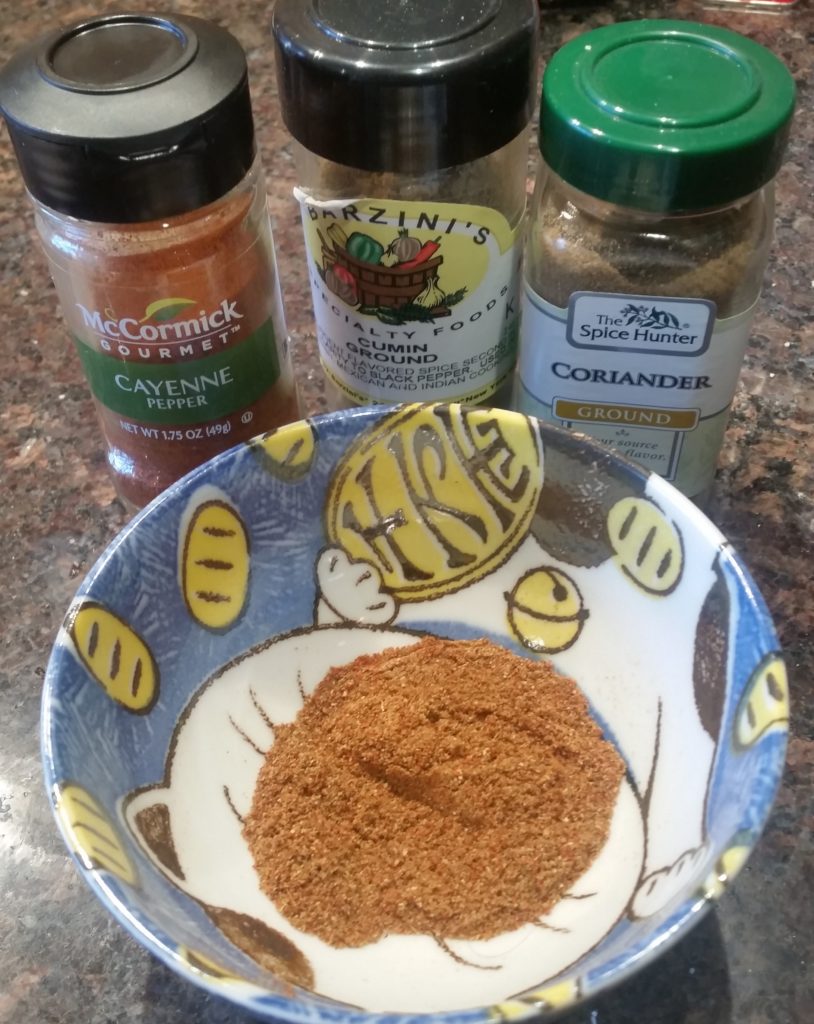 Meanwhile, bring the glaze ingredients to a boil in a small saucepan and cook until thickened and syrupy, 12–15 minutes. Discard garlic.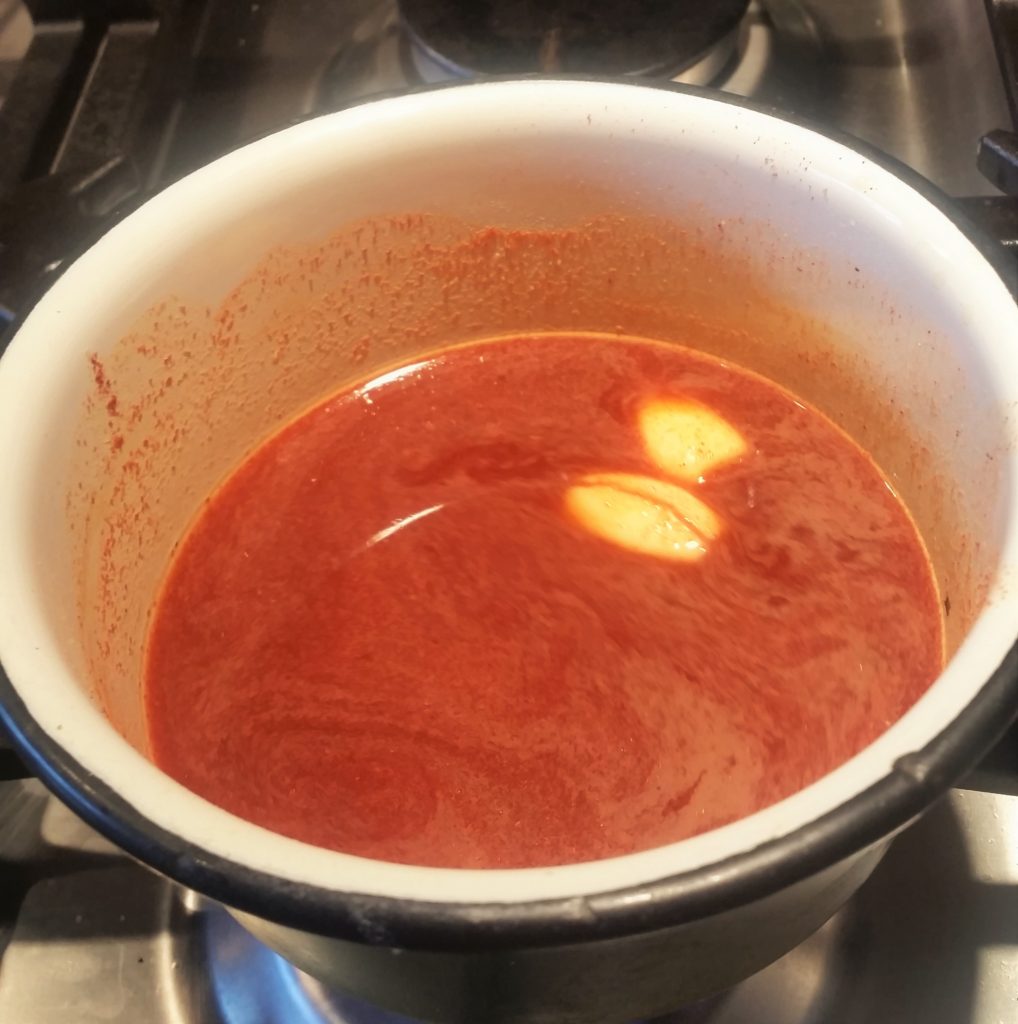 Transfer the chicken to a plate and arrange pineapple slices in pan and baste them with the glaze.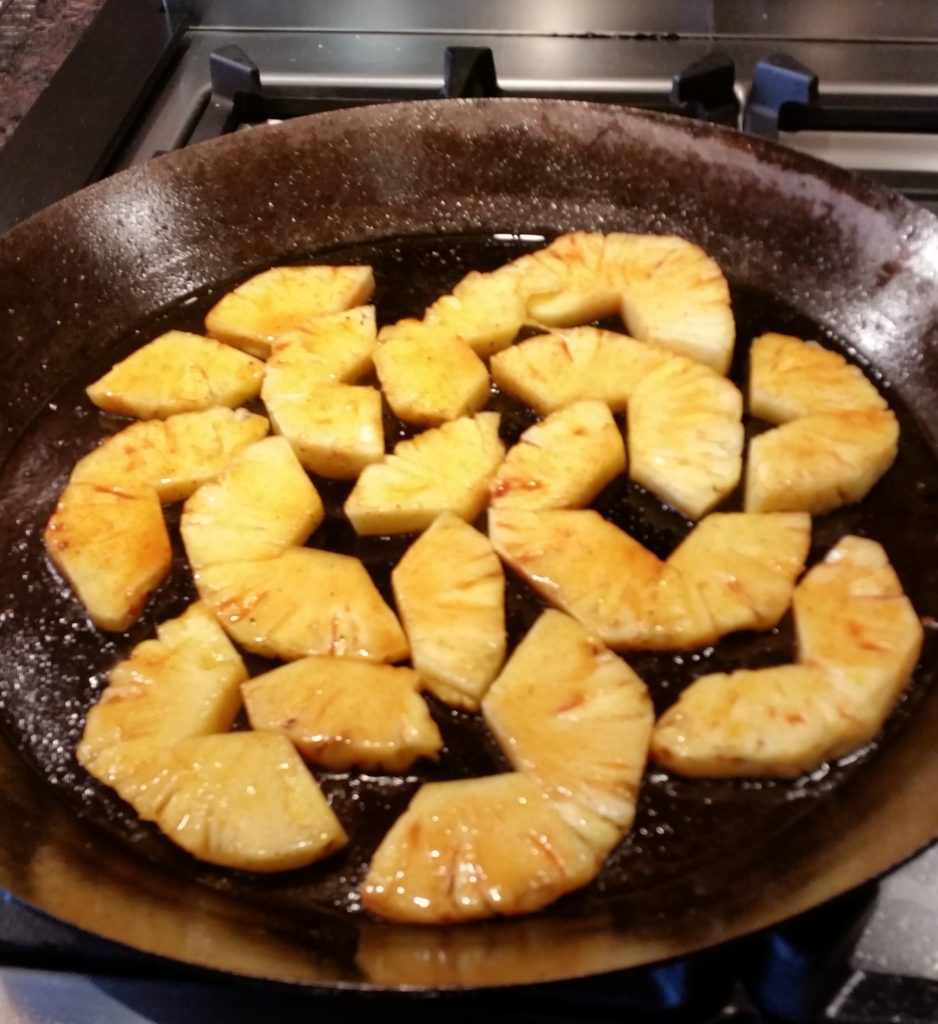 Place chicken, skin side up, on top of the pineapple. Transfer the pan to the oven and roast until an instant-read thermometer inserted into the thickest part of thigh registers 165°, 40–45 minutes.
When chicken is done, brush it with glaze and roast just until glaze is bubbling, about 2 minutes; repeat with any remaining glaze. Let it rest 10 minutes. Serve chicken and pineapple with any juices from skillet alongside.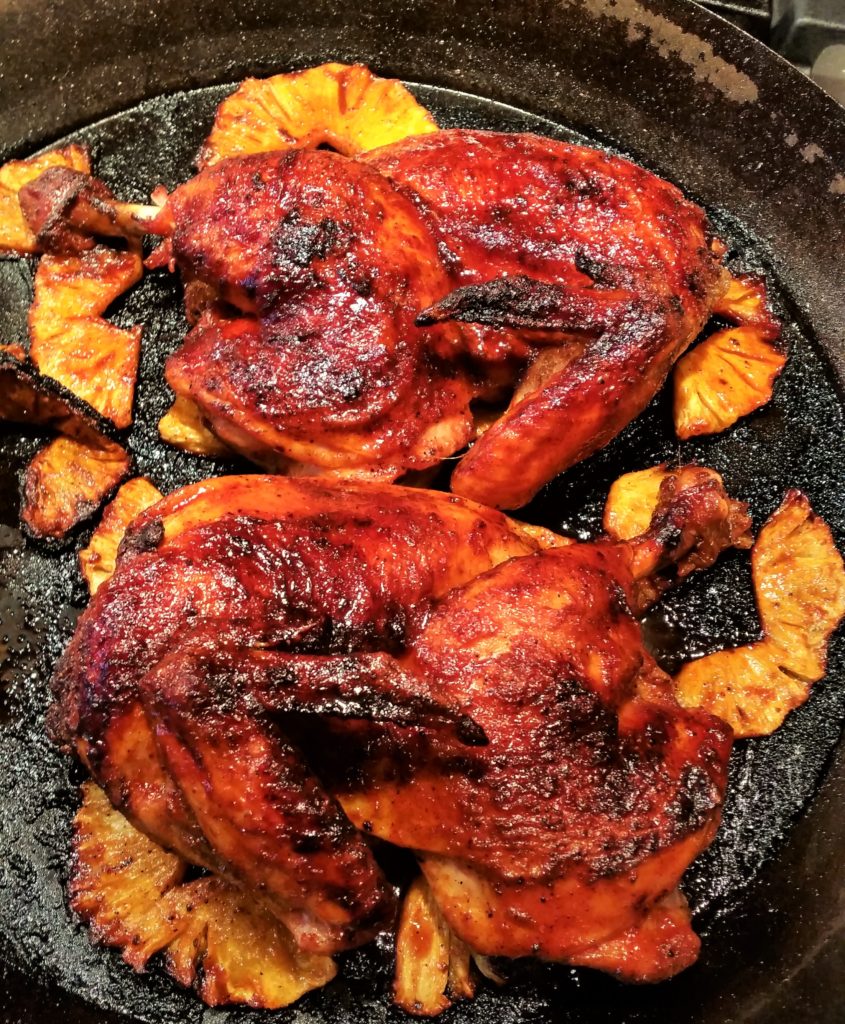 Click here for updated GALLERY II