Pan Roasted Chicken with Rosemary
Pan roasted chicken with rosemary is simple – not too many ingredients and easy to prepare.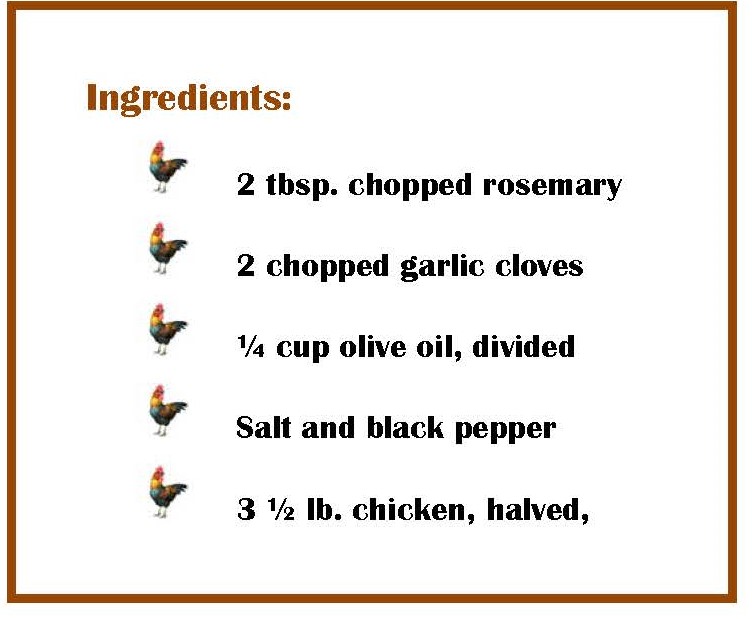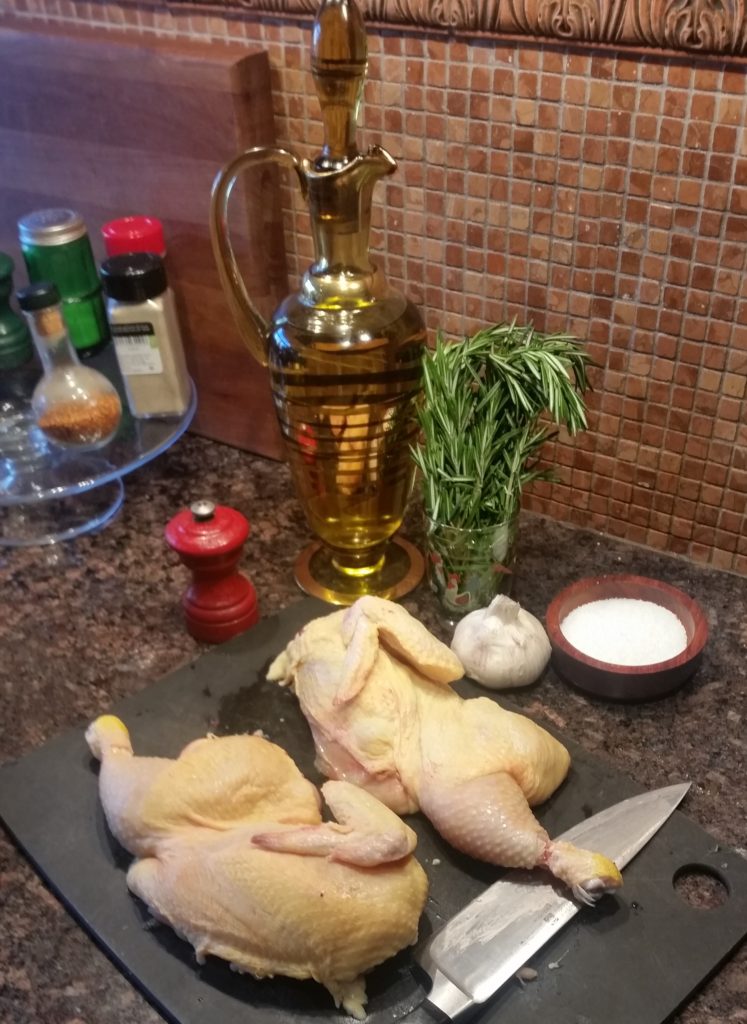 Remove backbone with poultry shears and cut chicken in half. Your butcher can do that for you if you'd like.
Mix rosemary, garlic, ½ of the oil and ½ tsp. each of kosher salt and black pepper. Grind with a mortar and pestle. Rub this mix all over chicken cover and refrigerate for at least 2 hours or overnight.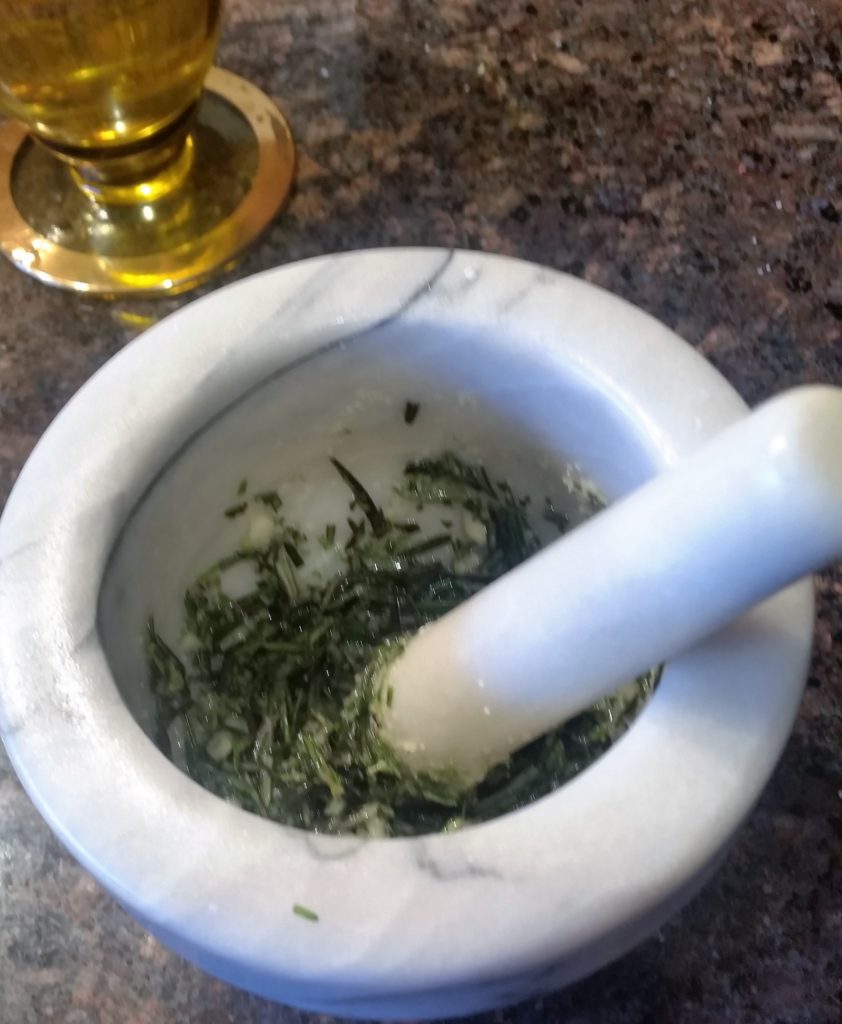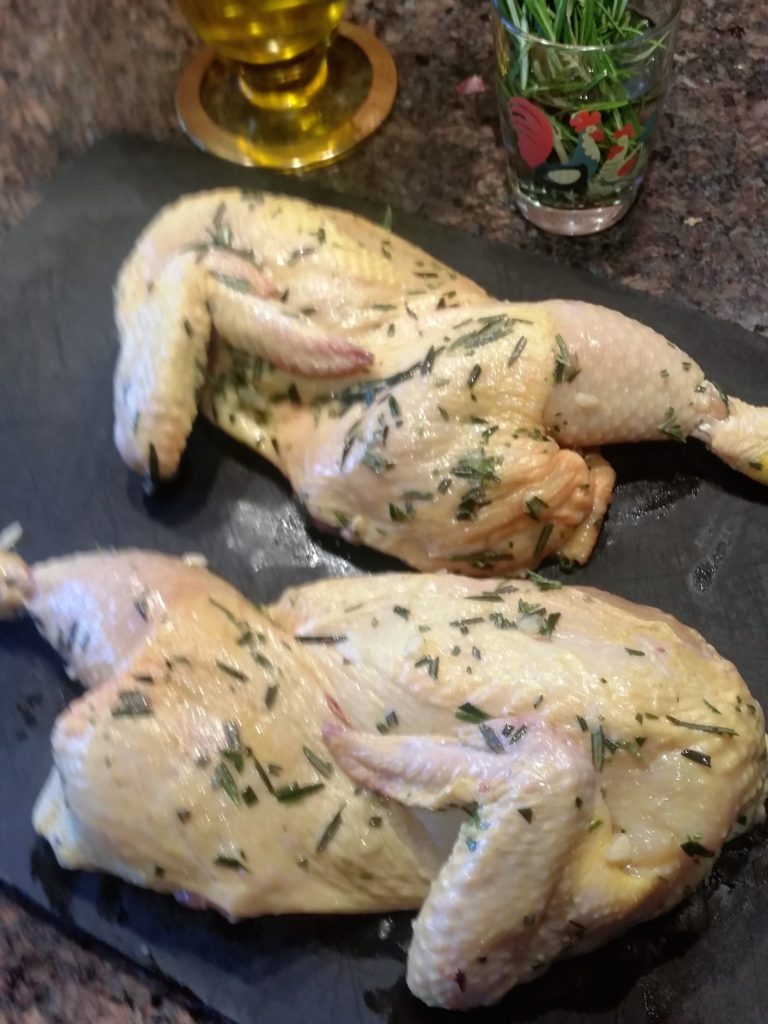 Heat oven to 400o and put rack in lower 3rd. Heat the pan on the top of the stove with the rest of the oil. Put the room temperature chicken in the pan, skin side down, and brown it for about 5 minutes.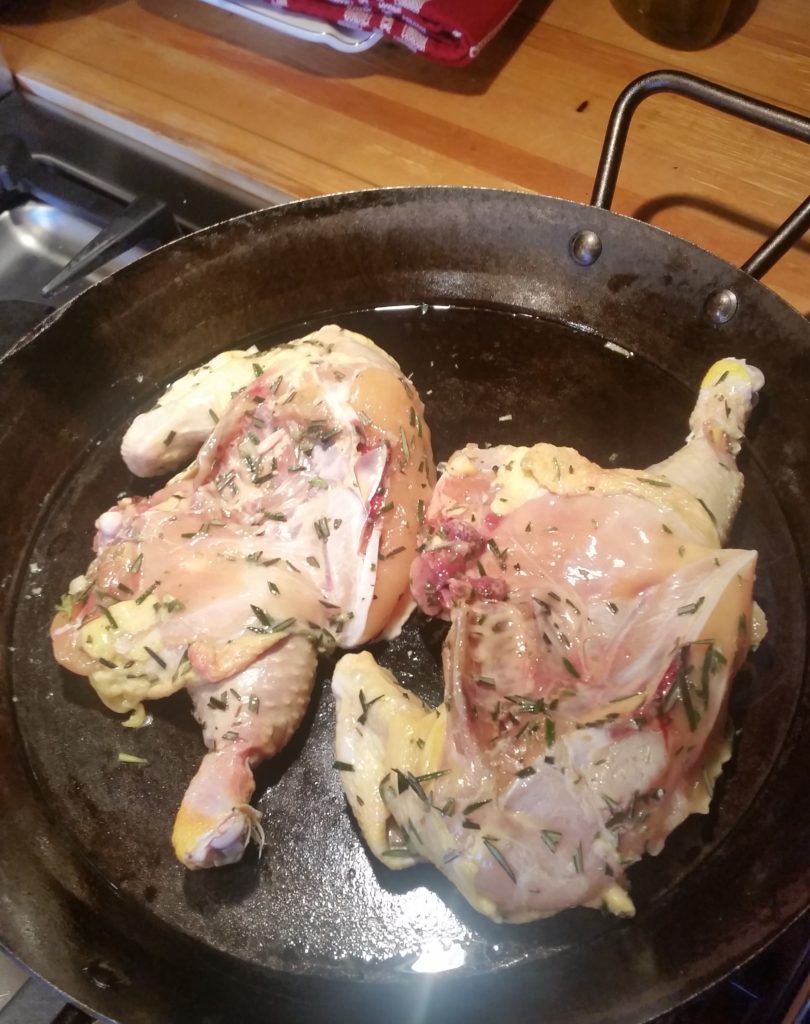 Move the pan to the pre-heated oven and roast for about 20-25 minutes. When almost done, turn chicken and roast another five minutes to crisp the skin. Remove from oven, cover loosely with foil and let it rest about 10 minutes before serving.
Click here for updated GALLERY II