Paprika Hendl

If any of you've read Dracula by Bram Stoker you might remember that Jonathan Harker, the London real estate broker, had to travel to Transylvania to conclude a deal with the Count who wanted to buy property in England. His first stop in Romania was at the Royal Hotel where he had paprika hendl for dinner. He liked it so much he noted in his journal, 3 May, Hotel Royale, Klausenburgh, Romania, "…must get recipe for Mina." I don't know if his wife Mina ever got it, the book takes a different turn in the next few pages, but I found the recipe.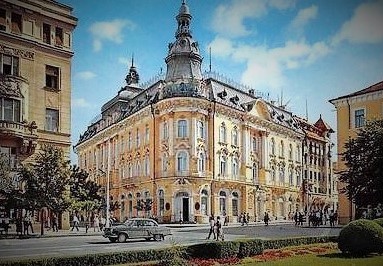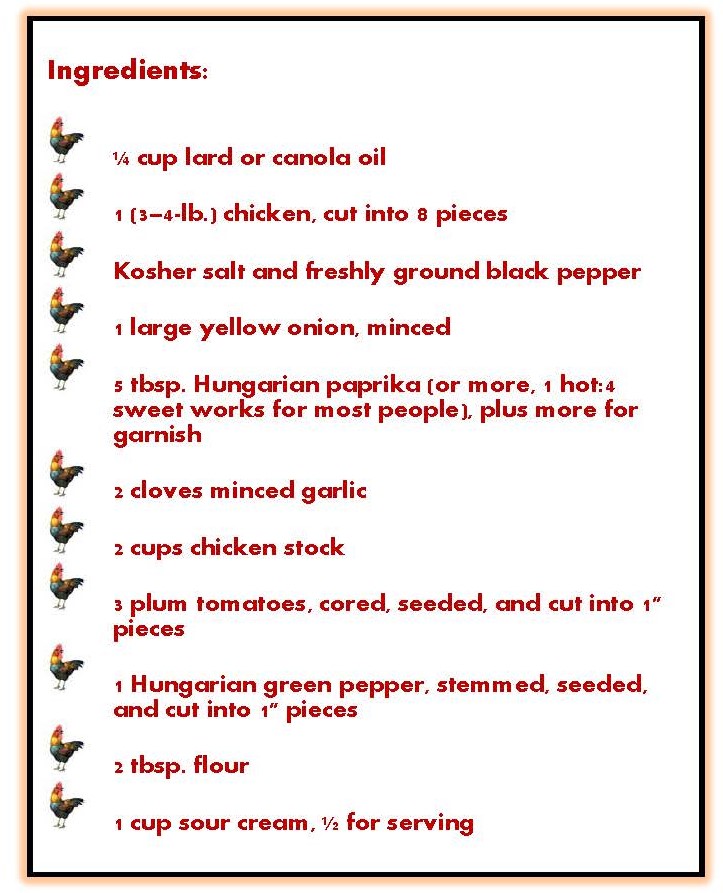 Season chicken with salt and pepper. Melt lard or heat oil in a 6-qt. saucepan over medium-high heat. Working in batches, cook, flipping once, until browned. Transfer chicken to a plate and set aside.
Add onion to pan; cook, stirring occasionally, until soft then add paprika and pepper (if you can't find Hungarian green or wax peppers use fresh Italian green pepperoncini); cook, stirring, for 2 minutes. Add garlic and stir.
Add tomatoes and simmer for a few minutes. Add stock and mix. Return chicken skin side up and its juices to the pan and bring to a boil. Reduce heat to medium-low and simmer, partially covered, until chicken is fully cooked, about 30 minutes.
Remove chicken and add 2 tbsps flour, ½ cup sour cream, simmer and blend until sauce thickens. Transfer chicken and sauce to a serving platter; spoon some room temperature sour cream over top and garnish with more paprika.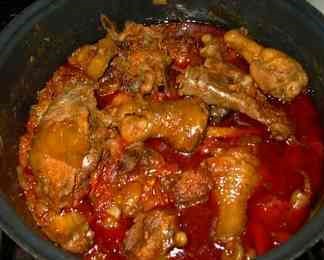 Click here for updated GALLERY