Grilled Eggplant
I know people who said they didn't like eggplant until they tried it done like this. Grilled eggplant can be served room temperature or chilled as a part of an antipasto, side dish or on a sandwich.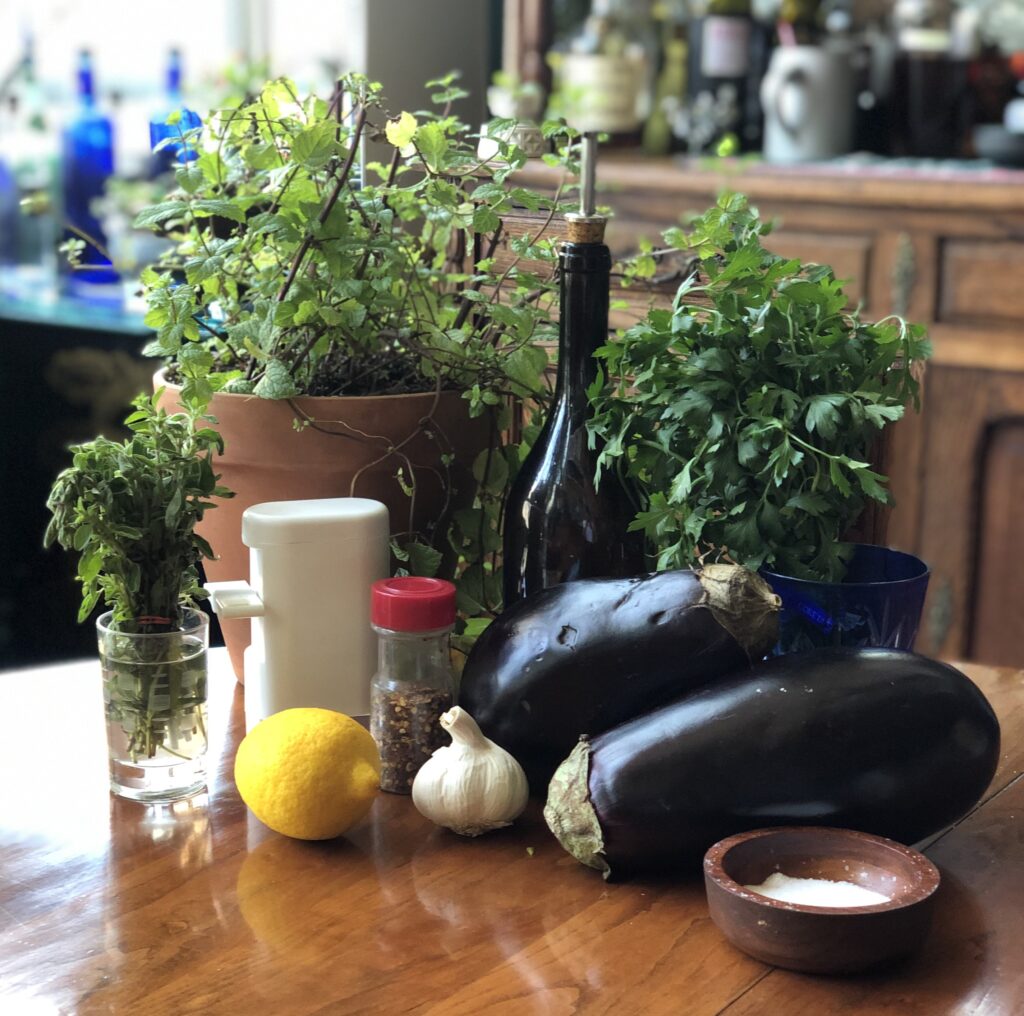 Ingredients:
2 medium to large eggplants
2 garlic cloves, chopped
¼ cup olive oil
Salt, black, and red pepper
1 tbsp chopped fresh oregano
1 tbsp chopped fresh mint
1 tbsp chopped fresh parsley
1 lemon, zested and juiced
Trim the stem ends off the eggplants and slice lengthwise, about ¼-inch thick. Lay the eggplant slices on paper towels and sprinkle salt on both sides. Wait 15 minutes and blot up moisture.
---
Prepare the marinade: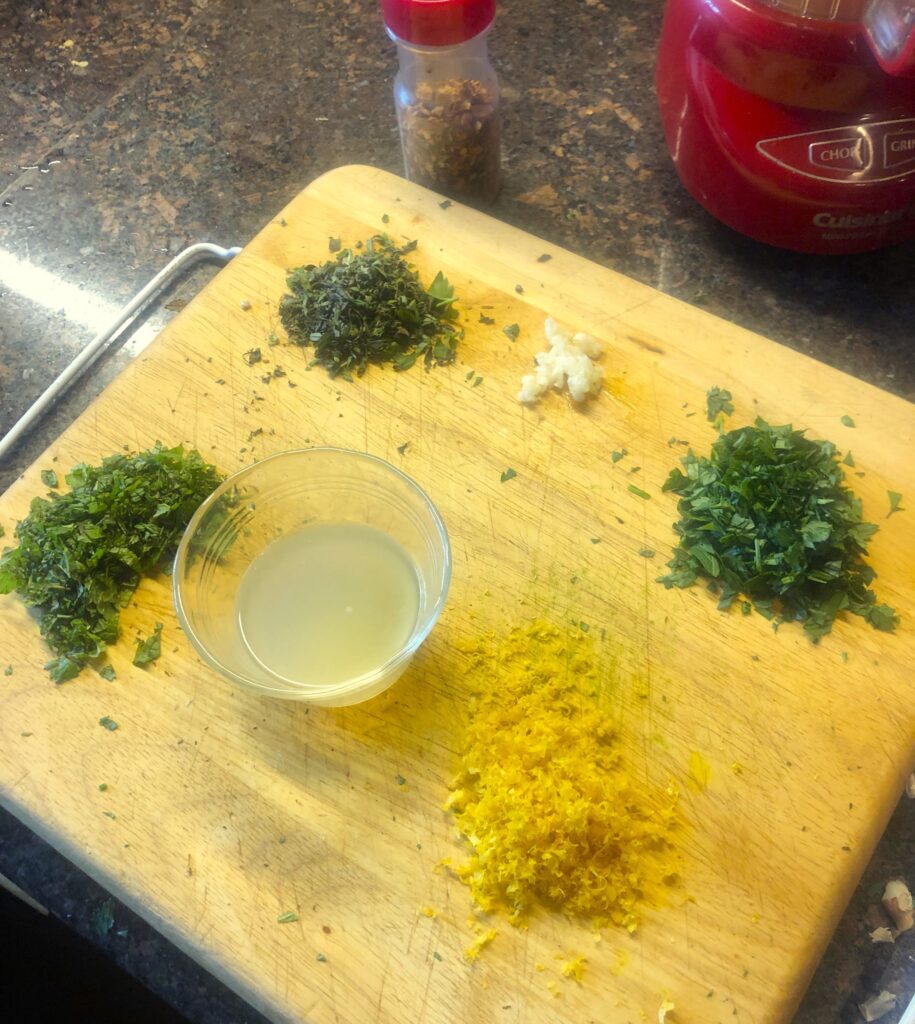 Heat the oil in a small pan, add salt, black and red pepper and lightly sauté the chopped garlic. Add the herbs, lemon zest/juice, and the garlic/oil mixture to a blender, food processor or if you need the exercise use a mortar and pestle.

---
While you heat your grill (charcoal, gas, or a grill pan), use a brush to lightly coat each eggplant slice with olive oil, then sprinkle with salt and pepper. Place the eggplant slices on the grill oil side down and add oil, salt, and pepper to the top side of the eggplant. After you get nice grill marks on one side, turn and grill the other side. They cook fast so watch them.
---
Prepare a large serving platter with some of the marinade on the bottom. Layer the eggplant slices as they are done and spoon some of the marinade on each layer. Leave them for an hour at room temperature to marinate, then cover and refrigerate.
Click here for updated GALLERY
Portfolio and Yelp