Shrimp and Bean Soup
My doctor says everyone should eat more beans and greens and less red meat. I'm trying, so here's another bean and something recipe – Shrimp and Bean Soup. This one is from Evelyn. She adapted it from an old family recipe. You can use any kind of dried beans you like. I'm using Goya's habichuelas blancas (small white beans).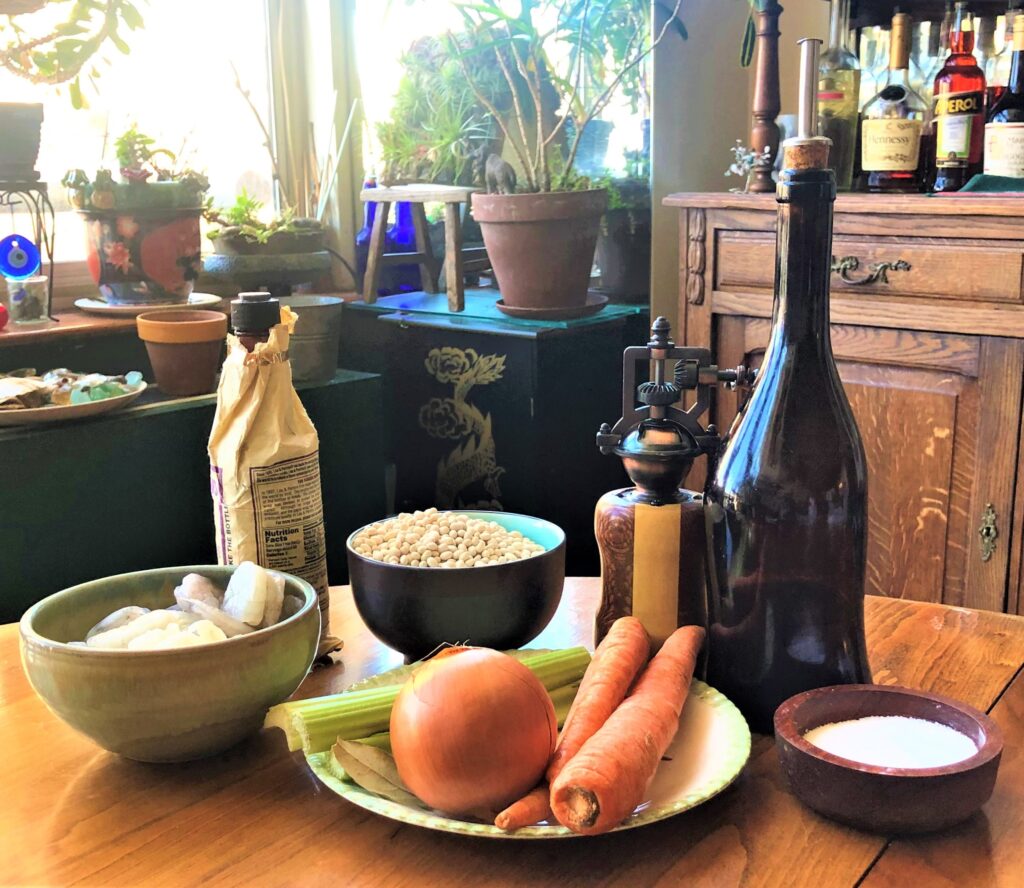 Ingredients:
1 lb. beans (not canned)
Olive oil for frying
2 cups Italian coarsely chopped trinity
1 bay leaf
1 tbsp. Worcestershire sauce
Salt and black pepper
1 lb. medium shrimp
To start – Pick through the beans and rinse them. Put them in a pot with 4 cups of water and bring to a boil and turn off heat. Let them sit for one hour. Or you can let them stand in 4 cups of cold water overnight.
---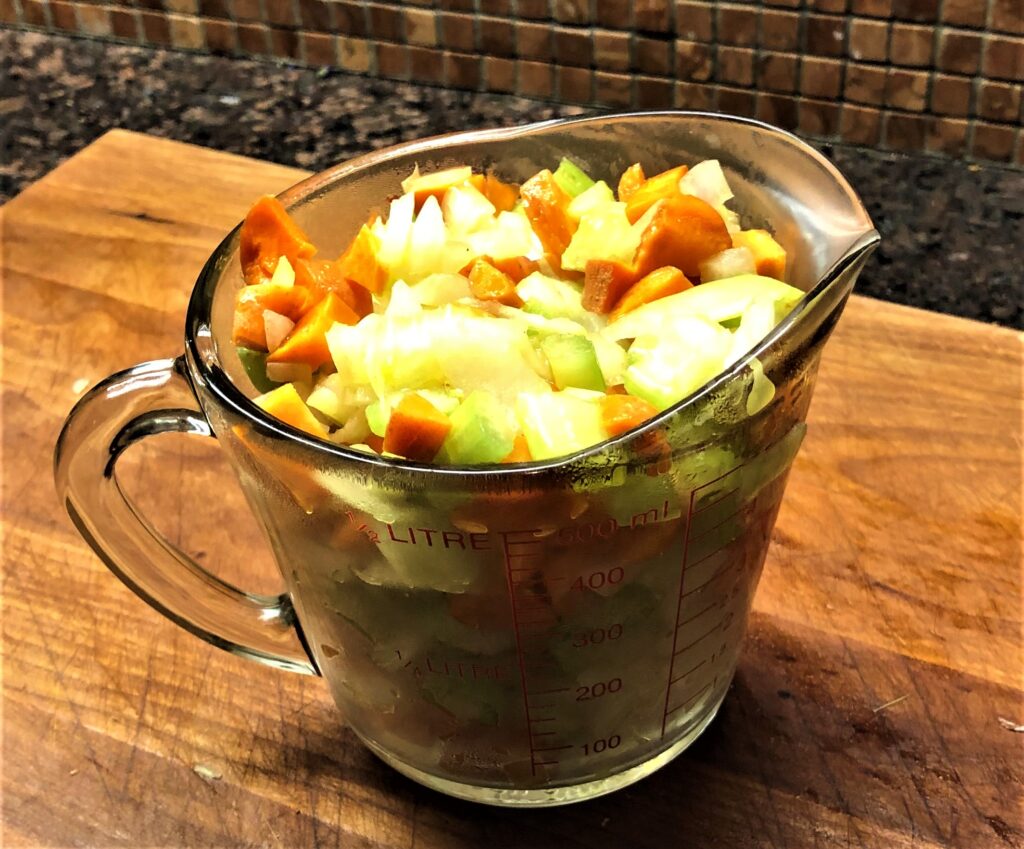 In the meantime – Hear some oil in a large pot. Cook the trinity until it's soft, about 10 minutes. Add 6 cups of water, the beans, and bay leaf and bring to a boil. Reduce the heat, cover and simmer for 2 hours or until the beans are tender.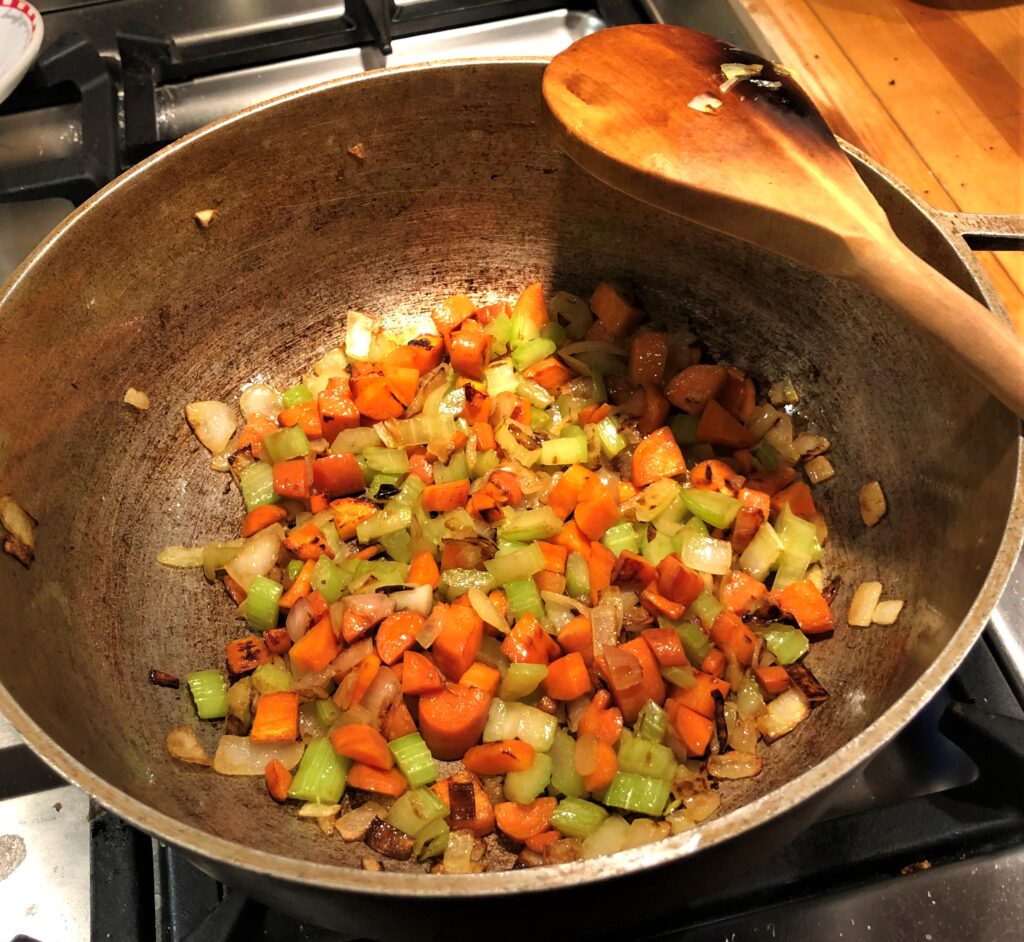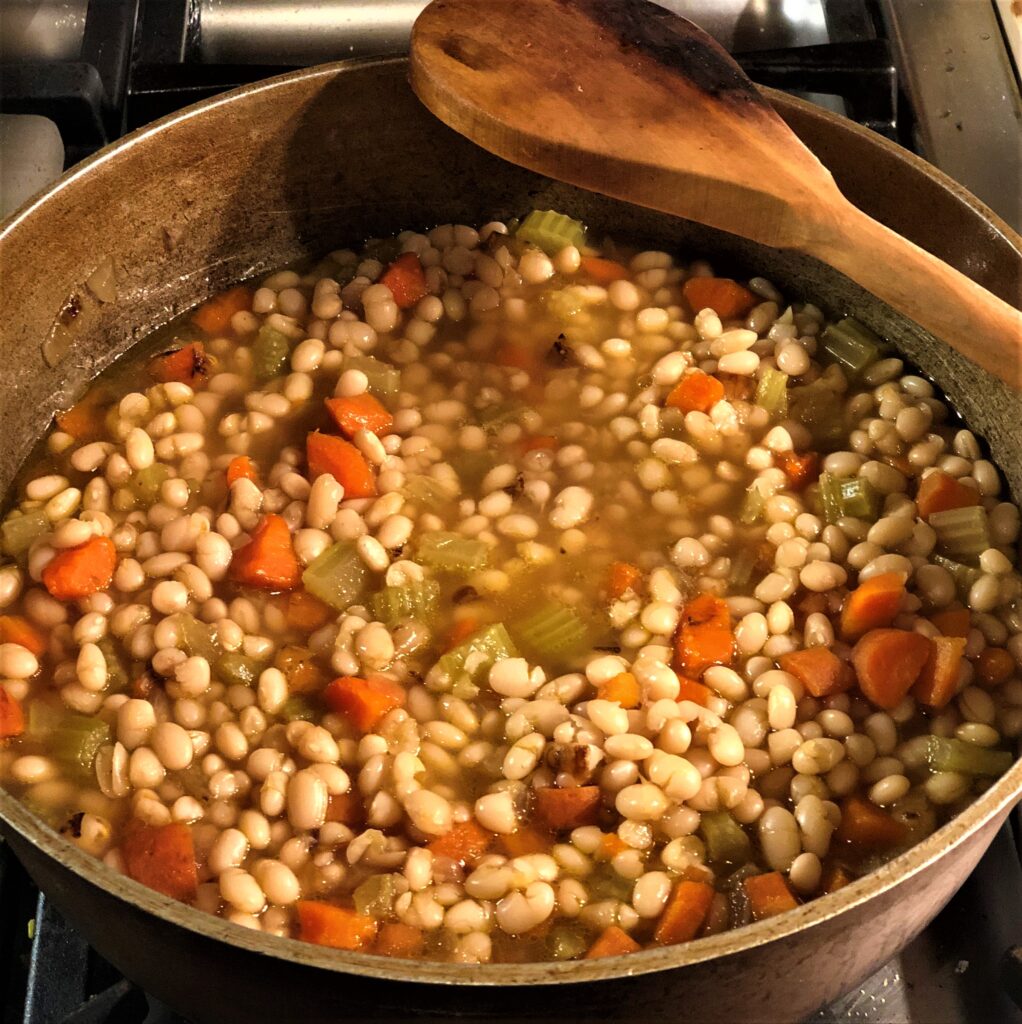 Remove a cup of beans and puree them in a blender or food processor and return them to the pot to thicken the soup. Add the Worcestershire sauce. Taste for seasoning and add salt and pepper. If the soup is too thick, add water. Put the shrimp in the pot, stir and cook for 5 – 8 minutes until done. Serve in individual bowls with a sprinkling of olive oil.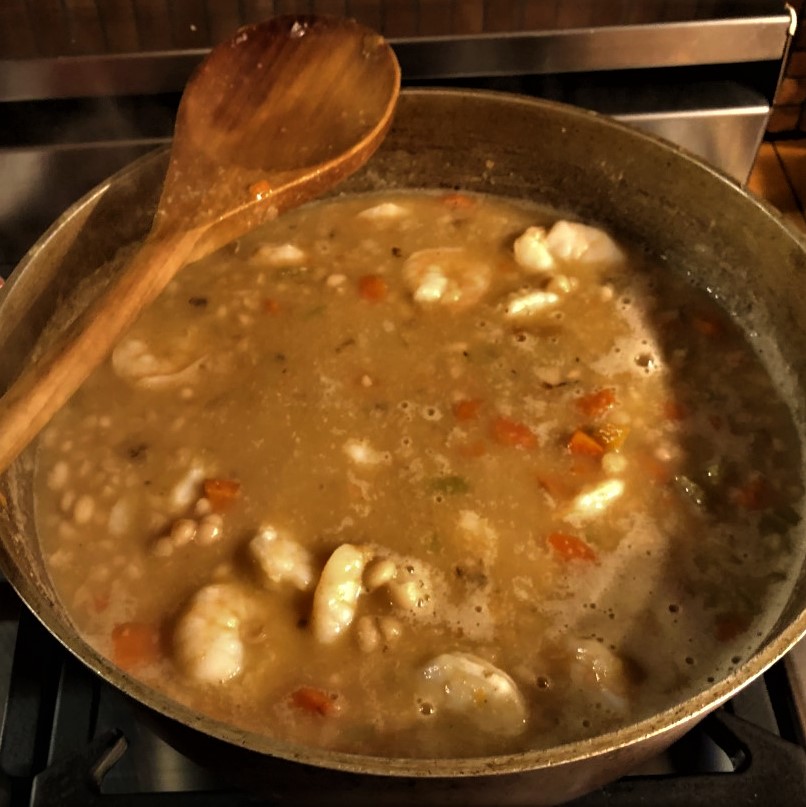 Click here for updated GALLERY III