Sausage and Bean Stew
This is another Melissa Clark recipe. She keeps coming up with good ones. Although the ingredients are mainly Italian, this reminds me of chili.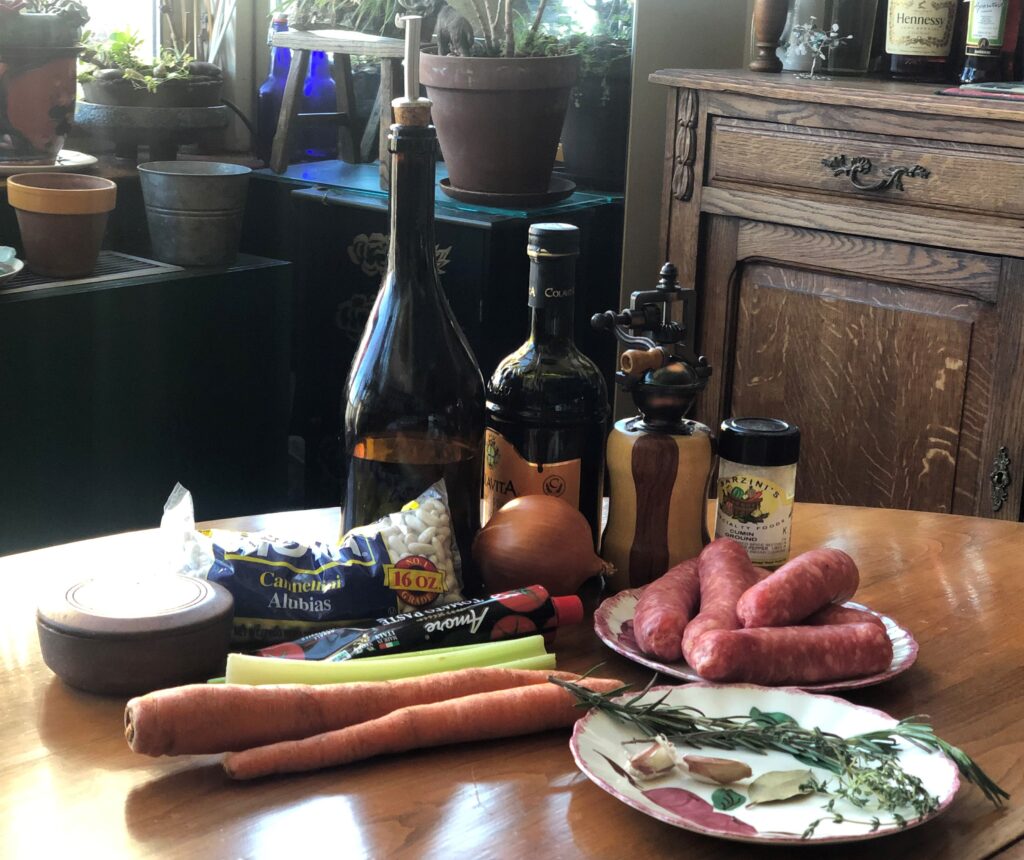 Ingredients:
Olive oil for frying
1 lb. Italian sausage cut into ¾ inch slices
1 tbsp tomato paste
½ tsp ground cumin
1 & 1/2  cups Italian trinity
2 diced garlic cloves
1 lb. cannelloni beans rinsed
2 thyme sprigs
1 large rosemary sprig
1 bay leaf
2 tbsps. balsamic vinegar plus more for serving
Salt and black pepper
Place the sausage in the freezer for 20 minutes. This makes it easier to slice and hold its shape. Brown the sausage in oil in a stock pot. Remove when done and leave the oil and fat in the pot.
Add the tomato paste and cumin to the pot and cook and stir for 2 minutes. Add the trinity and garlic. Cook on medium until the vegetables have softened.
Stir in the beans, 8 cups of water, thyme, rosemary, and bay leaf. Bring it to a boil, lower heat and simmer until the beans are cooked – about 2 hours.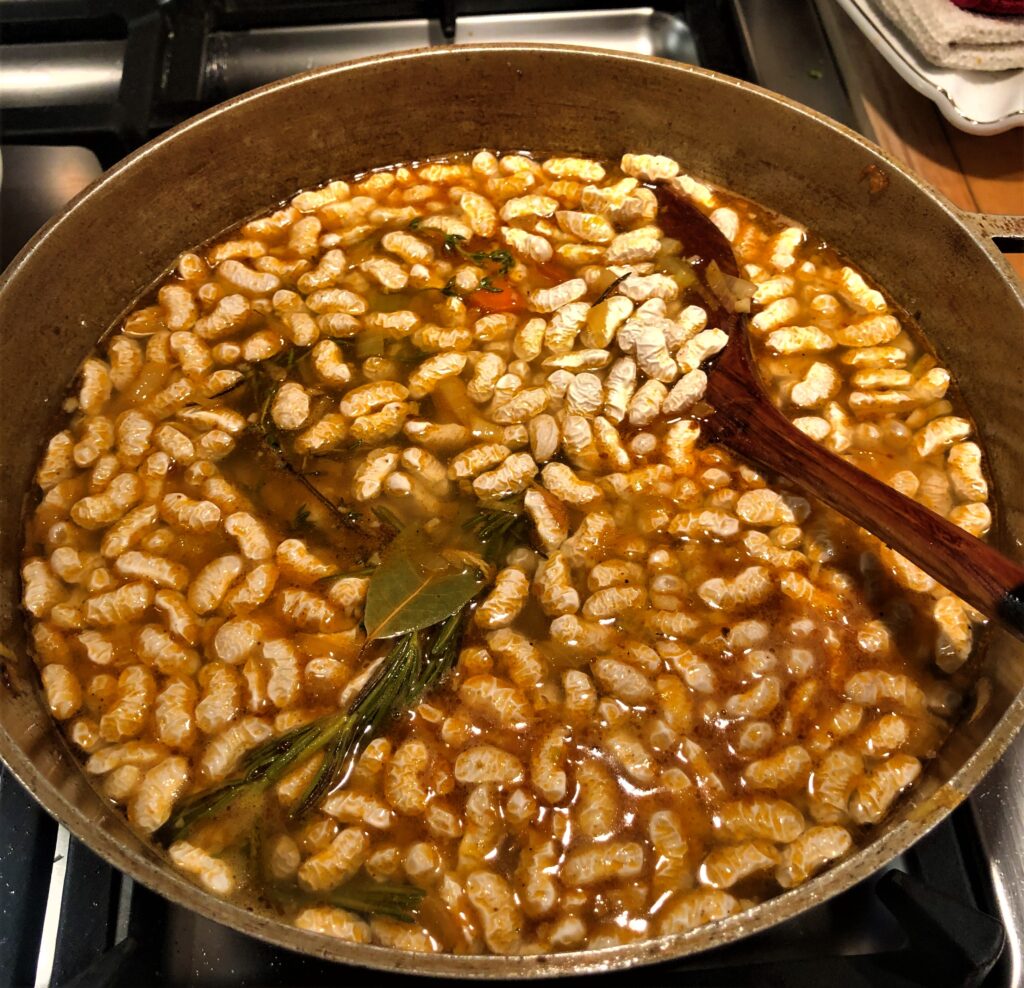 At this point remove about a cup of beans and puree them in a blender or food processor and return them to the pot to thicken the stew. Return the sausage to the pot and simmer for 5 minutes. Stir in the vinegar, taste and adjust seasoning.


Click here for updated GALLERY III