Annabel's Orange Cake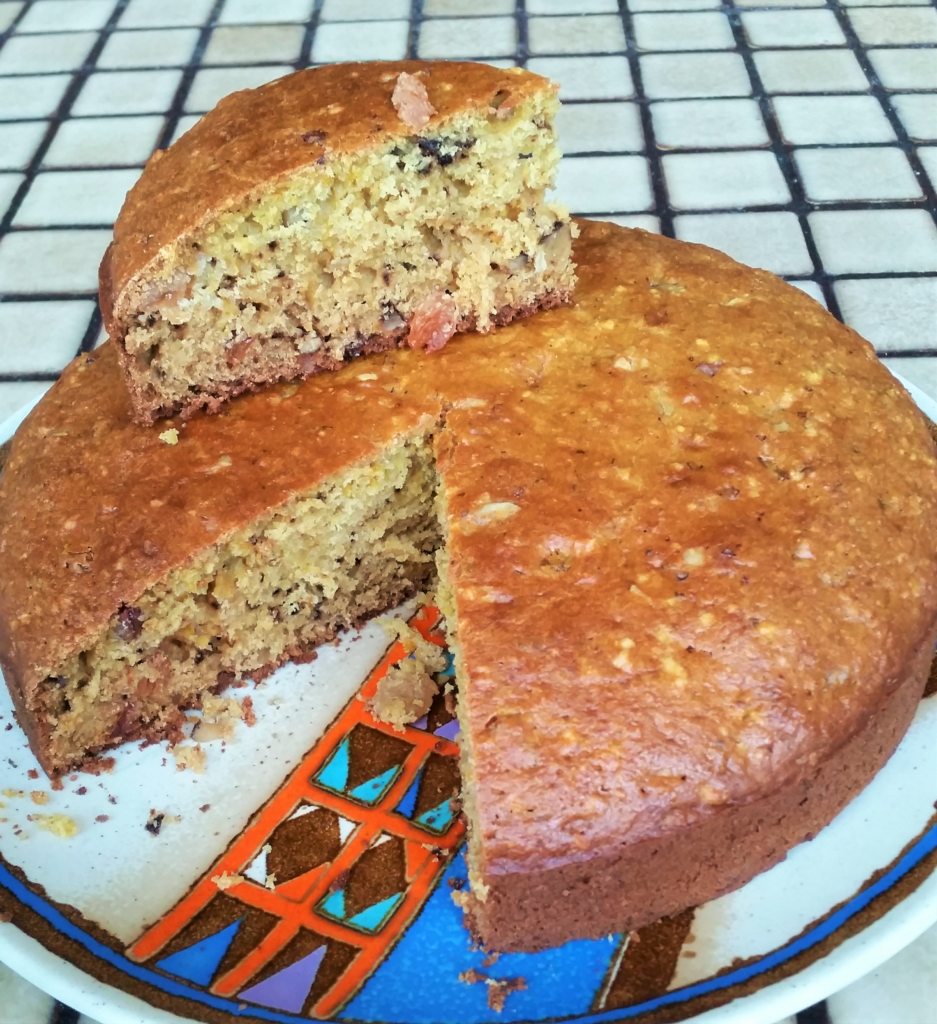 I mentioned Annabel Langbein in a previous post – Annabel's Apple Cake. She's come up with another easy to-do cake. Her show, The Free Range Cook, from New Zealand, is still on PBS. Check it out. Here's another of her recipes. She calls it Orange Lightning Cake because its so quick to make. Like her Apple Cake, it's simple and perfect for dessert or breakfast.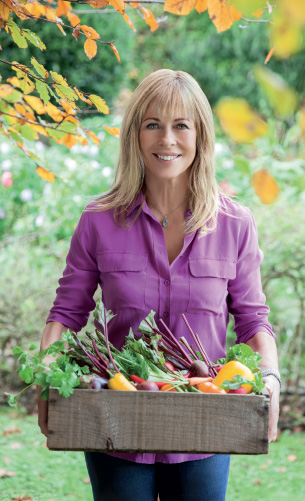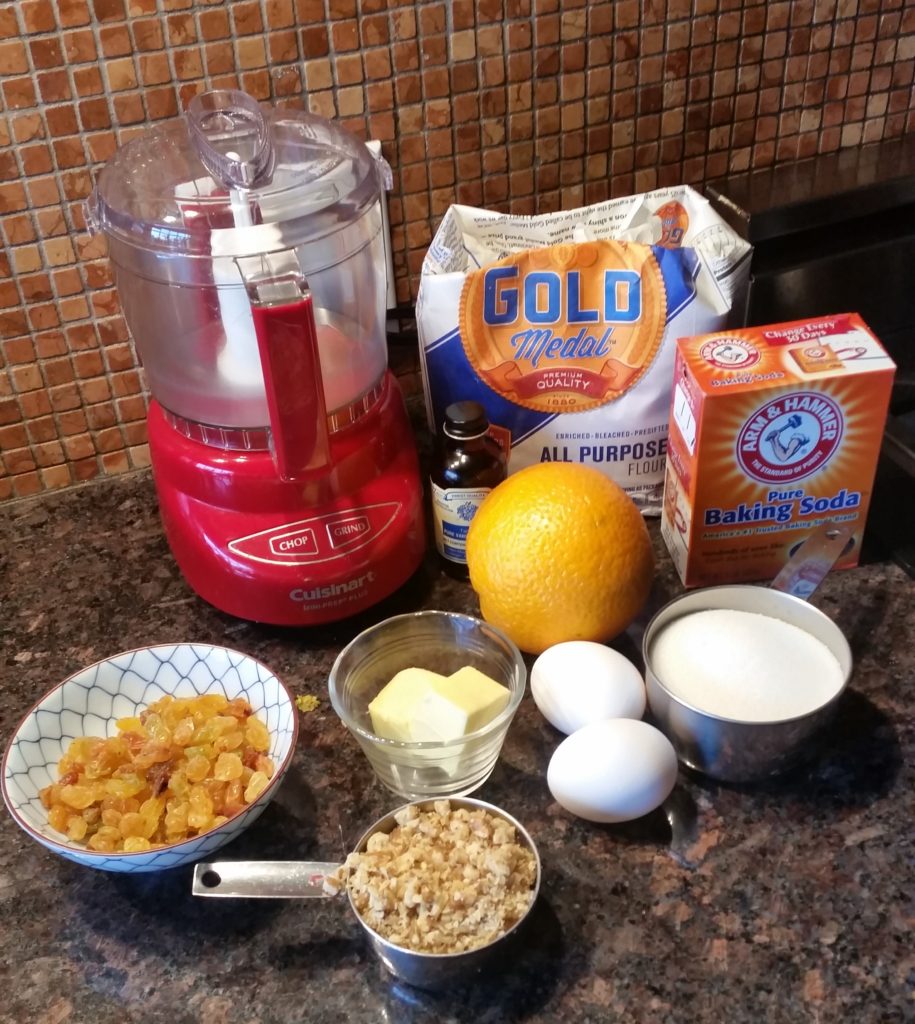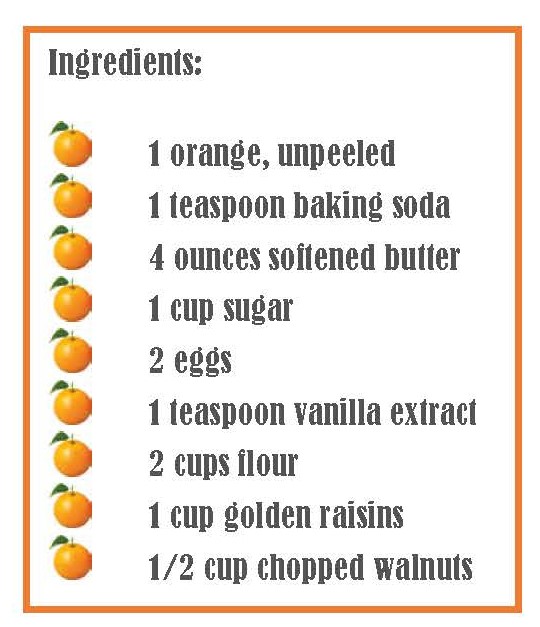 ( grams and centigrade converted to US equivalents)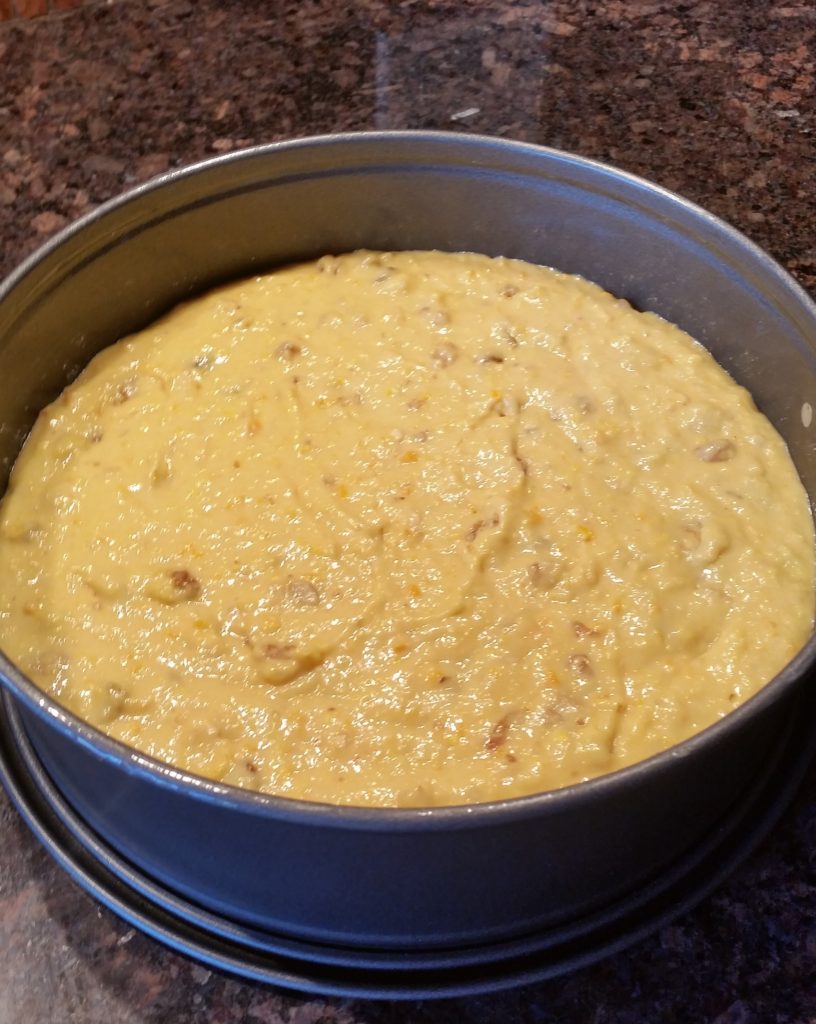 Preheat oven to 325°. Grease an 9-inch-diameter cake pan and line the base with baking paper.
Cut the orange into quarters, remove the seeds and whizz in a food processor until finely chopped. Dissolve baking soda in ½ cup water and add to the food processor with butter, sugar, eggs, vanilla and flour. Whizz to combine. Add golden raisins and walnuts and stir with a spoon to just combine (don't whizz them or they will break up).
Pour into prepared cake tin and bake until a skewer inserted into the center comes out clean (about 1 hour).
Click here for updated GALLERY II