Raw Puttanesca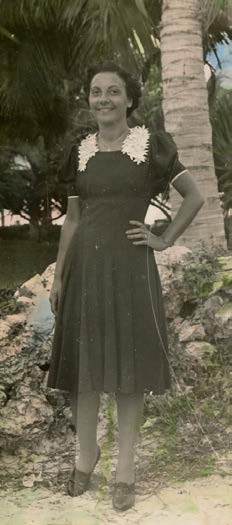 My Aunt Lena got this recipe from a chef in Salerno.  He told her the idea was that a woman could be out with her boyfriend all day and serve this to her husband when he got home – with him thinking that it took her all day to cook it when it wasn't cooked at all.
Ingredients:
4 large tomatoes
2 cloves garlic, minced
¼ cup chopped basil
¼ cup chopped Italian parsley
Salt & coarse black pepper
½ cup olive oil
1lb spaghetti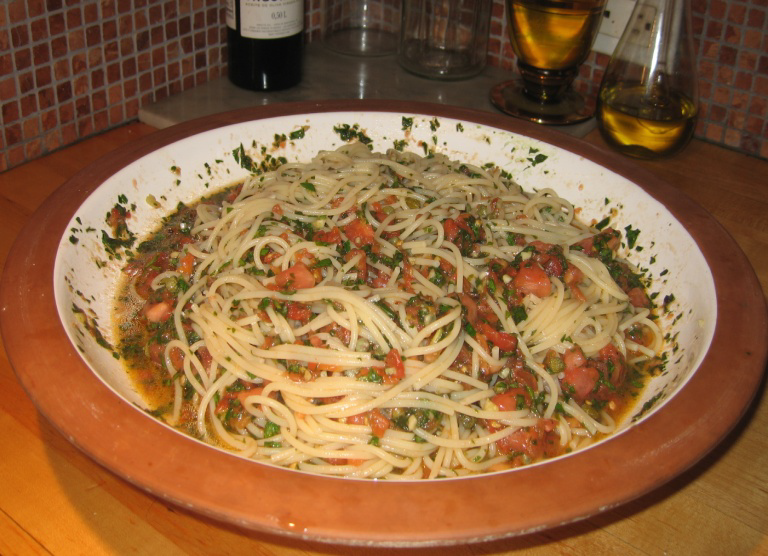 Preparation:
Put the tomatoes in boiling water for a few minutes until the skin cracks, then run cold water over them and peel off their skin. Cut them in half across the core and squeeze out the seeds.  Finely chop and put them in a large serving bowl.  Add garlic, basil, parsley, salt & pepper and cover with ½ cup of olive oil.
A few optional additions:  chopped anchovies, drained capers, chopped olives.
The ingredients should all be at room temperature before mixing with 1 lb. just cooked spaghetti.  The heat from the hot pasta will be all it needs.
Raw Puttanesca  is kind of a light and delicate summery sauce that's almost a salad, so no cheese unless you must.