Cape May Crab Cakes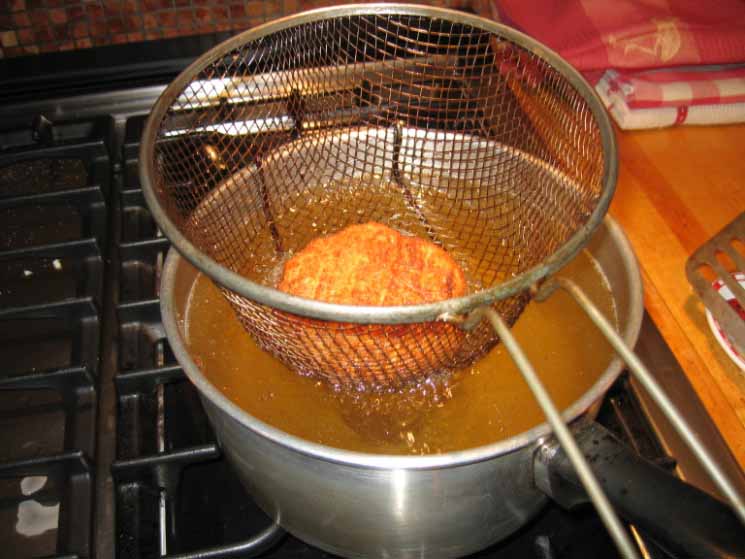 Bridget and I were bike riding in Cape May and came across a yard sale. There were some nice old kitchen utensils among other thing. I saw a stove top deep fryer labeled, "$1.00 – Made the Best Crab Cakes." The woman who was running the sale told me it was her mother's. I said that if she gave me the recipe I'd buy the fryer and continue the tradition.
Here it is, Elaine Walls' Cape May Crab Cake recipe: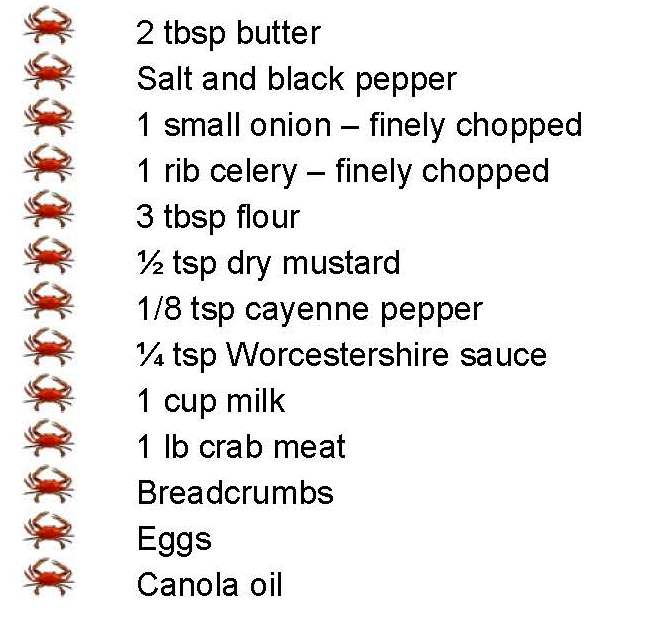 Sauté onion & celery (S&P) in butter until translucent. Add flour, mustard, cayenne, Worcestershire and milk (slowly). Cook until really thick. Add drained crab and sauté until dry enough to make patties. Cool and shape into 8 patties- dip into breadcrumbs, dip into egg wash and dip into breadcrumbs again. Let rest about 20 minutes, re-shape and then deep fry in Canola oil.