Orange Flan
A friend found this recipe in the New York Daily News and gave it to me. I used clementines but you can use any kind of oranges you like, tangerines too.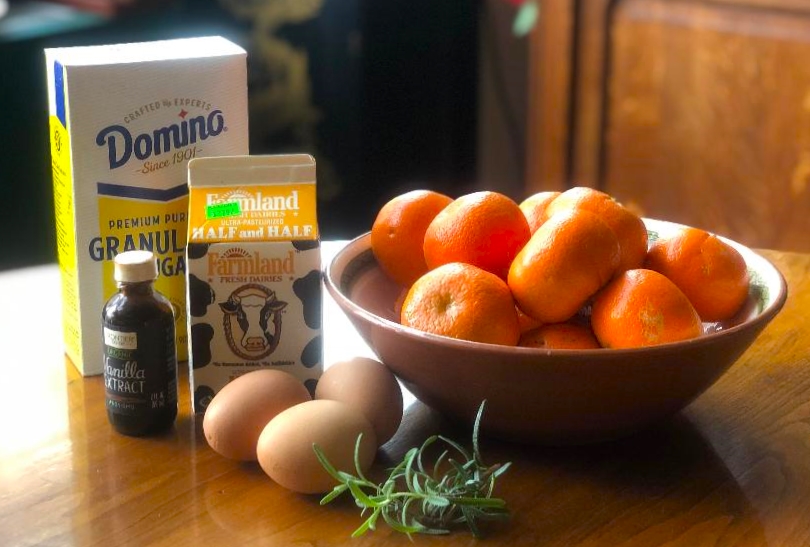 Ingredients:
For the caramel –
½ cup granulated sugar
½ cup fresh squeezed & strained orange juice
For the custard –
2 cups half & half
½ cup granulated sugar
1 rosemary sprig (optional)
¼ tsp. vanilla extract
3 large eggs
½ cup fresh squeezed & strained orange juice
Preheat the oven to 350o with a rack in the middle. Have six 4-ounce ramekins ready.
---
Caramel –
Put sugar and juice in a small pot and bring to a simmer. Simmer and stir for about 10 minutes until it begins to thicken and darken. Watch it so it doesn't burn. Pour an equal amount into each ramekin and set aside.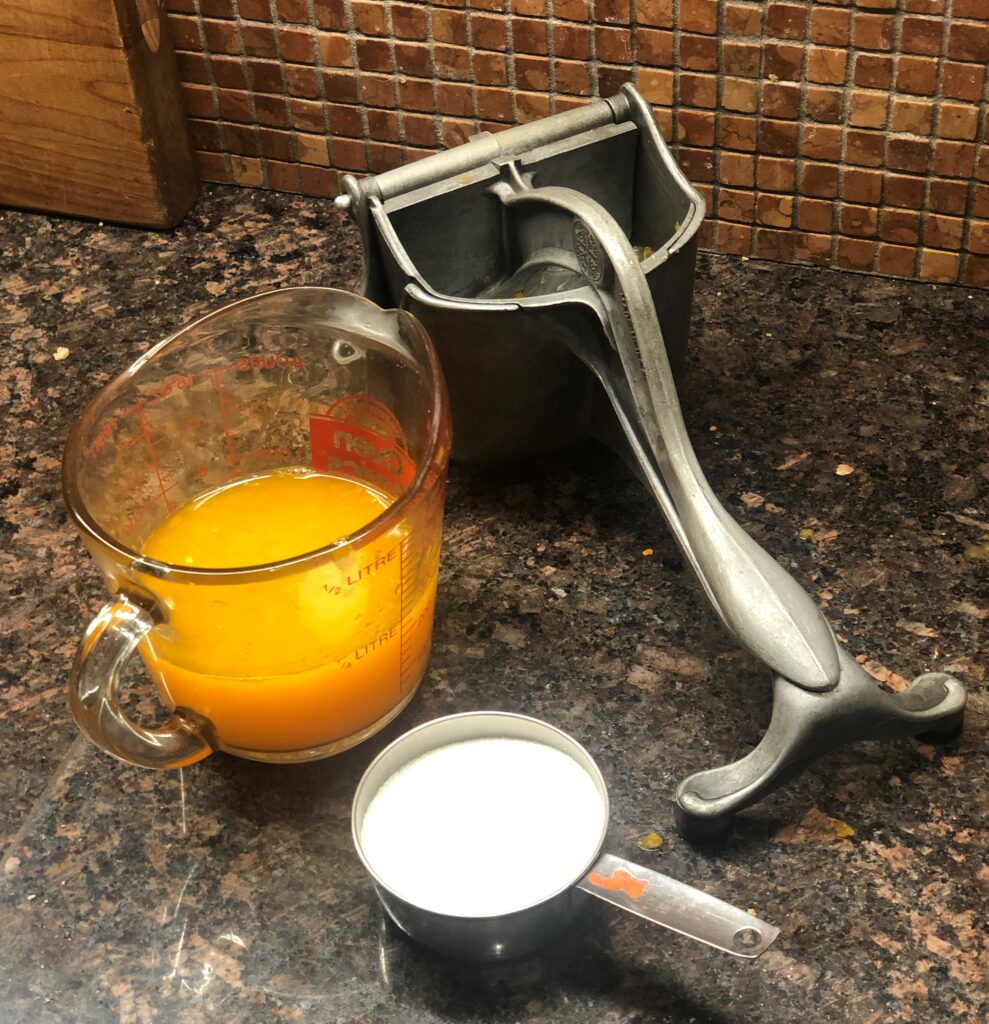 ---
Custard –
Put the half & half, sugar, vanilla, and rosemary into a pot. Bring to a simmer to dissolve the sugar.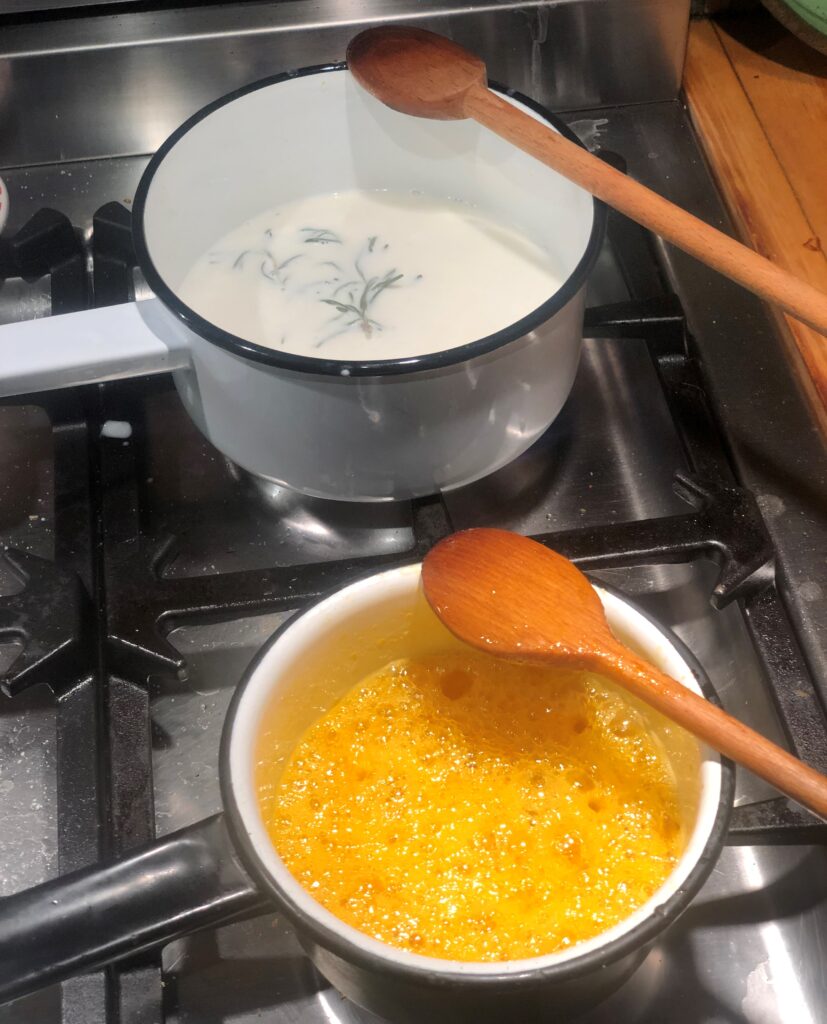 Whisk the eggs and tangerine juice then whisk in the hot half & half mix a little at a time. Strain the custard through a sieve into the 6 ramekins, about half a cup each. Place the ramekins in a baking pan and add enough hot water to come up halfway to their sides.  Cover the pan tightly with foil and bake for 25 to 30 minutes.
---

---
Remove the ramekins, let cool, and cover with Saran wrap. Refrigerate for at least 4 hours before serving.
---
To serve, run a knife around the inside edge of the ramekin to loosen the flan. Then cover it with a dessert plate and flip over the ramekin and plate. Tap the ramekin and the flan should fall into the plate. If not, give it a minute and it should fall on its own.
Click here for updated GALLERY
Portfolio and Yelp