Cocktail Miscellany
Coffee Sport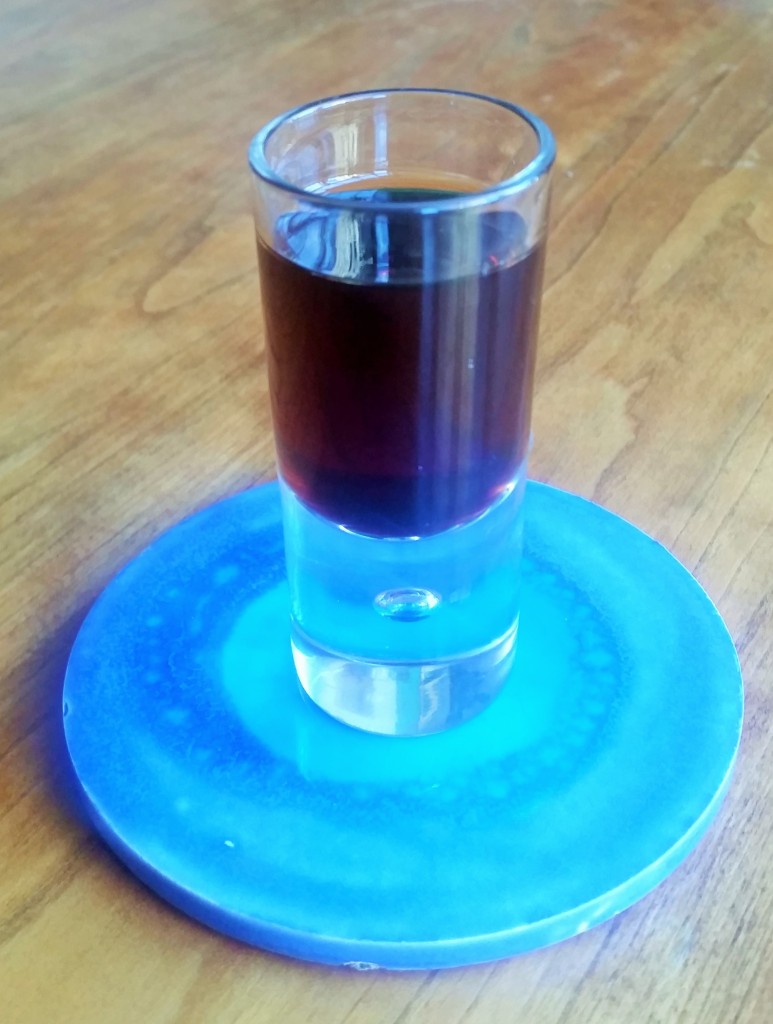 My Aunt Lena made a few bottles of this  once a year around
Christmas time. She always sent some to my elementary school's convent. The Sisters of Charity loved this stuff. We didn't get the recipe from my aunt before she died but after some trial and error Bridget & I managed to come up with it.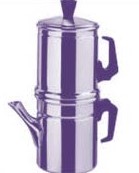 Make double strong espresso (10 heaping teaspoons / 850 milliliters water) and filter twice with paper filters. Heat in double boiler until it's reduced to half.
Combine:   450 milliliters of 190 proof alcohol with 300 milliliters of syrup and stir.
Add 380 milliliters of coffee concentrate and stir. It's ready as soon as it cools.
The end result should be about 70 proof
---
Pomegranate Liquor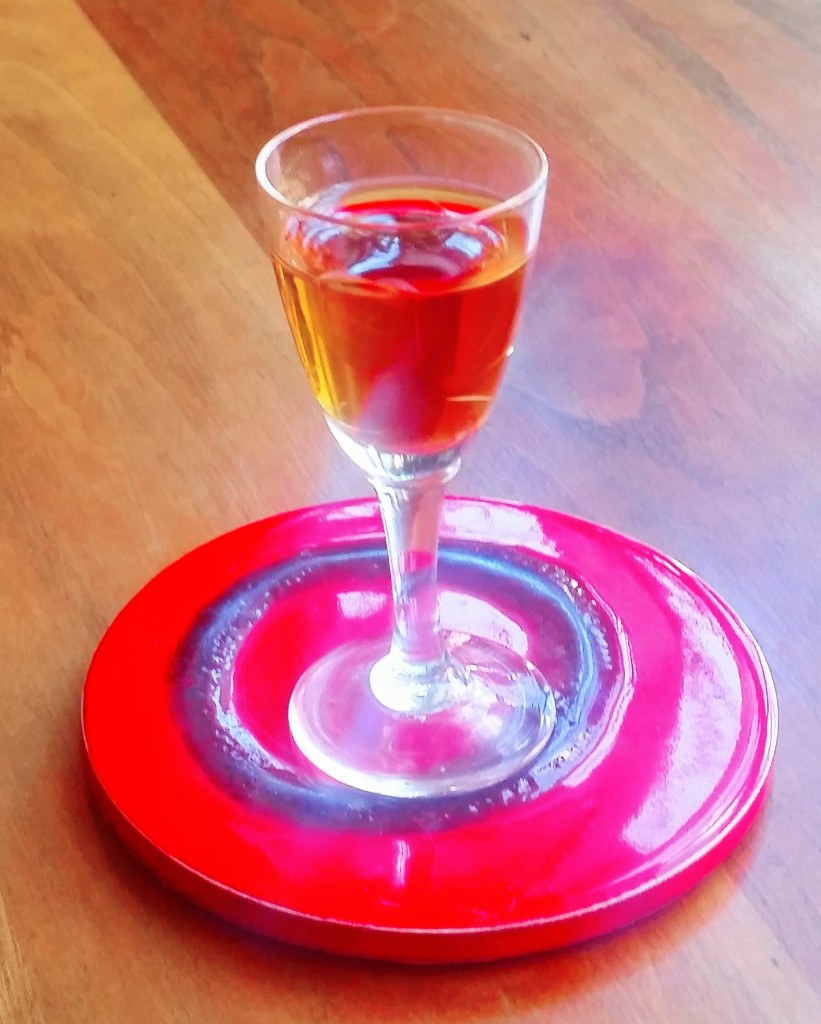 Bridget & I made this one up.

Filter the juice of 6 medium pomegranates (about 500 plus milliliters)
Reduce in a double boiler to 475 ML
Add 300 milliliters of 190 proof alcohol and 160 milliliters of simple syrup for about 70 proof.
---
Scotch Bonnet Infused Tequila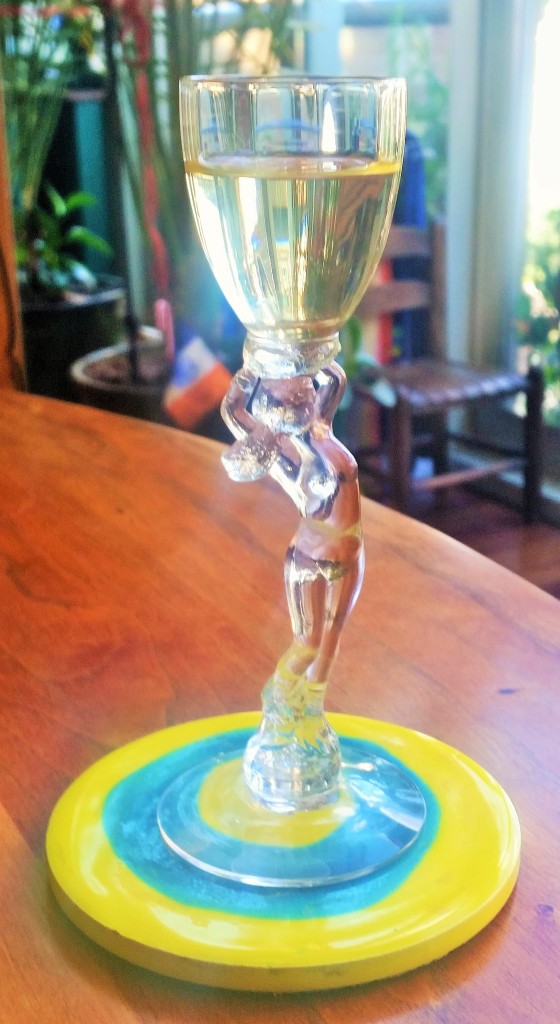 This is meant to be sipped and savored, un-mixed and no ice. It's very  HOT.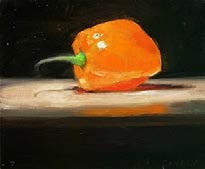 Pour 1 liter of tequila into a wide mouth bottle or jar. Take 8 Scotch Bonnet peppers and pierce with a knife and add to the jar. Set aside one month and strain into a bottle.
---
Maraschino Cherries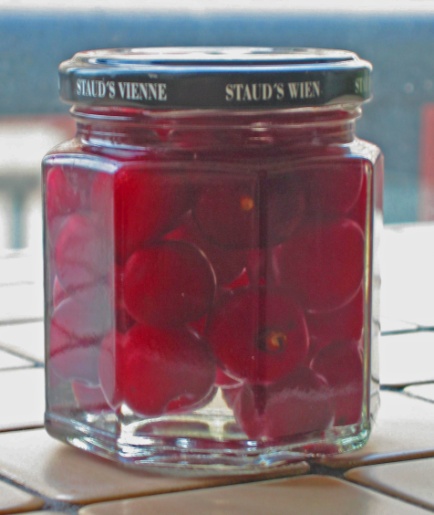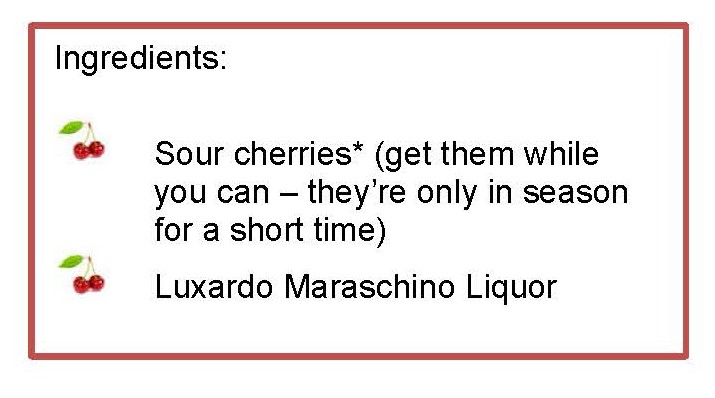 Pick through and wash the cherries and put them in a jar. Heat the Luxardo and fill the jar to the brim. Wait two weeks. Done.
* It's really better with pit but remove them if you've got time on your hands.
---
Simple Syrup
Using syrup makes mixing cocktails much easier.
1 part water / 2 parts sugar
Heat until clear
---
Pinot Noir Punch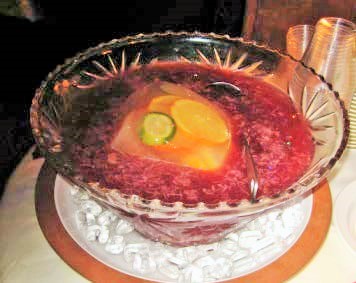 This was adapted from Duffy's 1956 edition of the Official Mixers Guide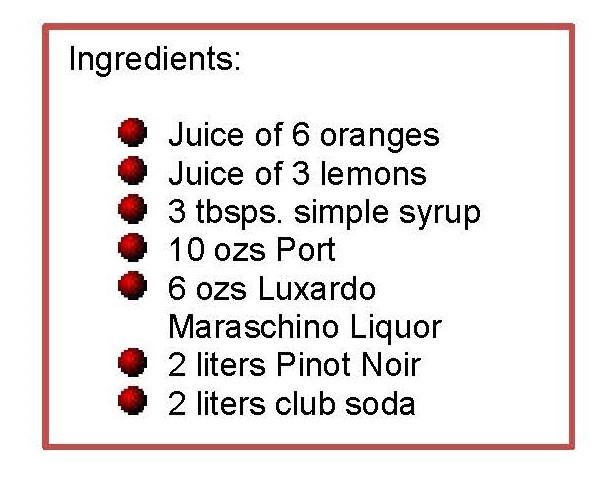 Mix and chill first 5 ingredients and pour into a punch bowl over a *block of ice with citrus fruit slices frozen inside and add chilled Pinot Noir (or Burgundy). Add chilled club soda just before serving.
*Slice some lemons, limes and tangerines and put them into 4 sandwich size zip lock bags. Add water and freeze. When frozen, put the frozen contents of the bags into a large zip-lock, add more water and freeze. This should leave you with a colorful block of ice to keep the punch chilled.