Eggs Two Ways – I hope you weren't expecting scrambled and fried.
Eggs in Purgatory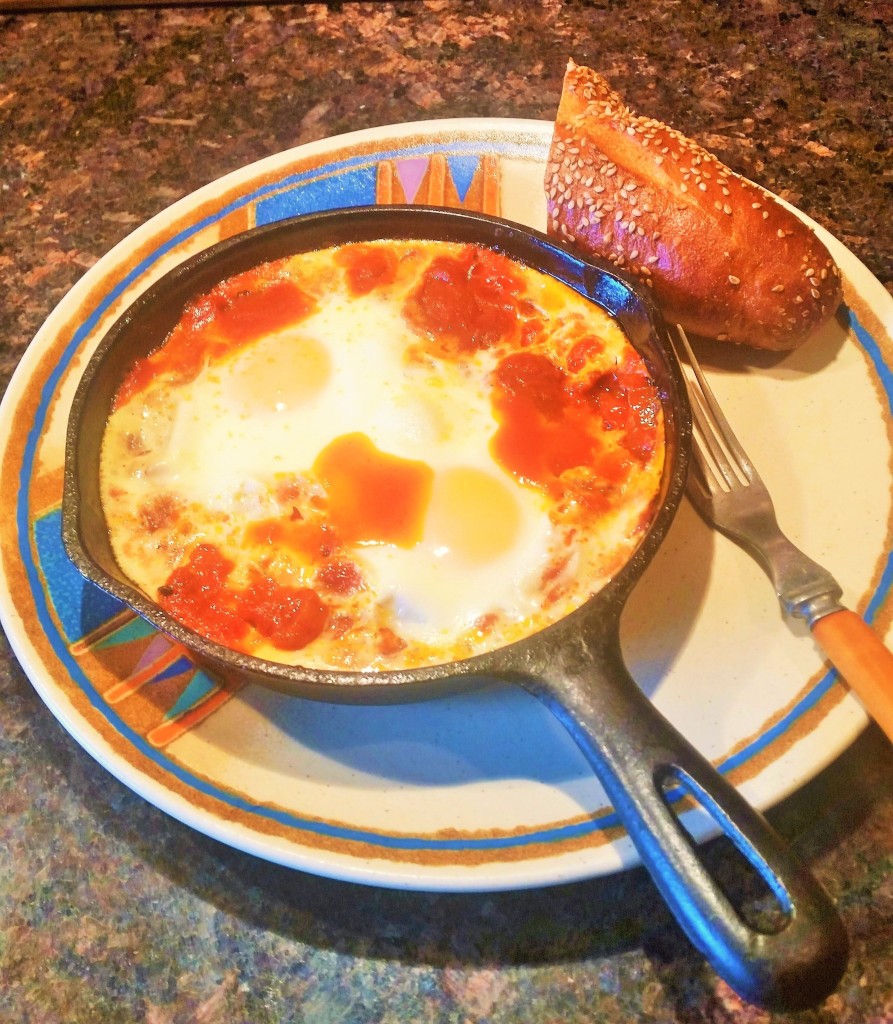 This one is fairly simple.  Start with left-over tomato sauce, the thicker the better. Pre-heat the over to 400 degrees. Heat the sauce in a frying pan large enough to hold as many eggs as you want to cook.  Use the back of a spoon to make indentations in the sauce and break the eggs into the indentations.  10-12 minutes in the oven and it's done. Sprinkle a little cheese and serve.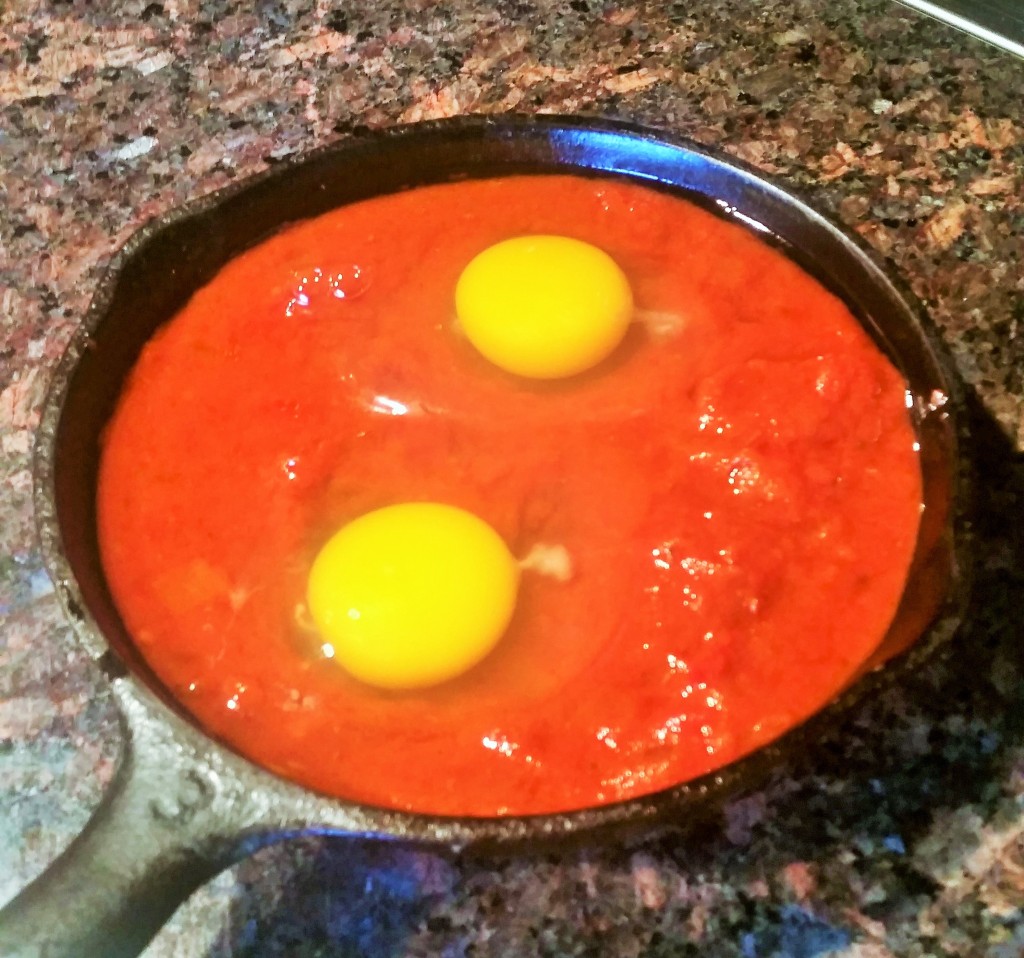 ---
Potato and Egg Frittata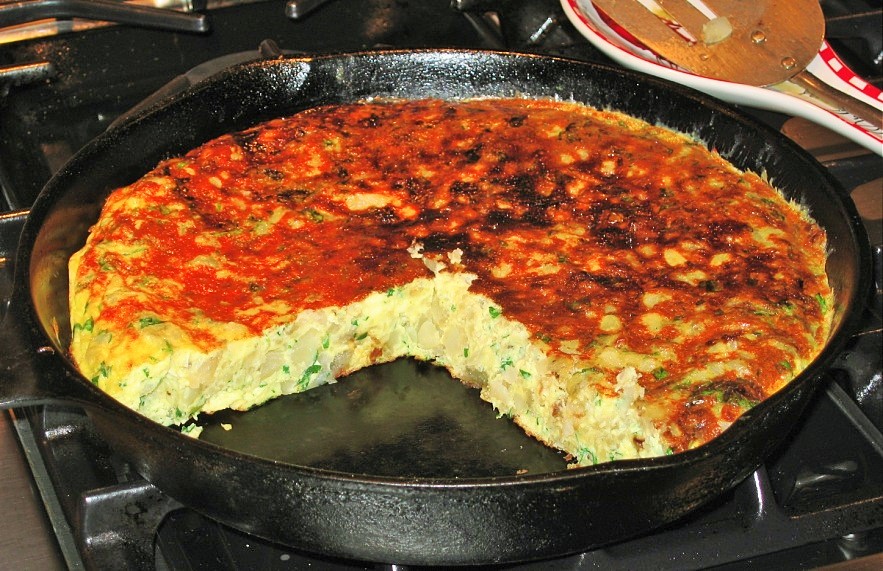 A classic meatless Friday lunch. It's good with a little ketchup.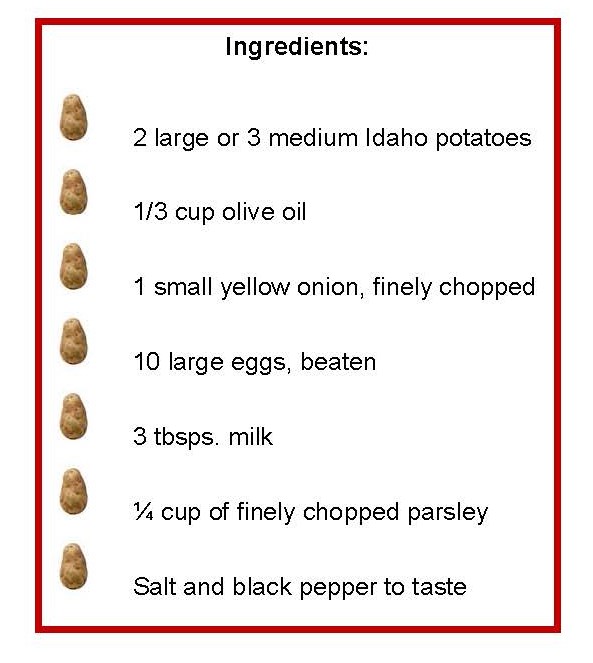 Preparation:
Heat the oil in a cast iron skillet on medium-high and add the thickly sliced potatoes, salt and black pepper. After they cook for about 8-10 minutes add the onion. After the onion softens, with the edge of a metal spatula, chop and blend the potatoes and onions making an even mixture. Cook until the potatoes are tender and what you have looks like home fries.
In the meantime beat the eggs with the milk, parsley and salt and black pepper. Add the egg mixture to the pan, mix thoroughly with the potatoes and onions then spread it out to an even layer. Lower the heat and allow it to set for about 5 minutes. The top of the mixture will still be wet so place the pan under the broiler for a few minutes, watching closely so it doesn't burn. Remove it when the top is lightly browned.
The omelet can be served in the pan, hot or at room temperature. Slice as you would a pie.