Pepper and Egg Sandwich
A pepper and egg sandwich is a standard Italian lunch. You can get one in any Italian neighborhood deli or luncheonette. Or you can make one yourself. It's simple, here's how.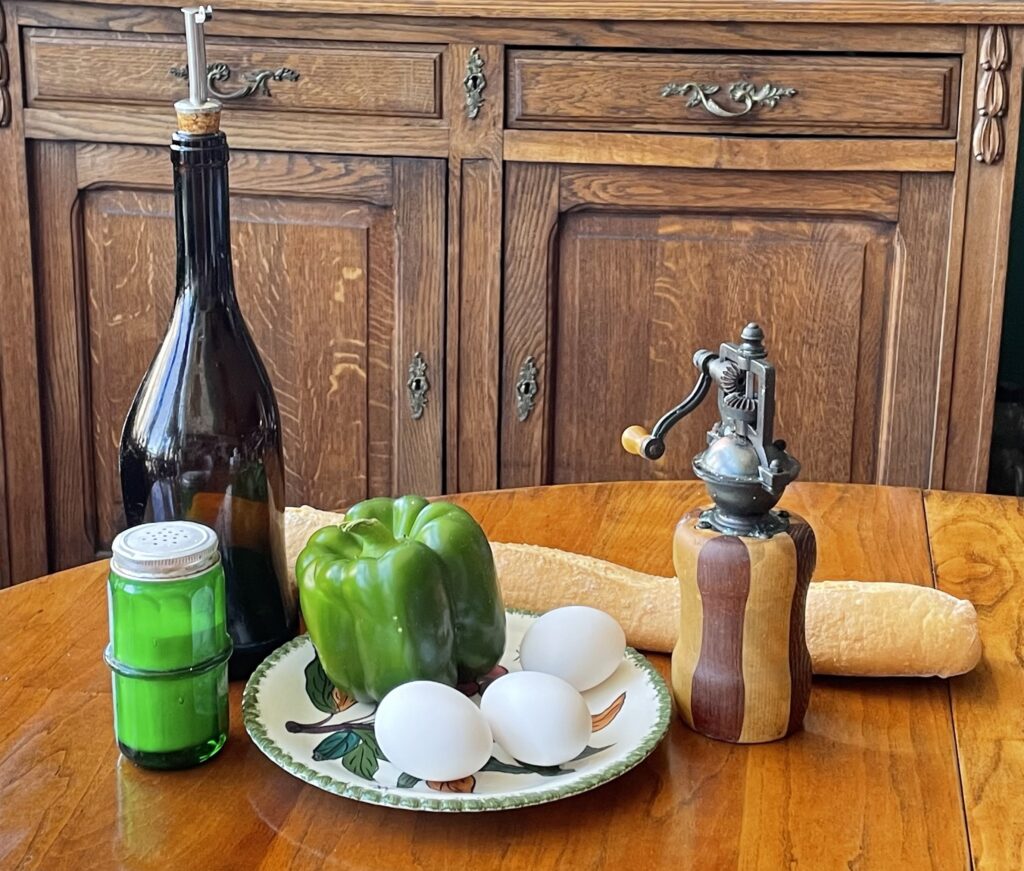 Ingredients:
1/3 cup olive oil
Salt and black pepper
1 green bell pepper, sliced
3 large eggs
Italian bread
Preheat broiler with the upper rack as high as possible.
Heat the oil in a heavy pan and add the bell pepper, salt, and black pepper. Fry it until the bell pepper starts to brown on its edges.
---
Beat the eggs in a bowl and add to the pan. Stir it to coat the pepper slices with egg. One bell pepper to three large eggs is a good ratio of ingredients. Once the egg starts to set but the top is still moist, place it under the broiler for 2 o 3 minutes to finish cooking. Serve it on Italian bread.
Click here for updated GALLERY
Portfolio and Yelp