Cast Iron Pan Margarita Pizza
This recipe is for a 12 inch pan. Smaller pan = less dough. I buy my dough ready made for a nearby pizzeria. Here's a link to a recipe if you want to do it yourself. I don't buy jarred marinara sauce. It's too easy to make. There's a recipe at the bottom of this page.

Ingredients:
1 lb. pizza dough

Olive oil

Salt and black pepper

3 oz. marinara sauce

Fresh mozzarella

Fresh basil
Start by heating the oven to 500 degrees. Flatten and shape the dough to fit the round pan. Pre-heat the pan so it's hot but not smoking. Spray or brush the pan with olive oil. Place the dough in the pan and stretch it across the bottom and up the sides. Touch the dough, not the pan – it's hot.
Brush the dough with olive oil and sprinkle with salt and pepper. Place the pan on a burner at medium heat. Just when it starts to bubble pour on and spread the sauce. Place a few thinly cut slices of mozzarella on top, leaving some spaces so the red sauce shows. A Margarita should be red (tomato), white (mozzarella), and green (basil) like an Italian flag.
Put the pan in the 500 degree oven for 10-15 minutes, until the cheese is melted. Remove from the over and scatter torn basil leaves over it while it's still hot. Let it cool and slice.
---
Marinara Sauce for Pizza
3 tbsps. olive oil

1 garlic clove minced

Salt, black and red pepper to taste

1 28 oz. can of pureed San Marzano tomatoes
Put the oil in a pan on low heat and lightly saute the garlic. Add the salt and pepper. Don't let the garlic brown. Pour in the tomatoes, stir and simmer for 25-30 minutes.
That's marinara sauce – easy, right? You can also make this with crushed tomatoes but puree is better for pizza. After you use 3 ounces for the pizza you'll have enough left for to serve with a pound of pasta.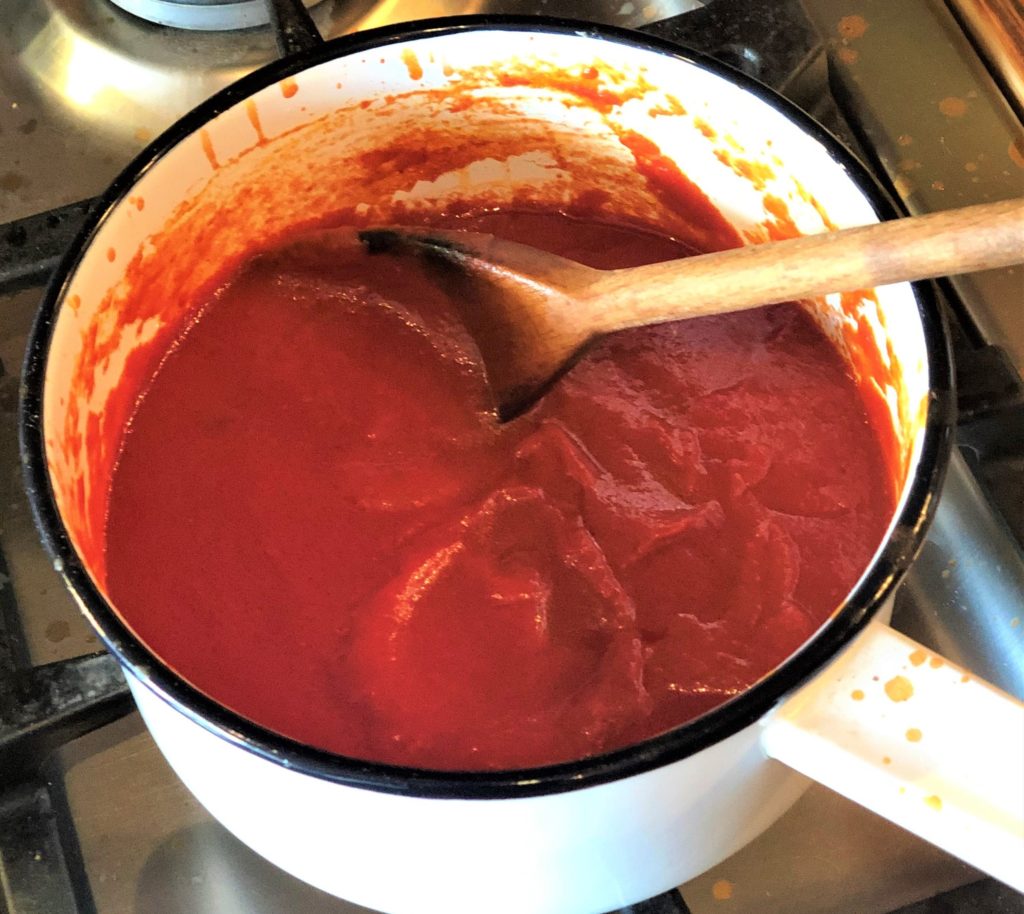 Click here for updated GALLERY II