Basilicata Frittata
I had some leftover fresh horse radish from the Basilicata Style Pasta, so I used it for a frittata.

Ingredients:
About 12 oz./2 cups of potatoes, peeled, boiled and mashed
8 eggs
3 oz. grated Parmigiana cheese
3 oz. grated fresh horseradish or more to taste
¼ cup chopped parsley
Salt and pepper to taste
Enough olive oil for frying
Beat the eggs in a large bowl. Add the cheese, horse radish, parsley, and seasoning. Mix in the mashed potatoes and blend until you have a fairly smooth mixture. Don't worry about a few little lumps. If you made the mashed potatoes fresh, make sure they cool off before you mix them so they don't cook the eggs.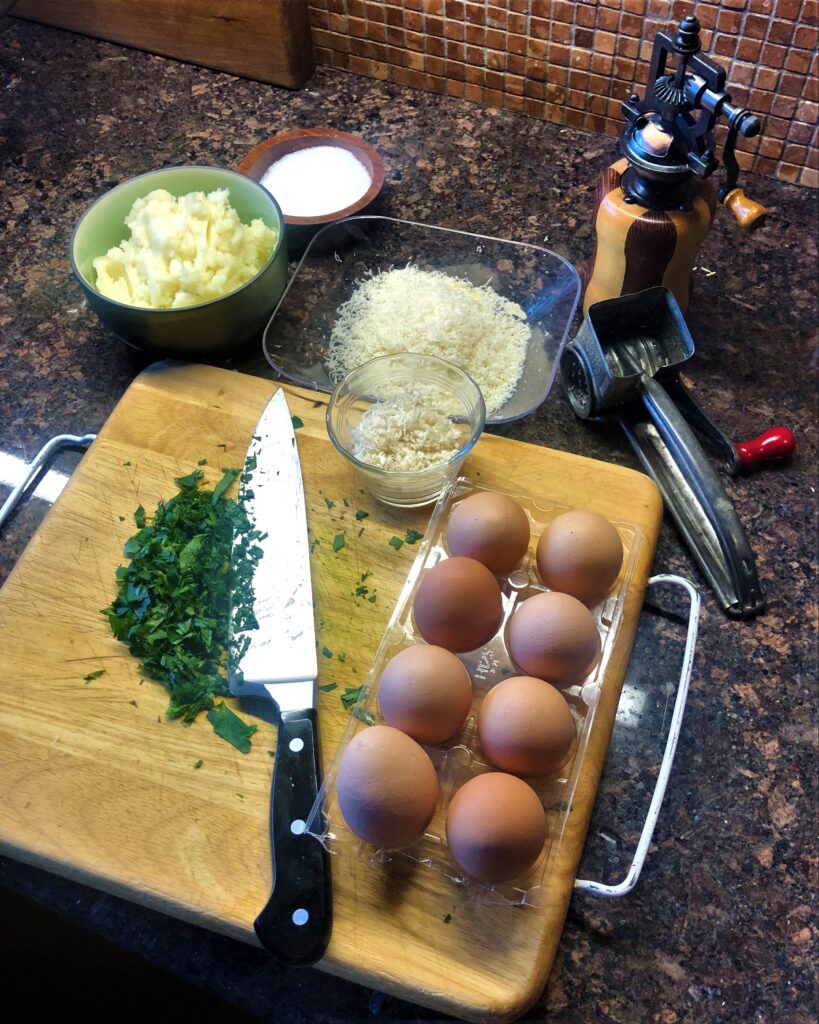 ---
Heat the oil in an oven proof 10 inch pan, pour in the egg mixture and cook on medium heat for about 5 minutes. Once the eggs begin to set, place the pan under your broiler for another 5 minutes to cook and brown the top of the frittata.
Slice and serve either hot or at room temperature.
Click here for updated GALLERY
Portfolio and Yelp