Lentils and Greens Bruschetta
Here's an easy one, lentils and greens bruschetta. No cooking necessary. The acid from the tomatoes tenderizes the Swiss chard leaves. And the lentils are canned.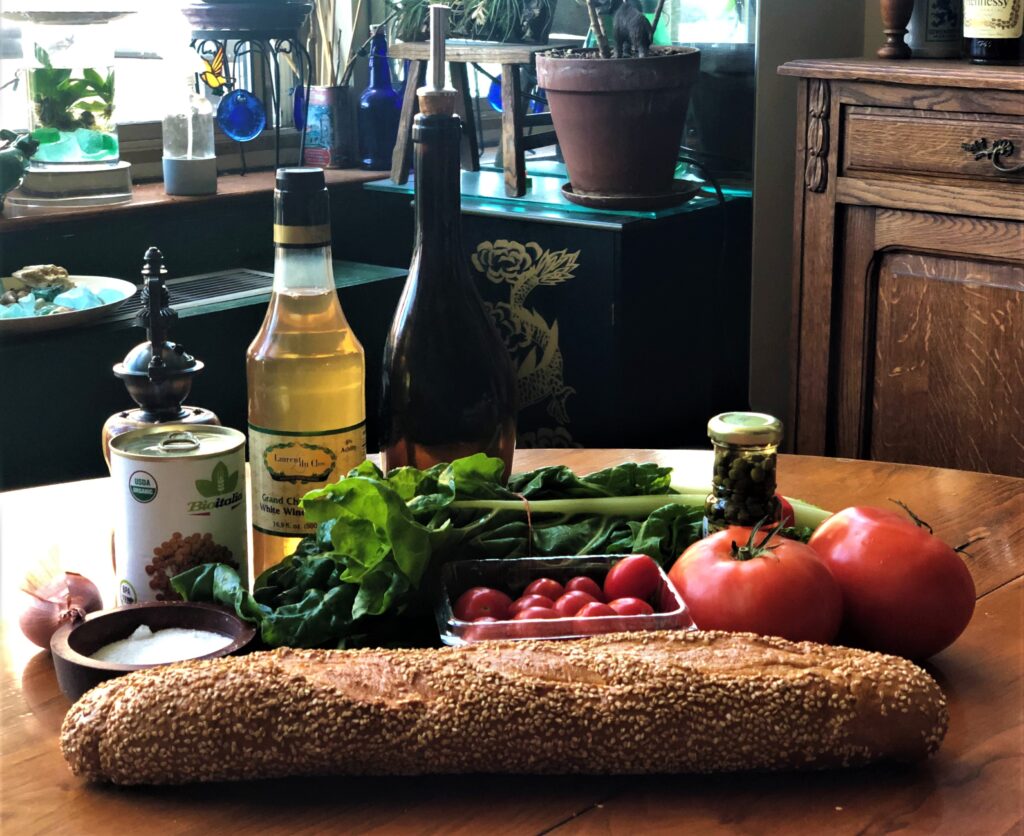 Ingredients:
2 large beefsteak tomatoes
1/4 cup extra virgin olive oil
2 tsp. kosher salt
1 tsp. black pepper
2 tbsp. capers
2 tbsp. finely chopped shallots (or onion)
2 tbsp. vinegar
3 cups Swiss chard –

stems removed

and leaves cut into narrow strips
1 cup cherry tomatoes cut in half
1 can (14 oz.) rinsed lentils
Cut the beefsteak tomatoes in half cross wise. Grate them on the large holes of a box grater over a large bowl. Discard the skin.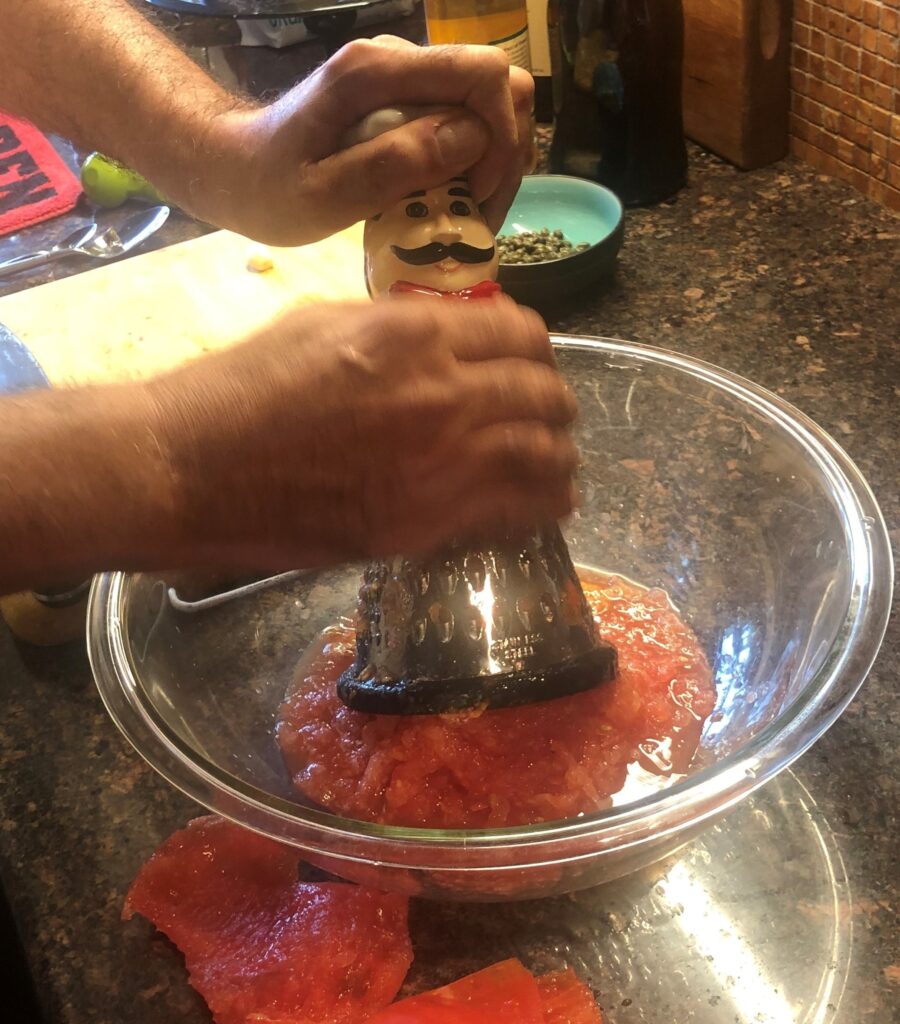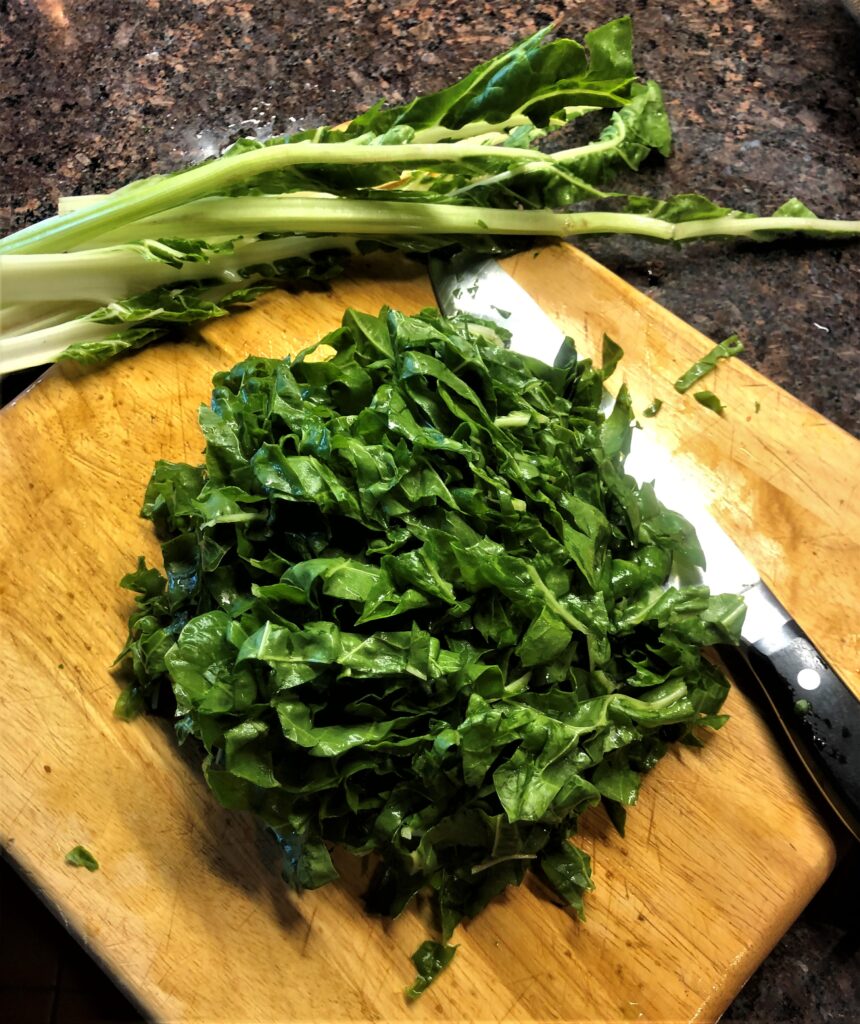 Now add ingredients 2 to 8 into the bowl. Thoroughly mix and then add the cherry tomatoes. Let it sit for a half hour and add the lentils. Gently mix and serve on the toast being careful not to add too much of the liquid or the toast will get soggy. Drizzle with some olive oil and serve.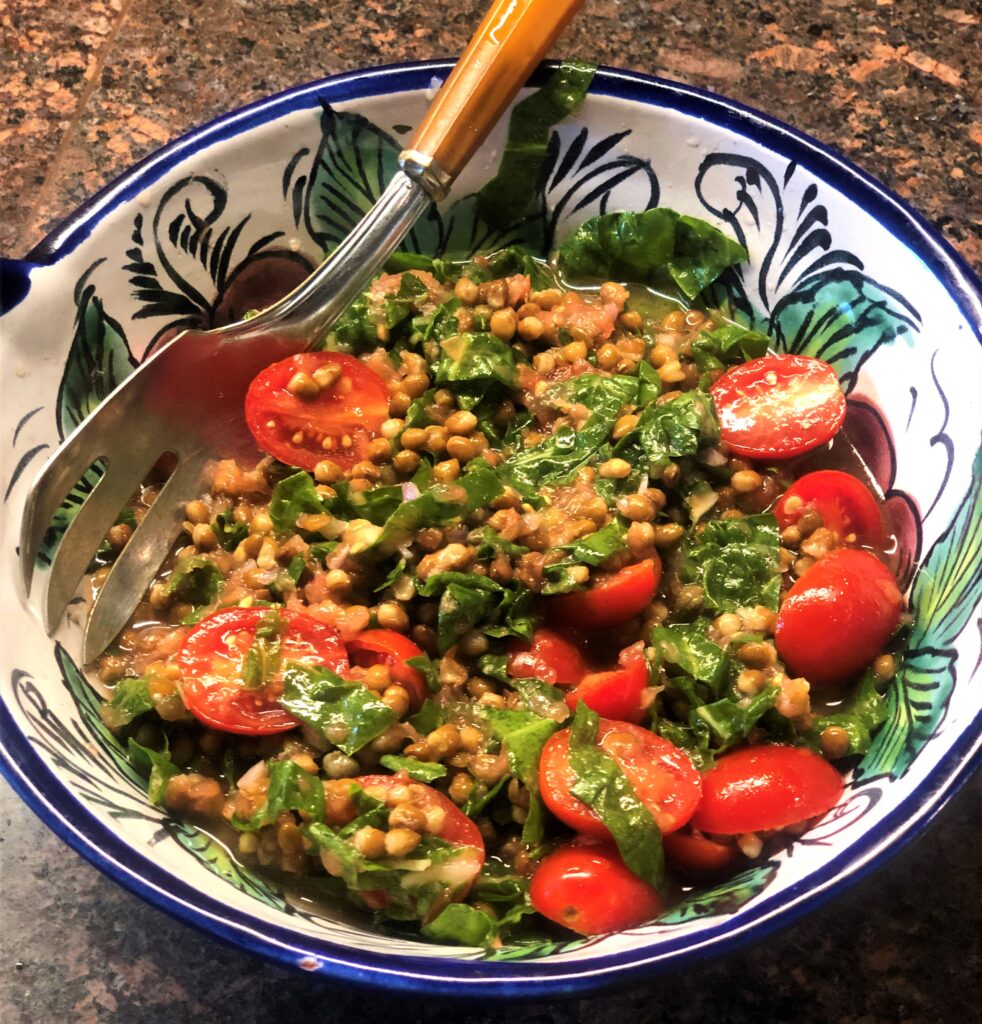 Click here for updated GALLERY
Portfolio and Yelp