Real Sicilian pizza, Sfincione, (sfeen-CHO-neh) isn't covered with gooey melted mozzarella. It has a simple sauce flavored with a little onion, some grated pecorino, and breadcrumbs – with or without anchovies, it's up to you.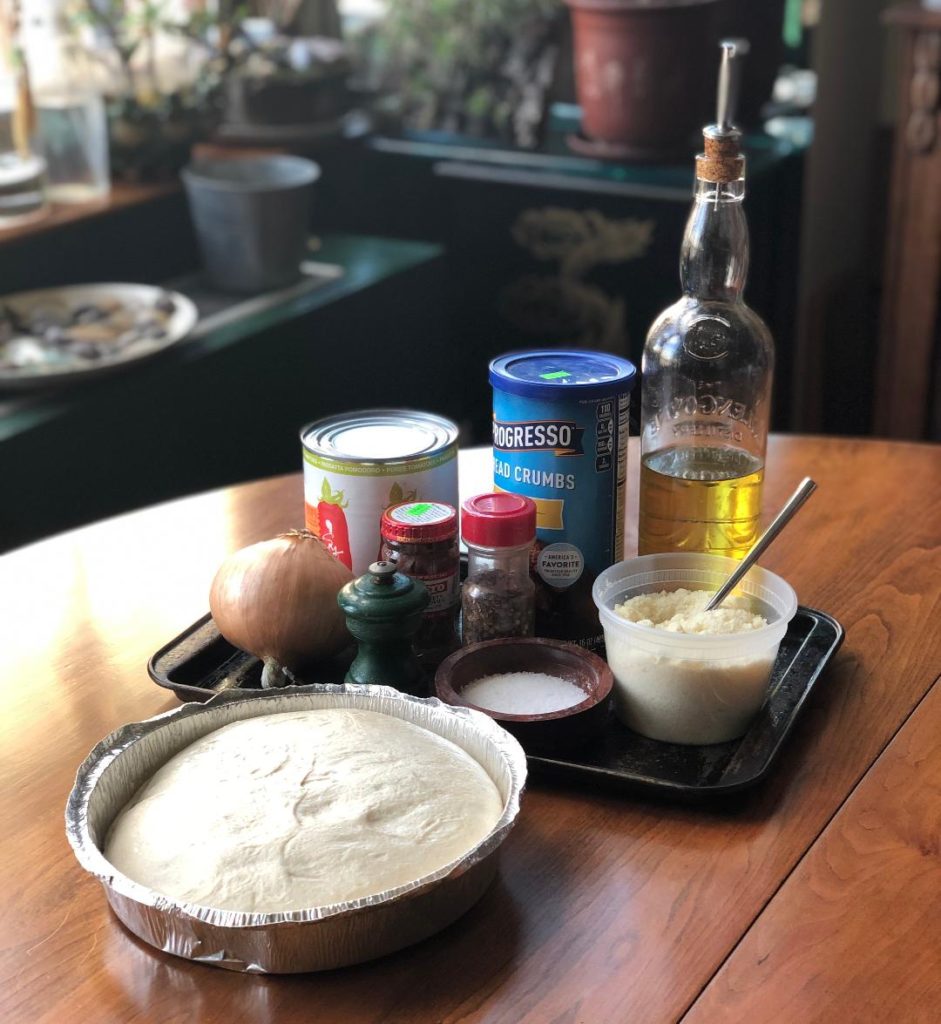 (if you want to make your own dough click here – I get mine in a pizzeria)

Sauté the onion in oil with black and red pepper until it's translucent. Add ½ cup of water and raise heat until it almost evaporates. Add the tomato puree and bring to a simmer. Allow the sauce to cool. When cool add the bread crumbs, cheese, and anchovies. Taste for seasoning. The cheese and anchovies can be salty so you may not need any additional salt.
Pre-heat the oven to 400o. Spread the dough in an oiled 9 by 13 baking sheet. Spread the sauce mixture over the dough in an even layer leaving about ½ inch of the dough exposed around the edges.
Drizzle it with 2 or 3 tablespoons of olive oil and bake for 30 minutes. When it's done sprinkle with oregano.
---
Click here for updated GALLERY