Simple Focaccia
Here's a basic and simple focaccia recipe using just 4 ingredients. The total time spent on it is about half an hour – not counting rising.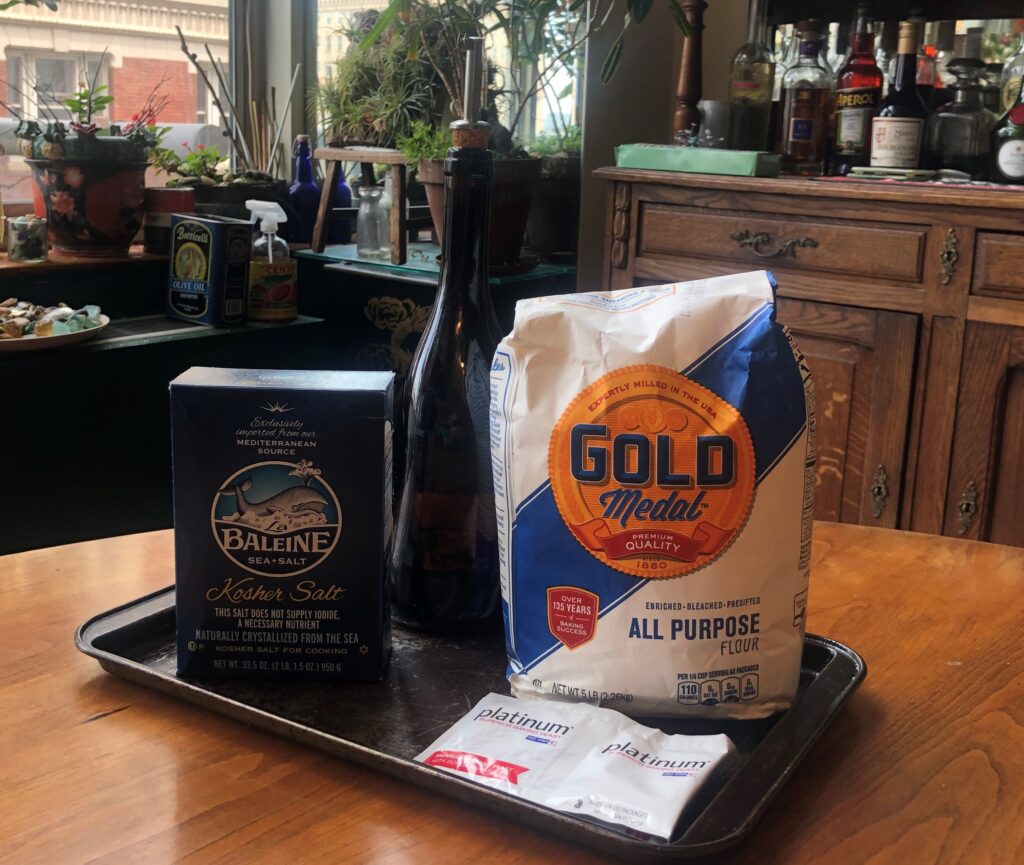 Ingredients:
1. 3 ¼ cups all purpose flour
2. ½ tsp. dry yeast
3. ½ tbs. kosher salt
4. 4 tbs. olive oil divided + more for greasing
1. Mix the first 3 ingredients together in a large bowl. Add the water (about 1 ¾ cups) and stir with a spatula until you have a sticky dough. Put 2 tablespoons of the oil in another bowl. Add the dough and roll it around to coat it with the oil. Cover it tightly with Saran and refrigerate for at least 1 and no more than 2 days.
2. Brush ¼ baking sheet (9"x13") with oil. Put the dough in the pan and spread it with your fingers. Add more oil if it starts to stick. If it doesn't get to the edges of the pan it will when after it rises. Cover the pan with a kitchen towel and place it in a warm place for 30 minutes to 1 hour until it doubles its size. Pat down the dough down to about 1 inch thickness and dimple the entire surface with your fingertips. Sprinkle or brush it with the remaining 2 tablespoons of oil. While you're waiting for it to rise pre-heat the over to 450 degrees.
---
That's basic focaccia but the toppings are up to you and now is the time to add them. Sprinkle it with coarse sea salt and herbs, chopped tomatoes, chives or scallions, sliced pitted olives, sesame seeds and/or onions. (Be creative. If you're feeling artistic you can make a focaccia garden.) Lightly press the toppings into the dimpled dough before you add the olive oil. I often make it plain because I like it for breakfast with butter and preserves.
---
3. Bake it for 20 to 25 minutes rotating the pan once, front to back. Let it cool and then remove it from the pan. It's good while it's still warm and will last another couple of days unrefrigerated if wrapped in Saran. It's thick enough to slice and use for sandwiches.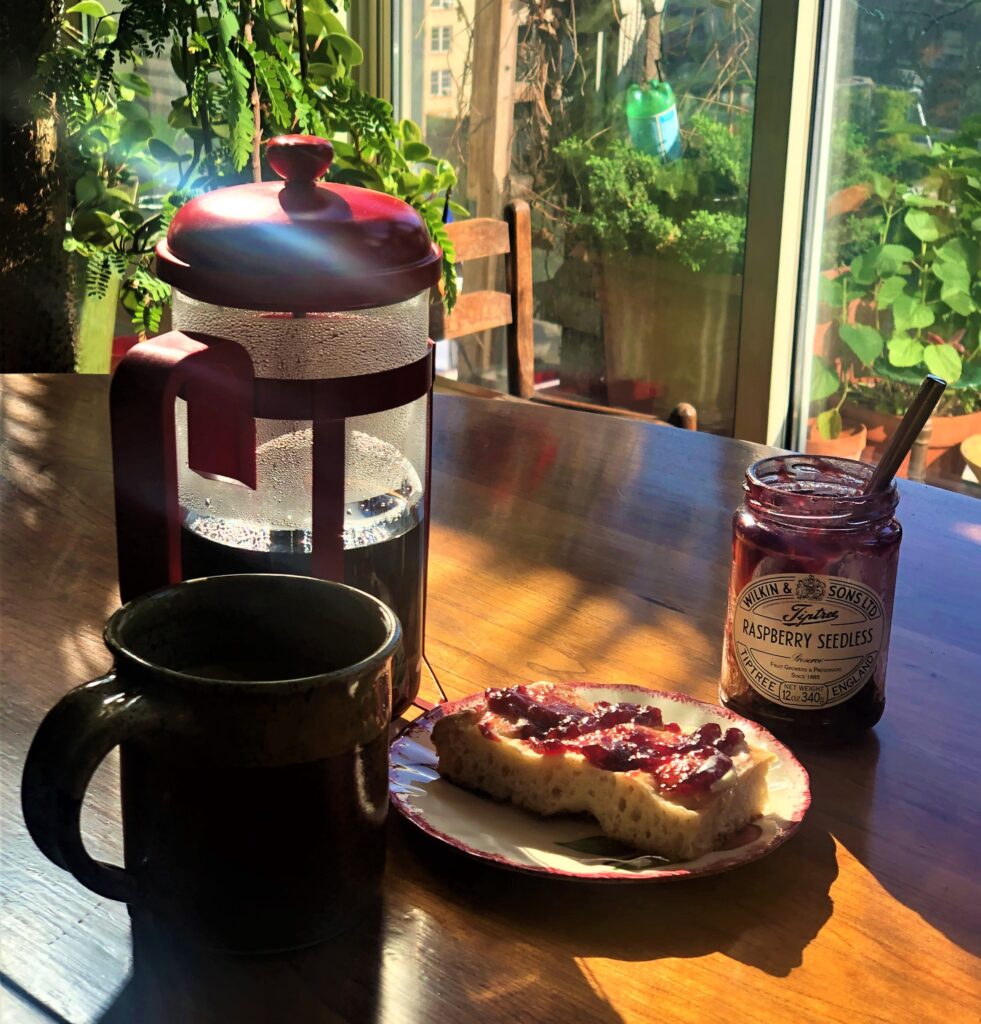 With Butter and Raspberry Preserves
Click here for updated GALLERY III
Portfolio and Yelp