Persimmons
Persimmons are an underutilized fruit. People see them in the market and are mystified. You can't eat them like an apple or peel them like a banana so what do you do with them?
---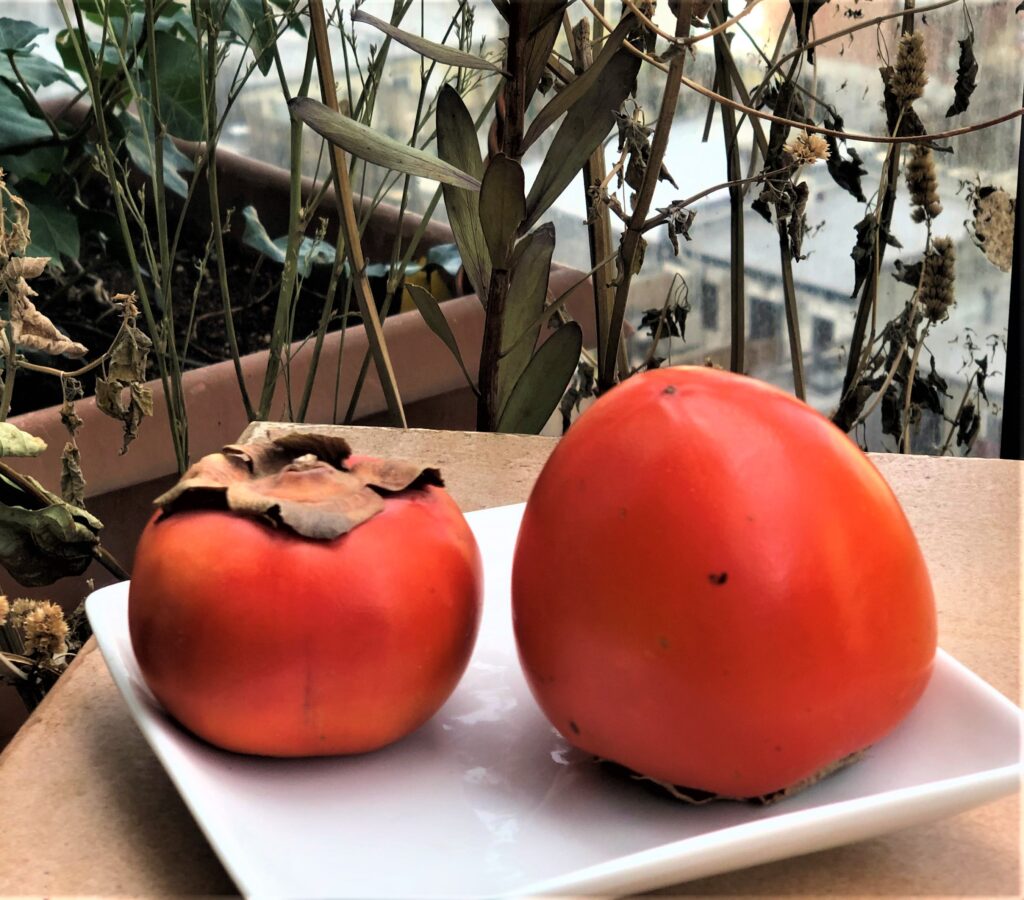 Fuyu and Hachiya persimmons
There are two types usually available, the Fuyu and the Hachiya. The Fuyu can be sliced and eaten as is, but the Hachiya needs to be soft and ripe or it's much too astringent. Don't buy Hachiya unless they're very soft.  And make sure you have a napkin handy.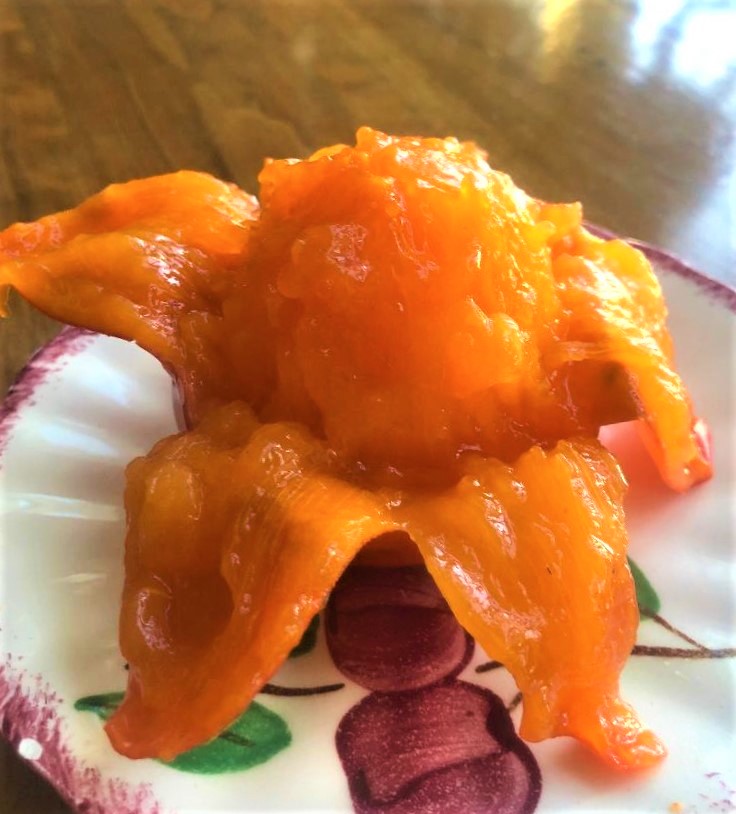 Hachiya Persimmons – a little sloppy but good.
---
Broiled Fuyu Persimmons
Fuyus are good raw but this is a pretty simple recipe and when served it appears to be something special and elegant.
Ingredients:
3 tbsp. Bourbon
3 tbsp. honey
3 Fuyu persimmons
1/4 cup chopped walnuts
3 tbsp. soft goat cheese
Turn on the broiler and mix together the Bourbon and honey in a small bowl.
Cut off the top, stem portion of the persimmon. Then cut the fruit into half inch slices. You may only get two slices. Put the sliced persimmons in a lightly oiled pan or oven proof dish and spoon half of the Bourbon-honey mix over them. Put them under the broiler on a middle rack. After 6 or 7 minutes, spoon the rest of the mix over them and broil for another 4 or 5 minutes.

Watch closely so the honey doesn't char. If it does, just lift the char off the slices with a spoon. Remove from the oven and let cool a bit. Sprinkle the top with the walnuts, add a teaspoon of the goat cheese to each and serve at room temperature or cold.
Click here for updated GALLERY
Portfolio and Yelp