Coquito
Coquito is similar to eggnog but without the egg, it's a Puerto Rican holiday drink that tastes like coconut candy. Family recipes vary a bit but this one is pretty standard. If you want to serve it to kids, replace the rum with whole milk and add some non-alcoholic rum extract.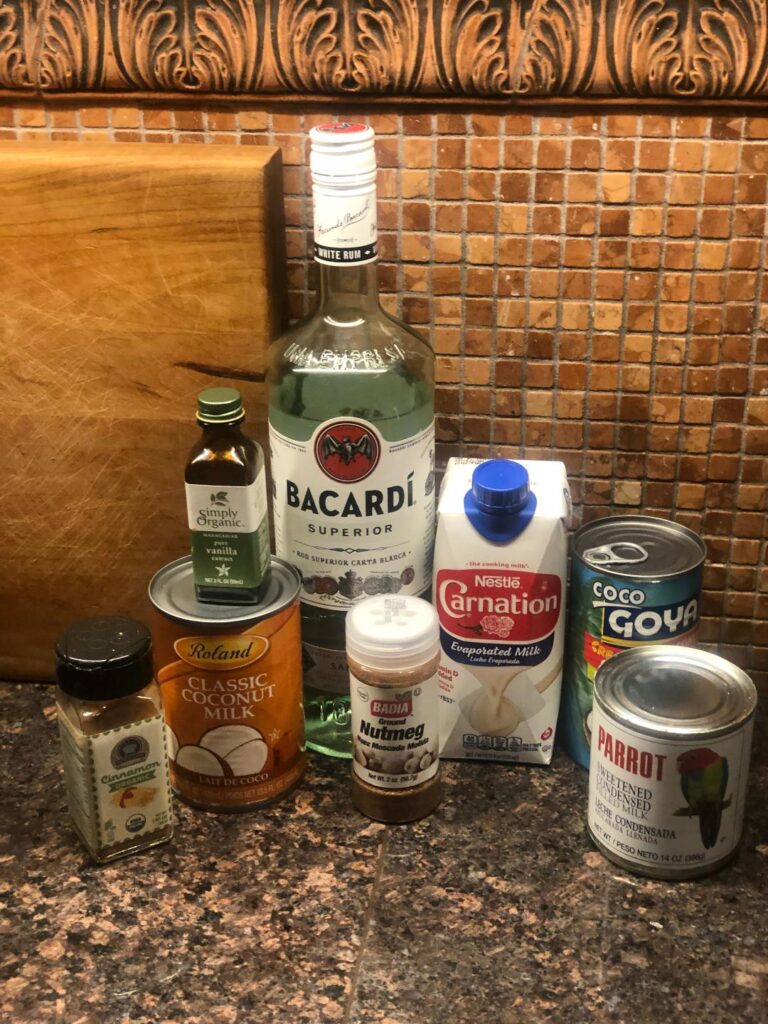 Ingredients:
1 can cream of coconut (15 ounce)
1 can evaporated milk (12 ounce)
1 can of coconut milk (13 ½ ounce)
1 can sweetened condensed milk (14 ounce)
2 teaspoons vanilla
½ tsp. cinnamon
½ teaspoon grated nutmeg
2 cups white rum
Grated nutmeg for an optional garnish
Pour the cream of coconut, evaporated milk, coconut milk, sweetened condensed milk, vanilla, cinnamon and nutmeg in a large saucepan. Heat on medium and stir until it well blended and starts to simmer. Remove from heat, and let it sit for 30 minutes.
---
Add in the rum and chill. Serve cold or on the rocks with a sprinkle of nutmeg.
Click here for updated GALLERY
Portfolio and Yelp