Cranberry Lemon Bars
Too late for Thanksgiving but in time for Christmas and Hanukkah. Cranberry Lemon Bars have a sweet-tart topping on a butter cookie base. I got this in the New York Times.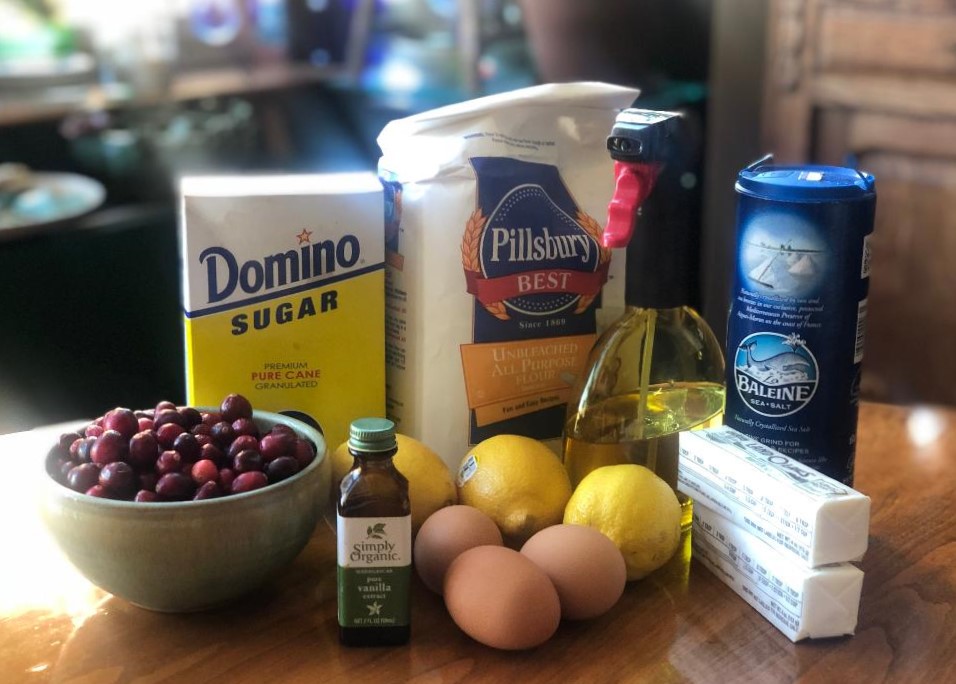 Cranberry and Lemon Topping –
12 oz. fresh or frozen cranberries
1 ¾ cups granulated sugar
2 large lemons
¼ cup all-purpose flour
3 large room temperature eggs
Confectioners' sugar
The Crust –
Cooking spray
1 ½ cups all-purpose flour
1/3 cup granulated sugar
1 tsp. fine salt
1 tsp. vanilla extract
1 ½ sticks unsalted butter, melted and cooled
9 by 13 inch pan, lined with foil and coated with cooking spray
---
Cranberry Topping
Combine the cranberries, ¾ cup of sugar, and 3 tablespoons of water, and the zest of 2 lemons in a small pot. Bring it to a boil, stir and cook for about 10 minutes until the berries burst.
The Crust (heat oven to 350o)
Mix the flour, sugar, and salt in a bowl. Stir in the vanilla and butter. Mix until dough forms. Press the dough into the pan in an even layer. Bake 18 – 20 minutes or until brown around the edges.
Lemon Topping
While the crust is baking squeeze the zested lemons for ½ cup of juice. Squeeze another lemon if needed. Mix the ¼ cup of flour, 1 cup of sugar, and the beaten eggs until incorporated. Add the lemon juice and mix until smooth.
---
Assembly
After the crust has cooled for a few minutes spread the cranberry topping over it. Then slowly pour the lemon topping on the cranberry.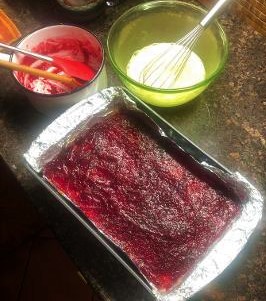 Return the pan to the oven and bake for 20 minutes or until the topping is set. Let it cool and then refrigerate for at least 2 hours. Use the foil to lift it out of the pan. Cut into bars and sprinkle top with confectioners' sugar.

Click here for updated GALLERY
Portfolio and Yelp