Caesar Salad
This is a traditional Caesar Salad recipe. It contains raw eggs and anchovies. Caesar Salad was invented in Mexico by Caesar Cardini, an Italian immigrant who lived in San Diego but operated a restaurant in Tijuana where he could serve alcohol during Prohibition.
Ingredients:
½ cup extra virgin olive oil
1 cup day old Italian bread, crust trimmed, and cut into 1-inch pieces
Salt & black pepper
1 clove garlic, halved
2 large eggs
2 dashes Worcestershire sauce
4 minced anchovies (or more)
2 tbsp. freshly squeezed lemon juice
1 large head romaine lettuce, washed, dried and torn into pieces
½ cup grated Parmesan
Put 2 tablespoons of the oil in a pan large enough to hold the bread in a single layer and turn heat to medium-high. When it's hot, add the bread, salt and pepper. Toss and brown lightly. Remove and set aside.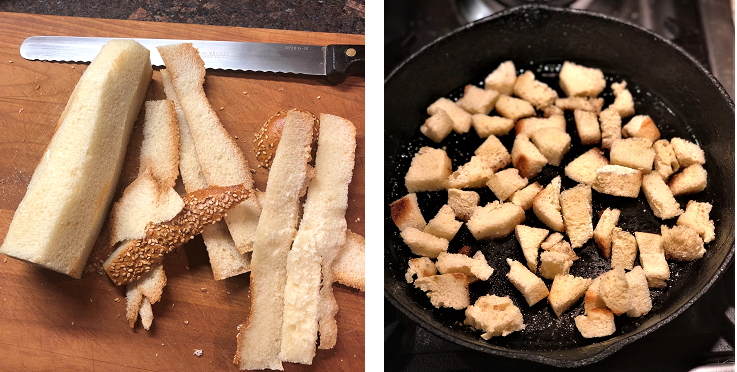 ---
Rub the inside of a salad bowl with the garlic clove and discard it.
Beat the eggs and pour into the salad bowl. Slowly add the lemon juice and 6 tablespoons oil, constantly beating. Stir in anchovies and Worcestershire.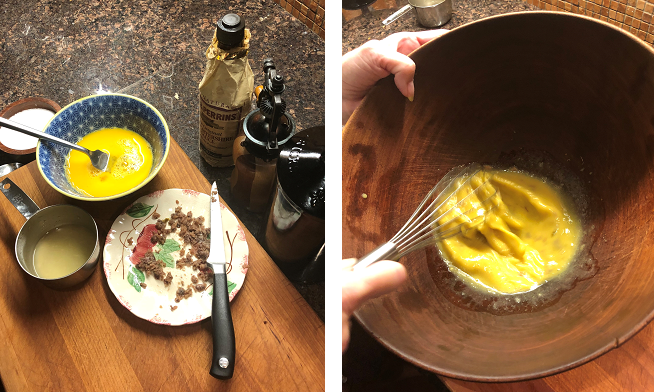 Taste for seasoning. Keep in mind that the anchovies and cheese are salty but add lots of pepper. Toss to coat the lettuce. Add the Parmesan and croutons, toss again and serve.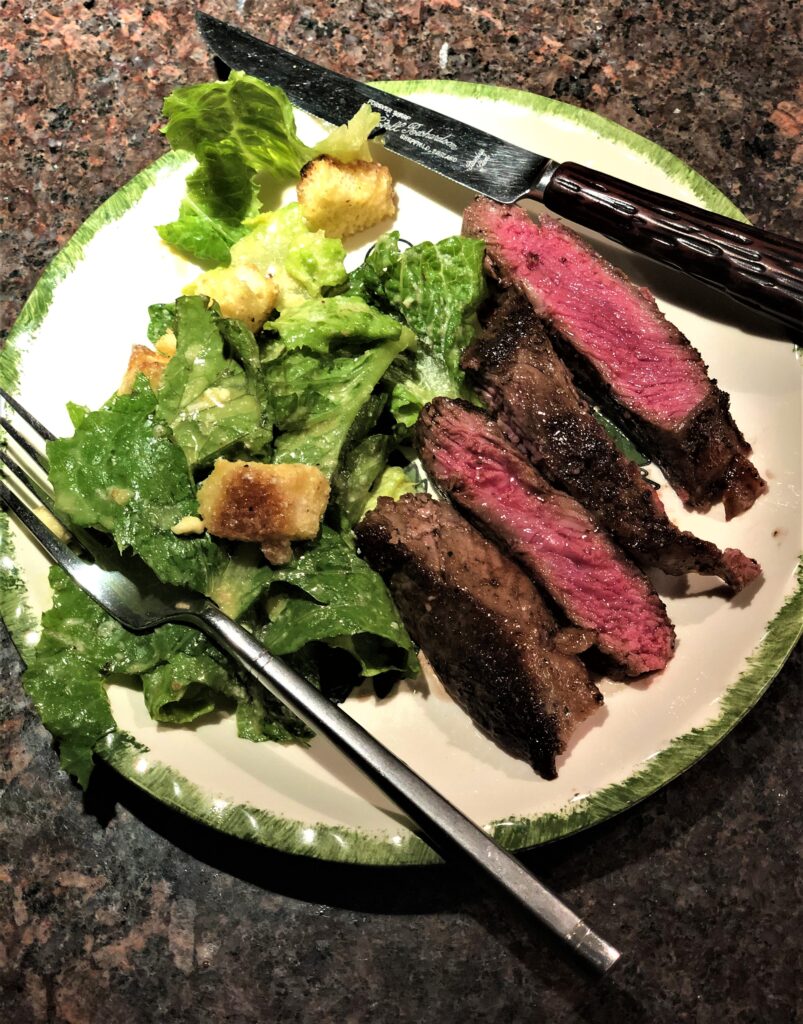 Click here for updated GALLERY
Portfolio and Yelp