Pomegranates
A friend unexpectedly stopped by for dinner. I took him shopping with me to get something to cook when he noticed pomegranates at the grocery store. He mentioned that he'd seen them before but never tried one.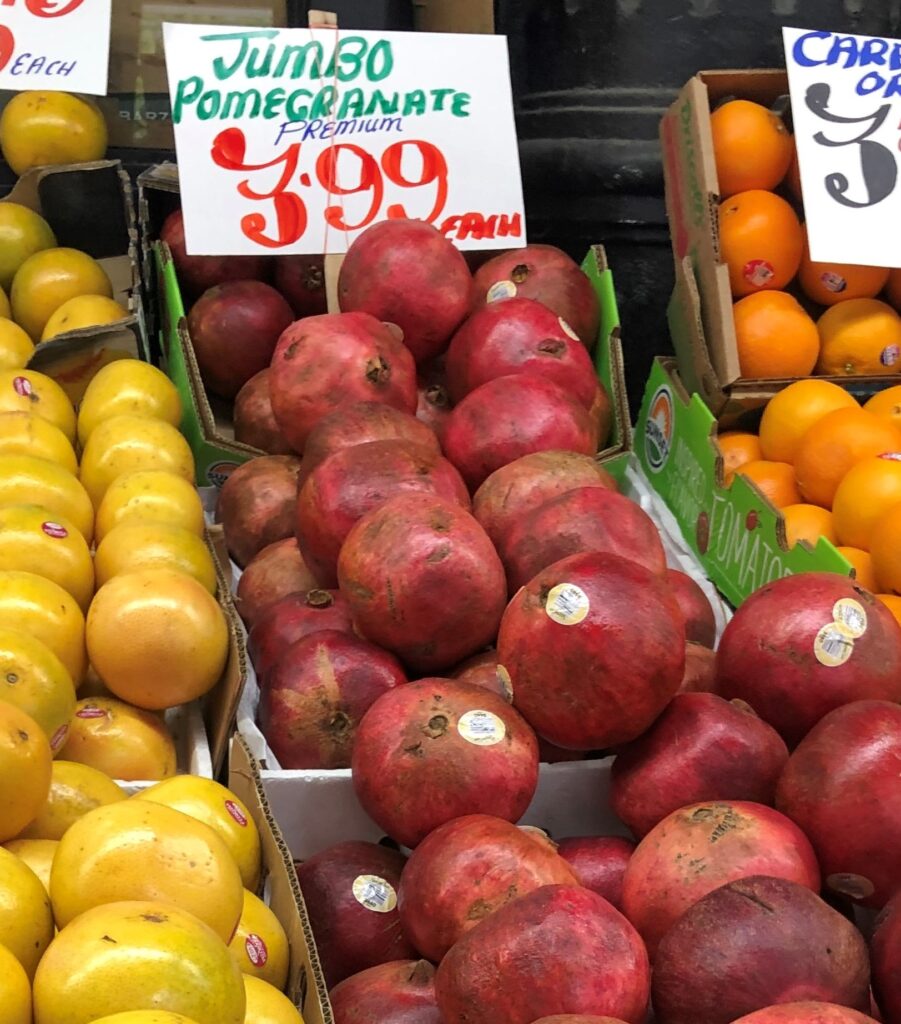 I said, "What? How could you live in New York and never have had a pomegranate? Let's get a couple and I'll show you how good they are."
---
How to cut and remove the seeds –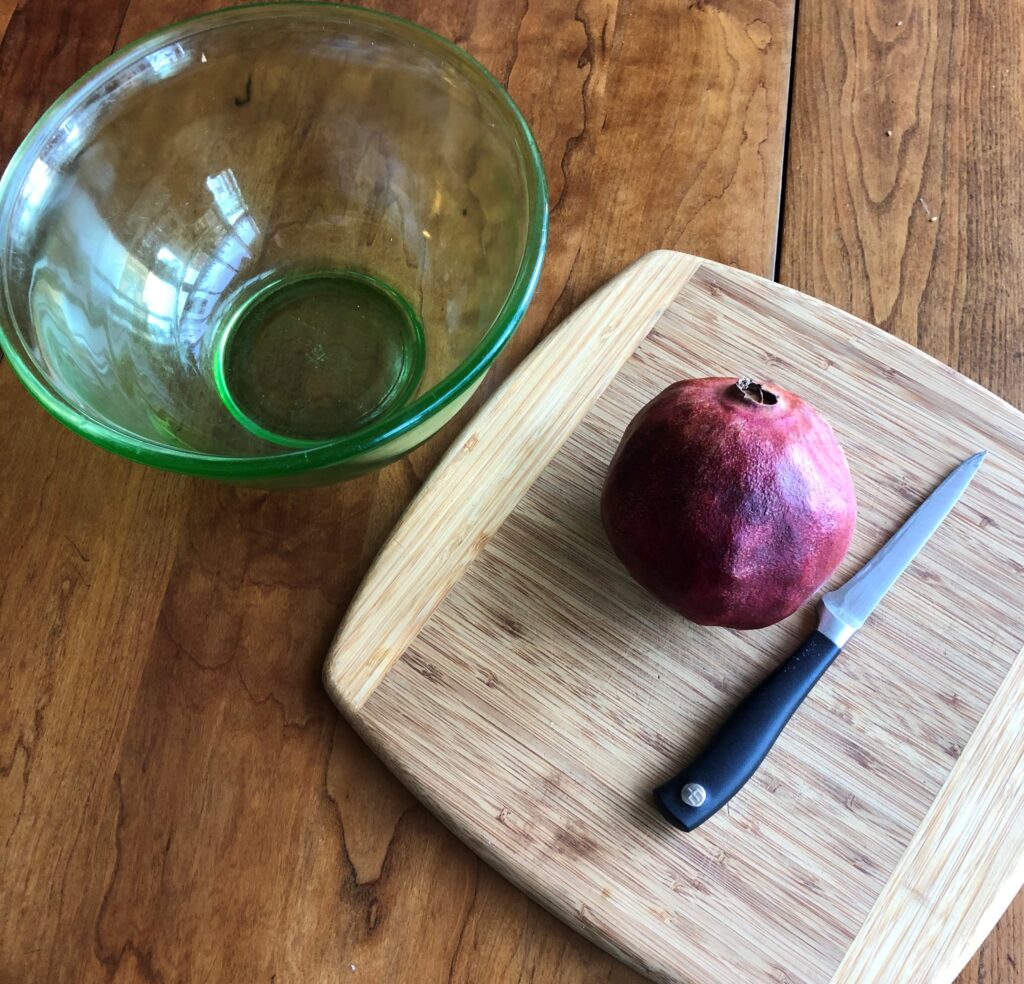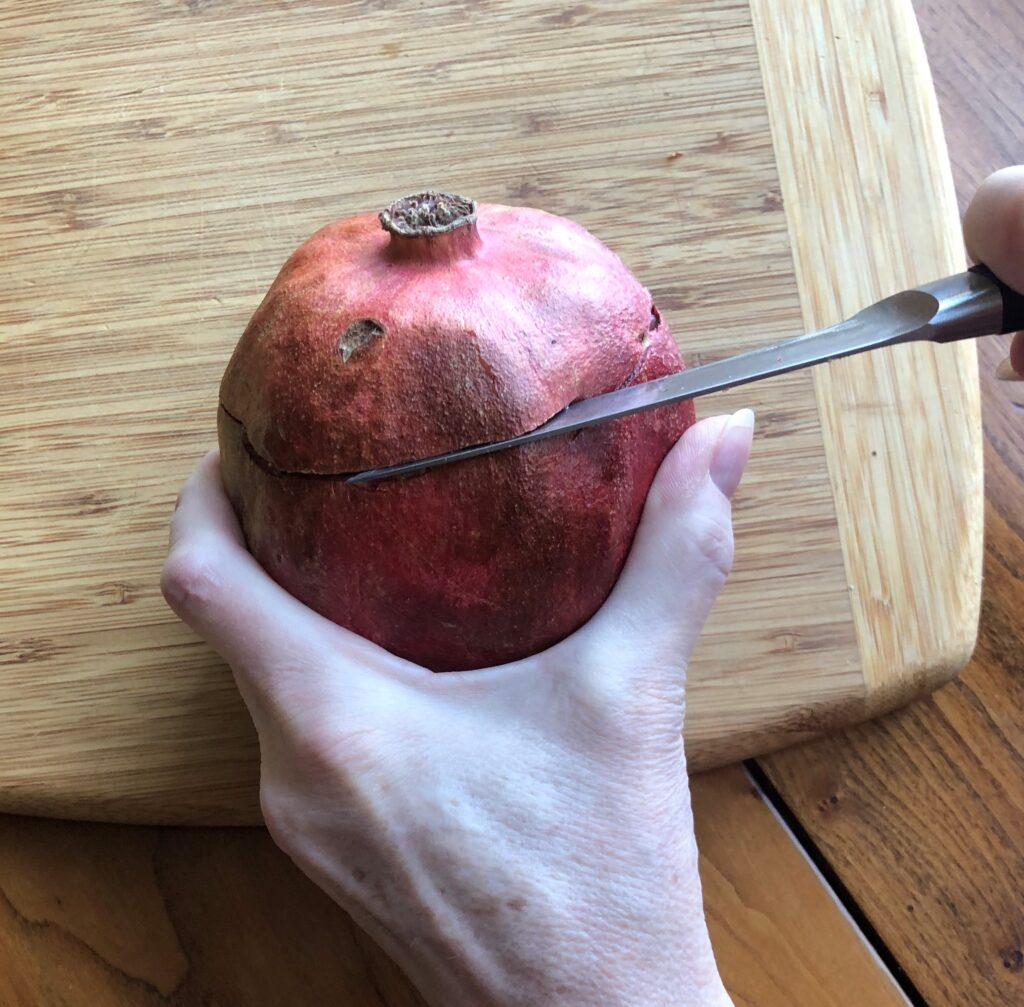 Cut the skin around the top and remove it.
---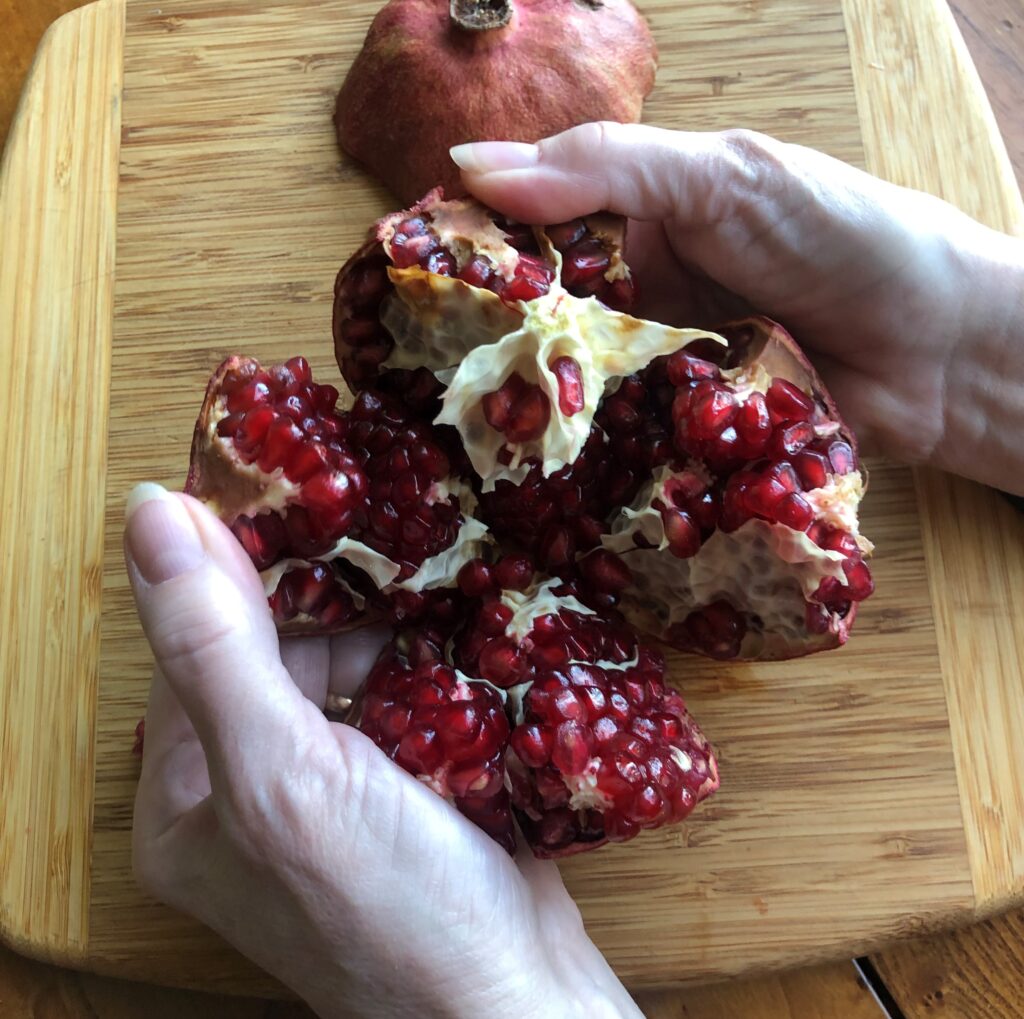 Make 5 shallow cuts along the sides and pull apart into sections.
---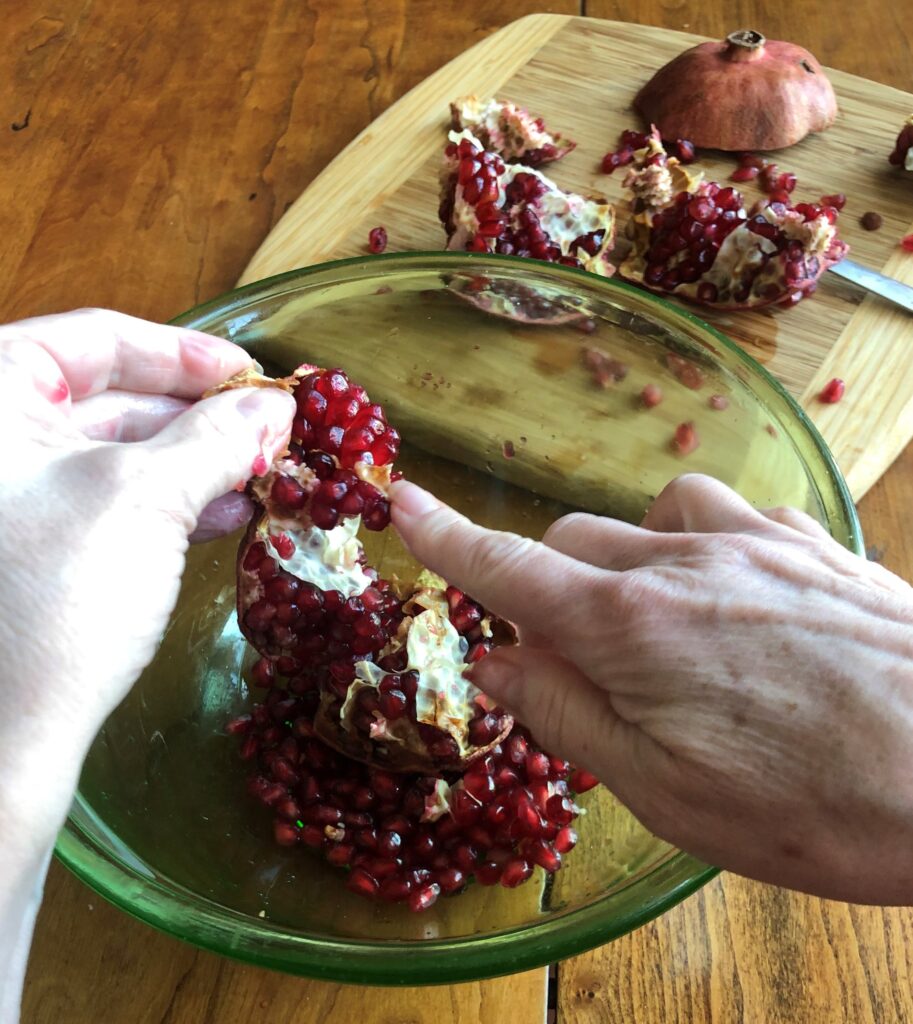 Break up the seeds into a bowl.
---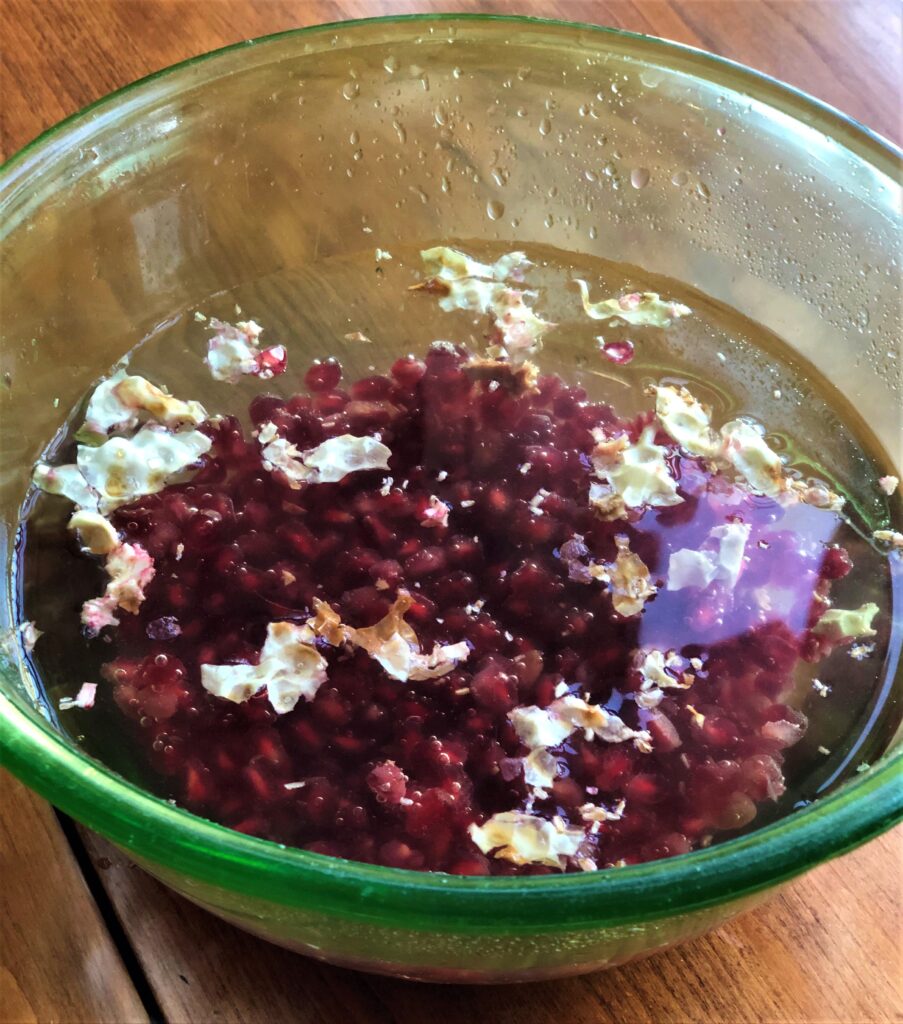 Fill the bowl with water so the membrane floats and can be removed.
---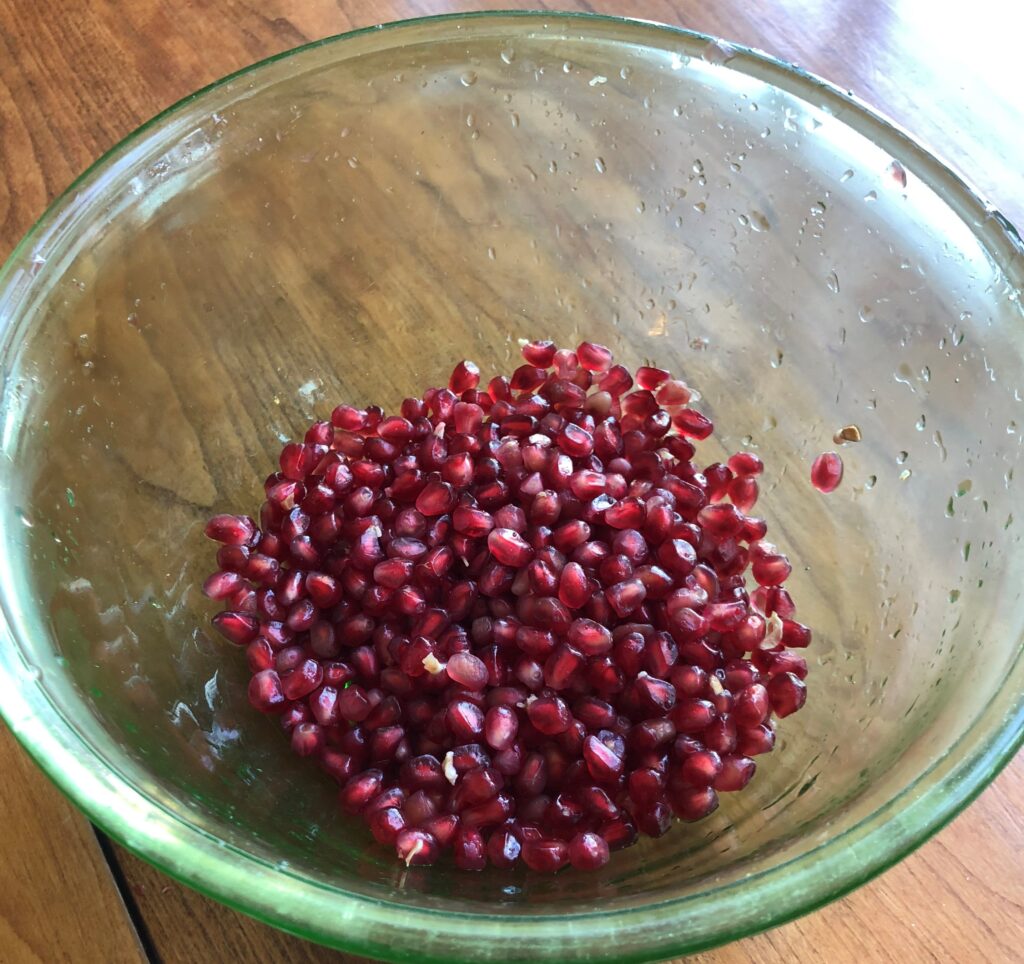 Ready to eat.
---
Pomegranate Juice –
On the street in Vietri sul Mare on the Amalfi Coast.
---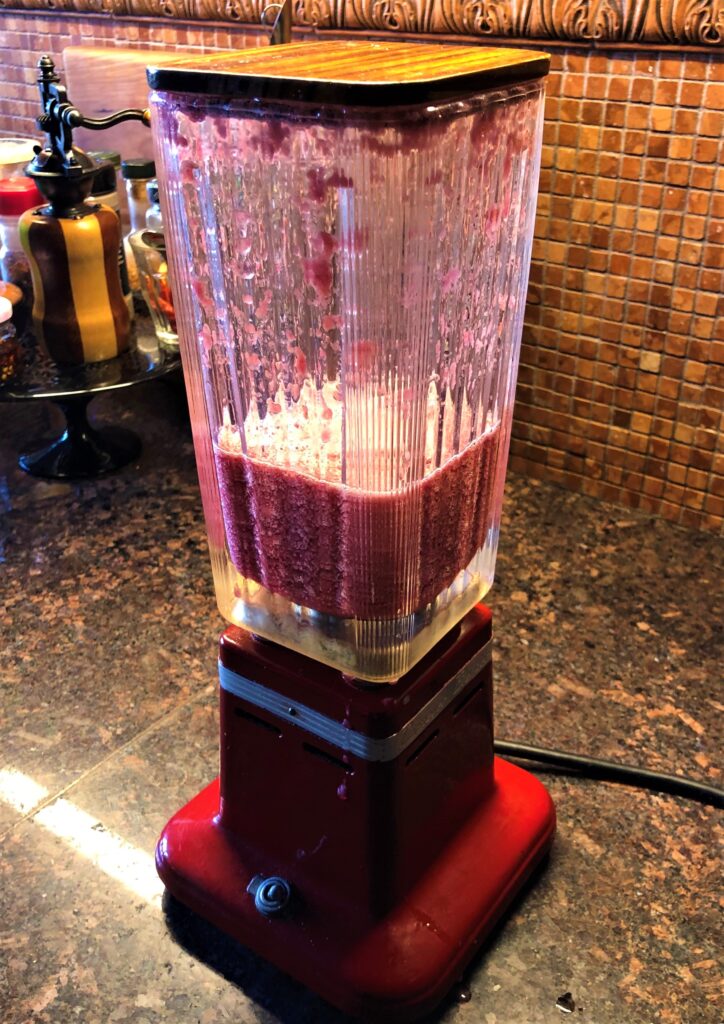 Put the seeds in a blender with 2 or 3 tablespoons of water and blend for a few minutes.
---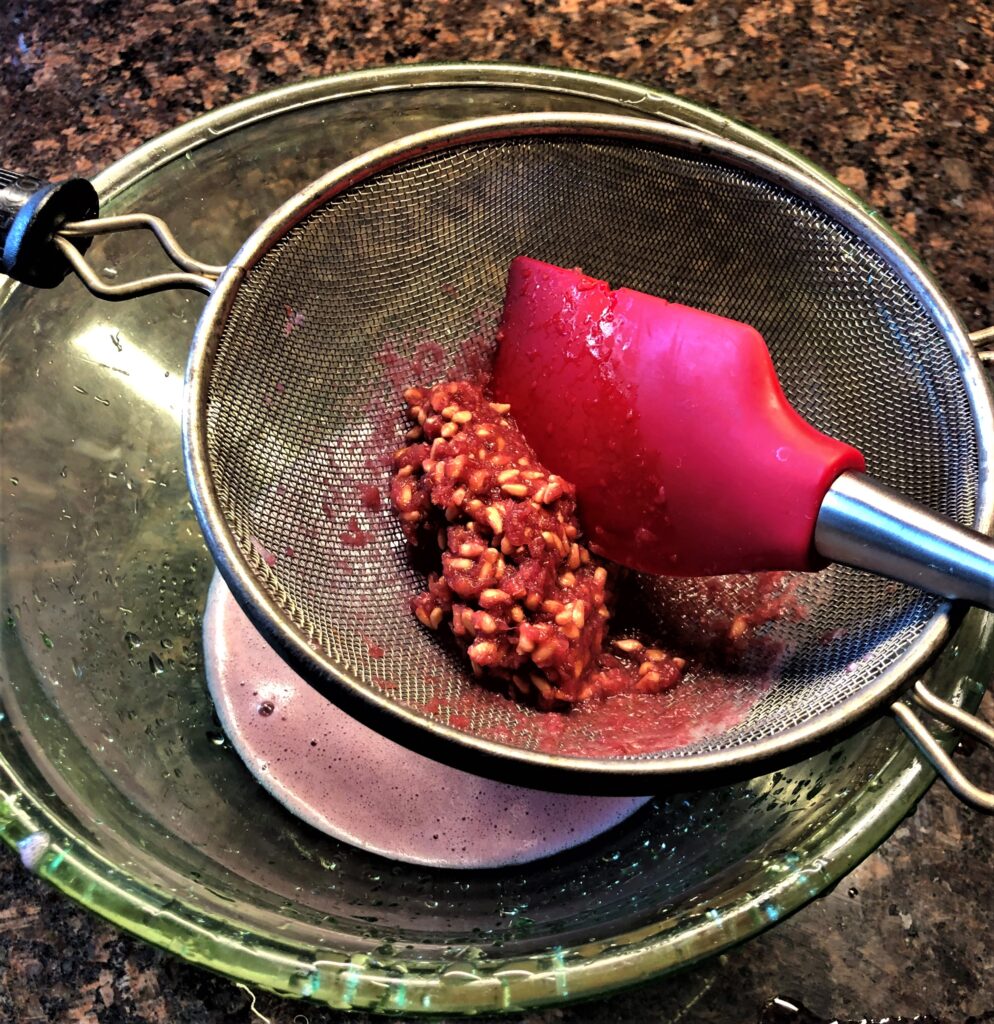 Strain the mixture, squeezing the seeds in a sieve.
---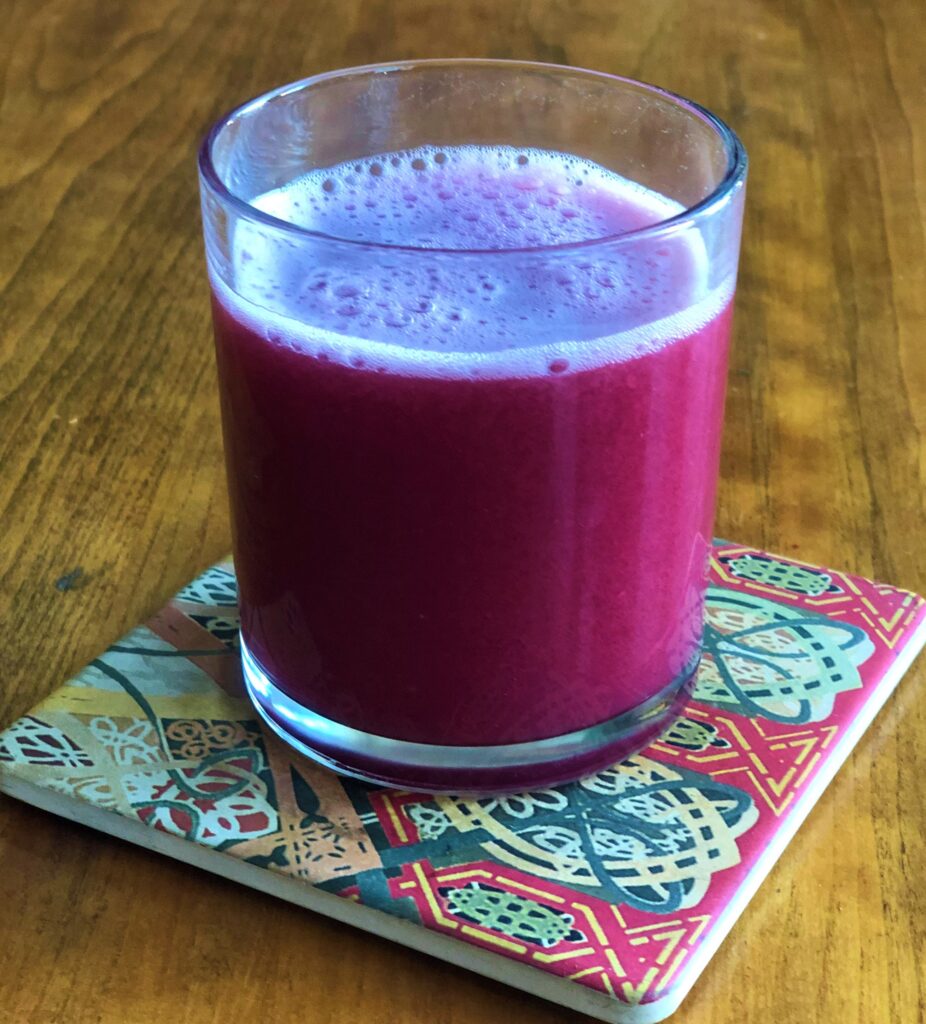 Ready to drink.
---
Pomegranate Liqueur –

After we'd made my Aunt Lena's Coffee Sport and it turned out so well, Bridget and I got adventurous and decided to try making pomegranate liqueur. I went to the nearest Korean grocer. In NY, Korean grocer means general merchandise and very fresh and varied fruit and vegetables. I picked out 12 pomegranates and went to the cashier. As I started to unload them from the basket to the counter, a couple got on line behind me.
When they saw what I was buying the woman asked, "What could you possibly do with all of those pomegranates?"
Her husband looked embarrassed and so did she. "I apologize. Those words just fell out of my mouth."
"There's no need to apologize. And since you asked, my wife and I make some old Italian cordial recipes and this is for one we one we made up."
The cashier who knew I shopped there regularly said, "These are very expensive. And you're buying so many."
"Maybe but that will turn into a bottle of something that will be worth it."
The woman who apologized asked, "Why can't you just use bottled pomegranate juice?"
Maybe I looked a little indignant when I said, "Bottled juice just won't be a good as fresh. We squeeze the juice, strain, then simmer it until it's thickened a bit. Then we mix it with simple syrup and grain alcohol, and it's done. That's it, a simple cordial and ready to drink."
---
The Myth of Persephone
---
Click here for updated GALLERY
Portfolio and Yelp