Bananas Foster
This is an old desert recipe that's not too common in most restaurants today but still very popular in New Orleans, especially Brennan's where it was invented. It's prepared and served table-side and the flaming presentation is impressive. Be careful when you light it – use a long reach lighter or wooden match.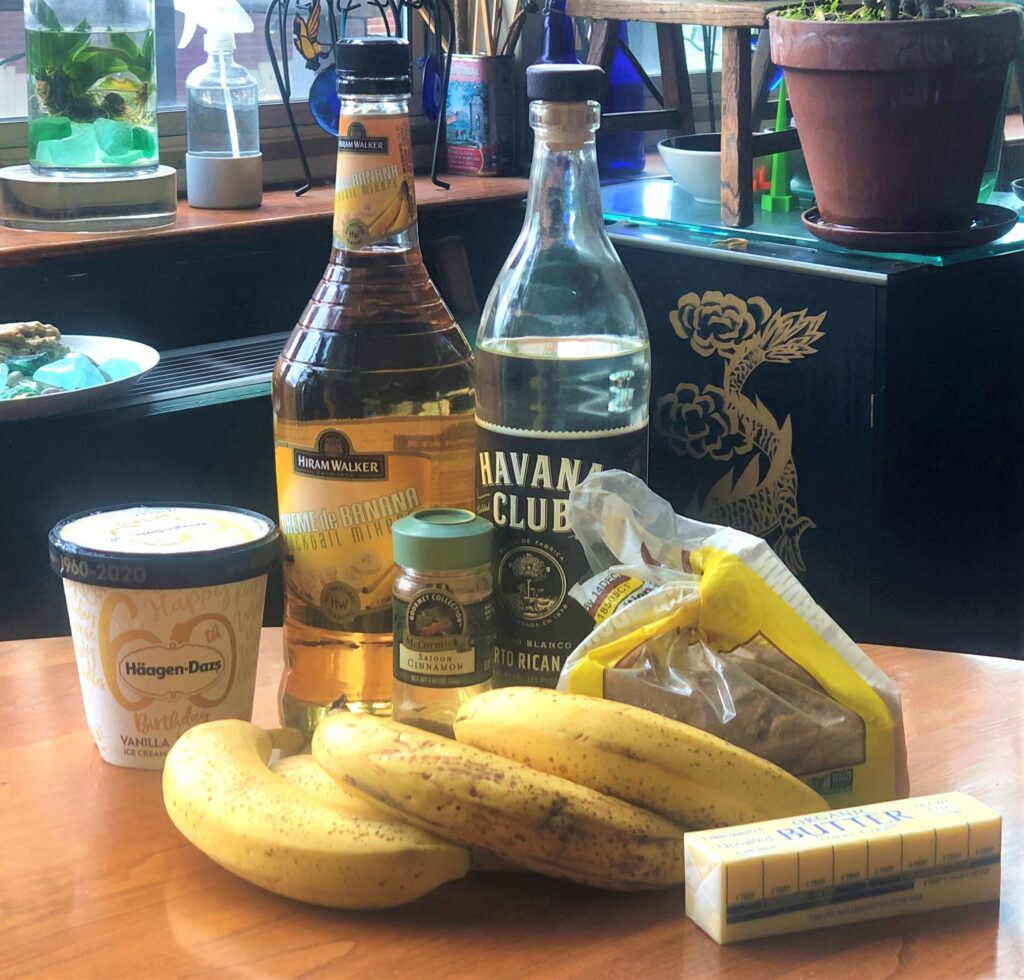 Ingredients (1 banana per serving):
1 tbsp. butter
2 tsp. brown sugar
1 banana cut lengthwise and in half
A sprinkle of cinnamon
1 tsp. banana liqueur
1 oz. light rum
1 scoops of vanilla ice cream
Melt and mix the butter and sugar in a pan on medium heat. Brown the banana pieces lightly on both sides, sprinkle with cinnamon and remove for the pan to a dish with the ice cream. Pour the banana liqueur and rum to the pan and carefully light it. Spoon the sauce over the bananas and ice cream and serve it while it's hot.
---
Banana Rum Old Fashioned
If you'd like something else to do with your Banana Liqueur, try this variation on an Old Fashion. I got this a recipe in Food & Wine magazine.

Ingredients:
1 oz. Bourbon
1 oz. white rum
1/2 oz. banana liqueur
2 dashes Angostura Bitters
Orange peel garnish
Put all of ingredients except the orange peel in a mixing glass and stir with ice. Strain into a rocks glass over fresh ice and garnish with the orange peel.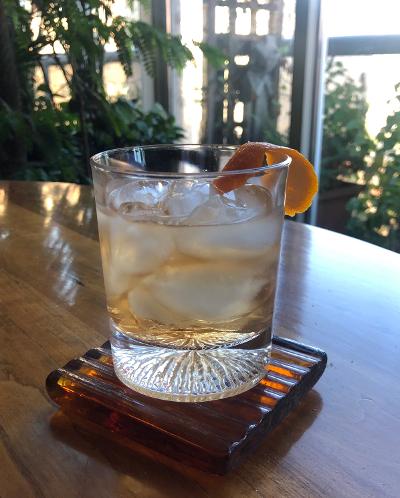 Click here for updated GALLERY
Portfolio and Yelp