Melissa Clark's Eggs in Purgatory
It looks like Eggs in Purgatory is finally going main-stream. Melissa Clark, one of my favorite NYT food writers, just did an article and recipe . Growing up, it was a standard Monday lunch. My mother never made sauce specifically for Eggs in Purgatory like Melissa. She would use leftover Sunday gravy.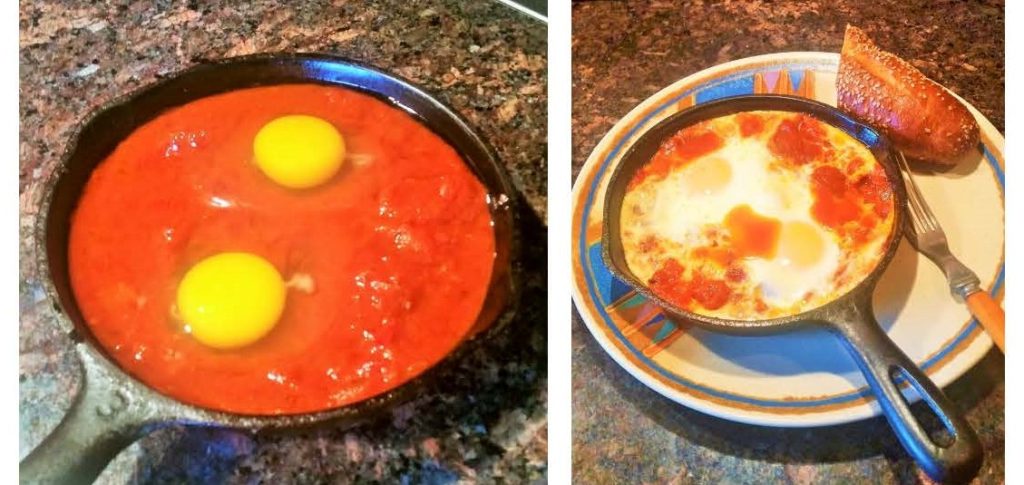 Melissa's sauce recipe isn't too far off, except for the anchovies, which might be an interesting addition. The idea of butter in tomato sauce would have been out of the question for my mother.
Aside from this popping up in the Times, about 2 years back I found myself in a trendy restaurant in Williamsburg called Fabbrica. They had 'Pugatorio' on the menu. I ordered it and it was standard Eggs in Purgatory, very good too.
Purgatorio at Frabbrica
---
Click here for updated GALLERY II
Writing Site  and  Yelp