Farro – Sweet or Savory
Farro is an ancient wheat. It's been around for so long in the Mediterranean and Middle East I'm surprised that I only came across it for the first time just a few years ago.  Some more farro information here.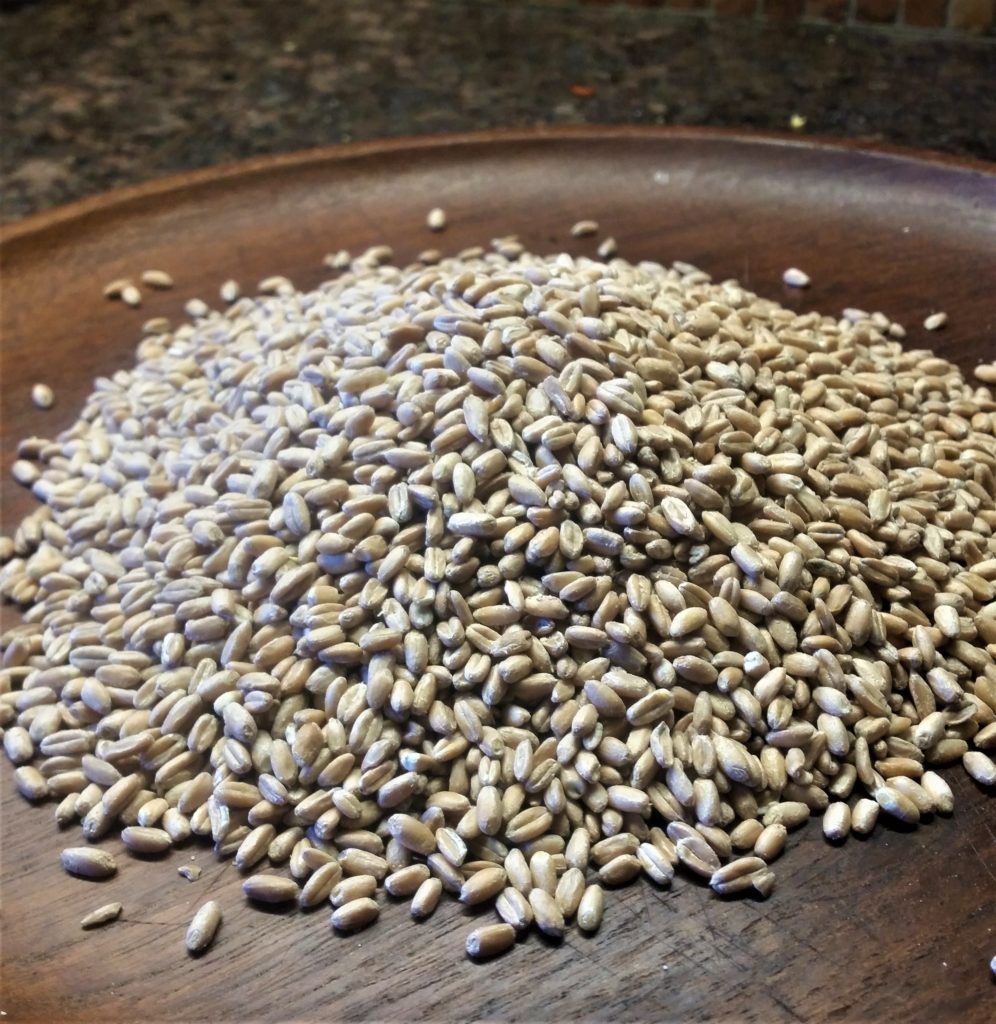 ---
Farro Porridge and Farro Breakfast Bowl
– same ingredients for both but a different preparation –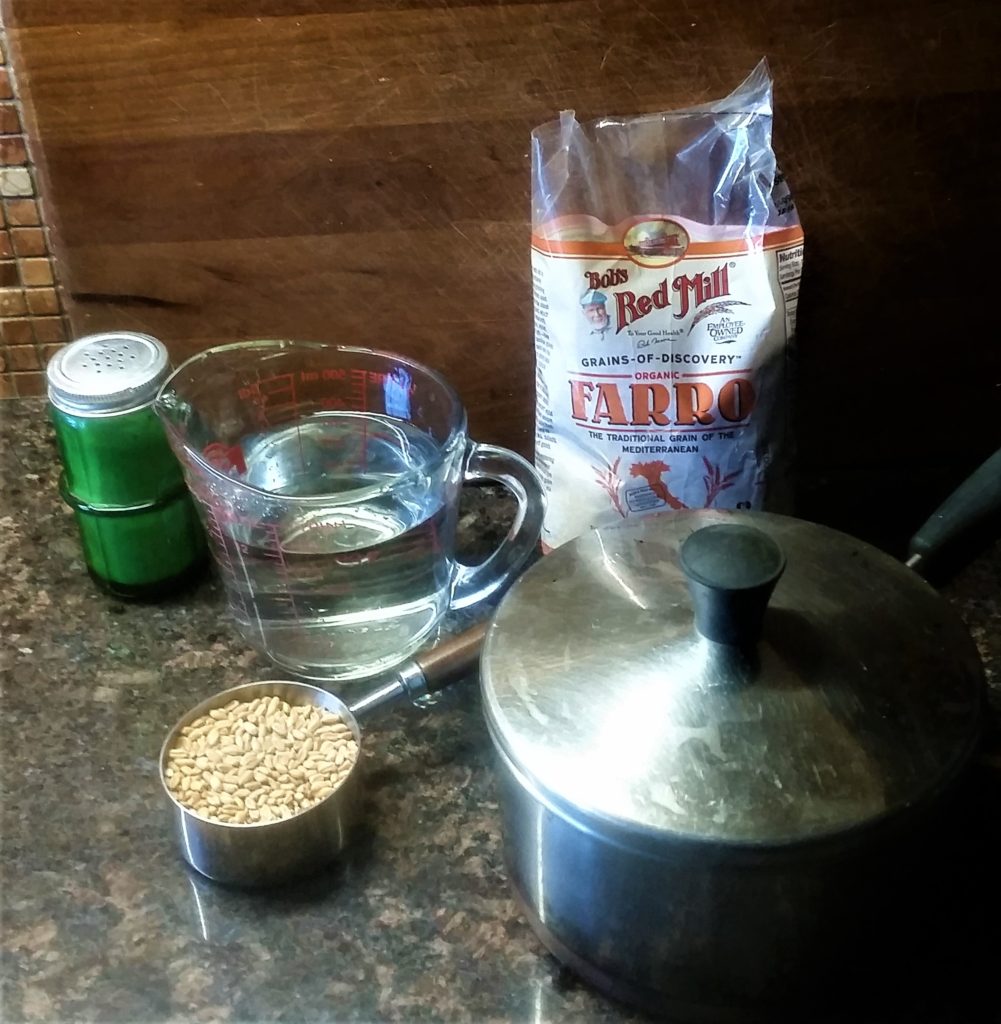 Ingredients:
½ cup farro

1 ¾ cups water

Pinch of salt

¼ cup milk

---
Farro Porridge
Put the farro in a blender or food processor and process until it's ground but some small pieces remain. It's fairly hard grain so this will take a few minutes.
Bring the water and salt to a boil and pour in the ground farro while stirring. Lower the heat and cook while stirring often for about 15 minutes until it's thickened. Stir in the milk and any dried fruit or nuts if you're using them. Stir for another 5 minutes and serve.
---
 Farro Breakfast Bowl
Add farro and water to a small sauce pan and bring to a boil over medium heat. When it starts to boil cover it and lower the heat. Simmer for about 25 minutes, until most of the water has been absorbed and the farro becomes soft. Stir in the milk and any dried fruit or nuts if you're using them. Raise the heat and simmer another 10 minutes uncovered and serve.
---
– toppings and sweeteners for both –
Topping for Breakfast Farro – Currents, raisins, chopped dried apricots, chopped nuts – add during the last 5 or 10 minutes of cooking.
Sweeten with your choice of honey, molasses, maple syrup or brown sugar.
---
Savory Farro
Ingredients:
1 & 1/2 cups farro

4 cups water, stock or a mixture of both

1/2 tsp. salt

1 tbsp.  olive oil
Put the farro and liquid in a pot with salt and bring it to a boil. Reduce heat, cover and simmer for 25-30 minutes. It should be soft but chewy. Drain any cooking liquid that's left. Place the cooked farro in a serving dish and sprinkle with olive oil and serve as you would rice.
---
Click here for updated GALLERY II
Writing Site  and  Yelp