Calabrese Pasta
My Salernitano grandmother used to make this for my Calabrese grandfather. I don't really know if this was something that was common in Calabria or simply a dish that he liked. When my mother made it, she said we were having Calabrese pasta and that's what I still call it.
I list precise measurments for ingredients but it's not written in stone. If you like olives, add more. If you don't like capers, use less. You get the idea.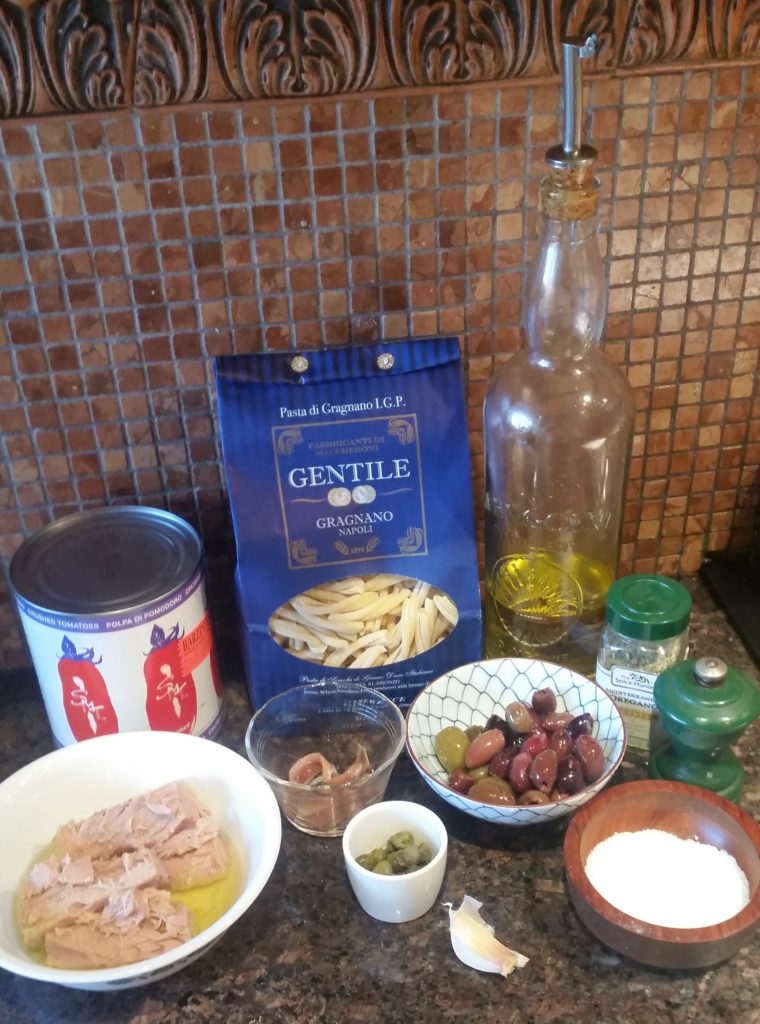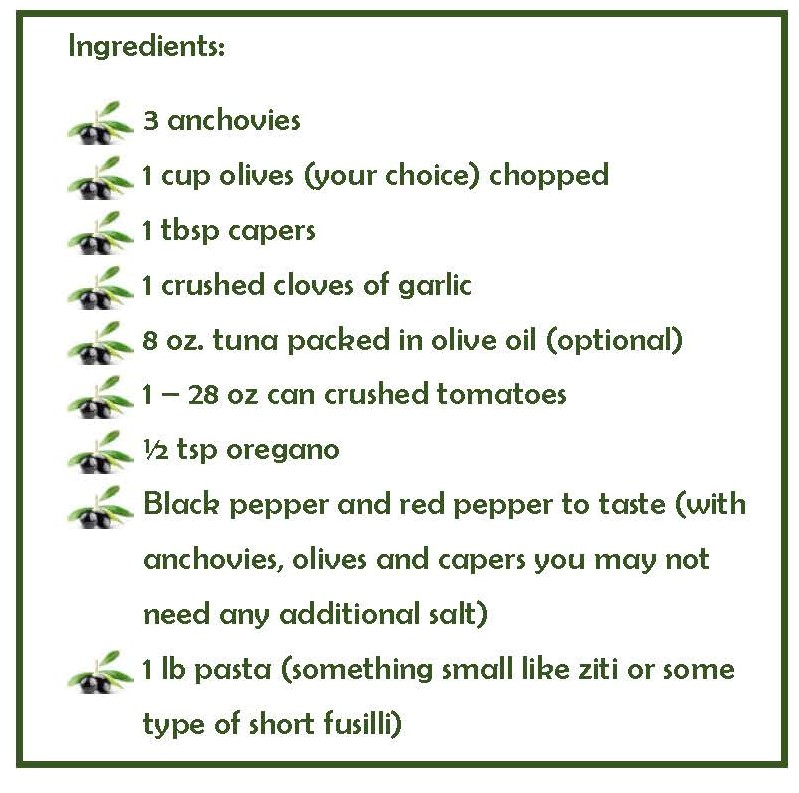 This is a very quick sauce so put up the pasta water before you start anything else.
Lightly sauté the anchovies, olives, capers and garlic in olive oil.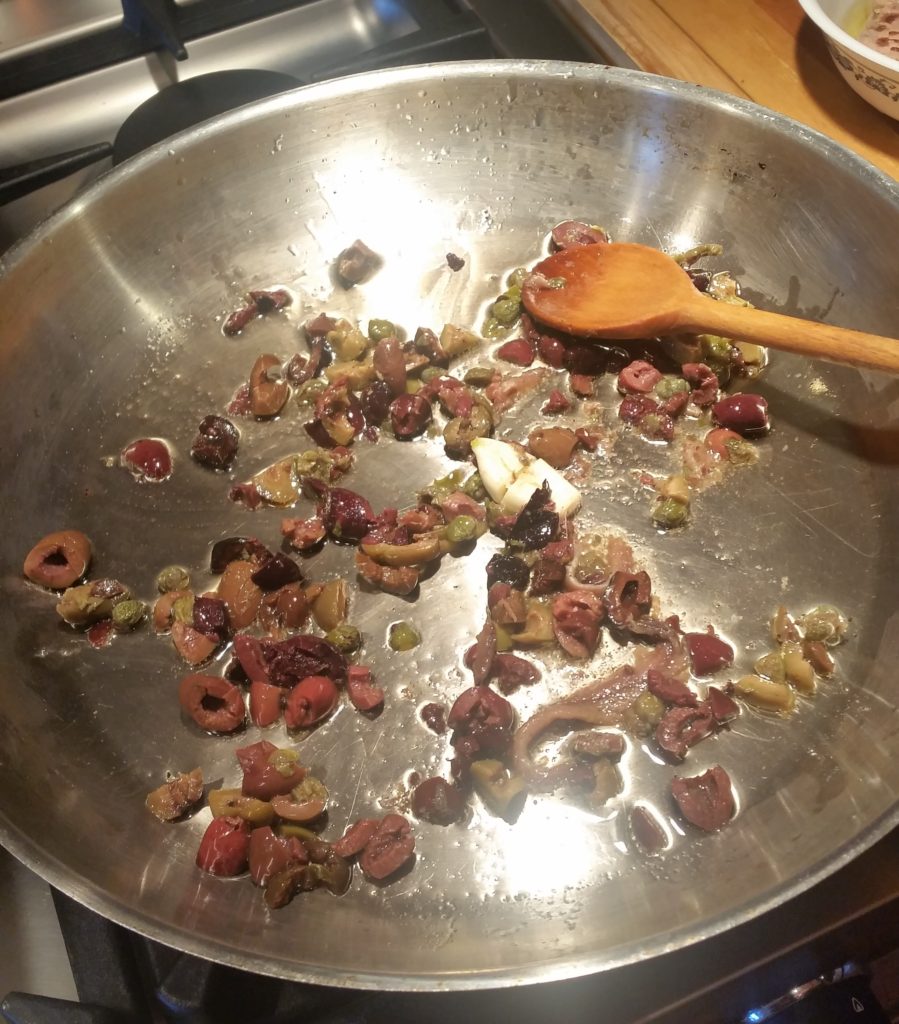 ---
When the anchovies dissolve and the garlic begins to turn golden, add the tuna, tomatoes, pepper and oregano. Taste for seasoning and let it simmer for no more than 8-10 minutes to keep a fresh taste.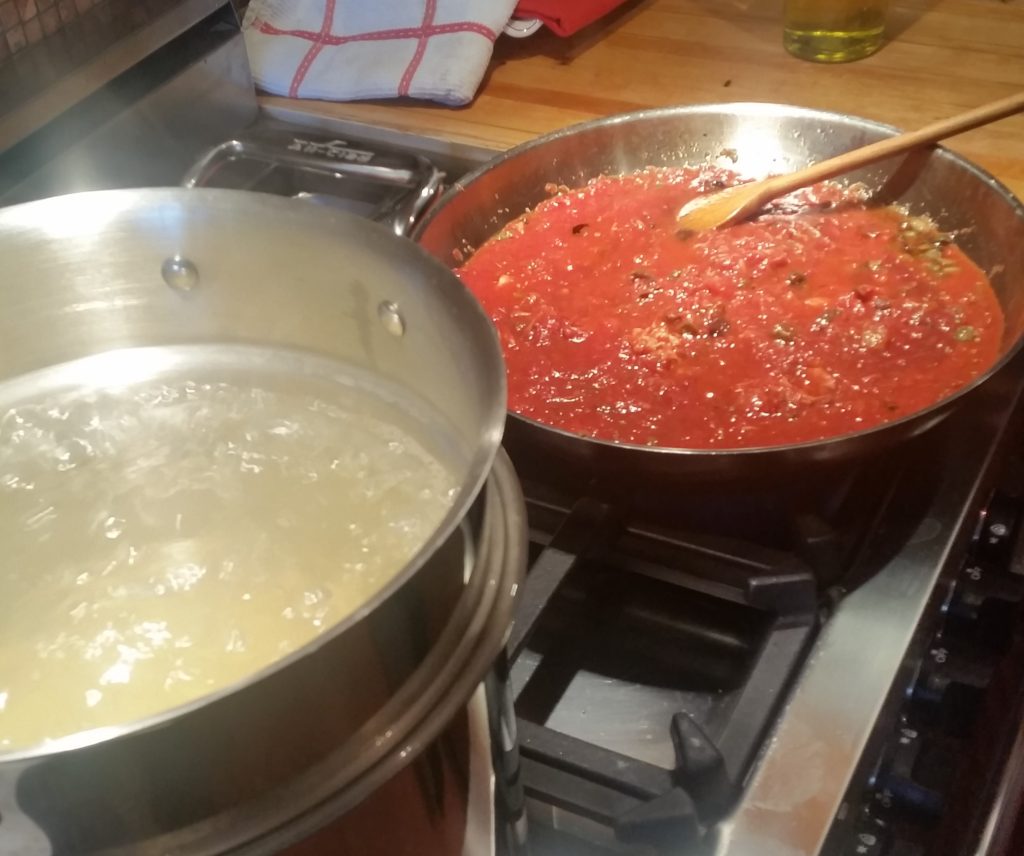 ---
Toss the pasta in the sauce and serve with grated cheese (no cheese if you use the tuna).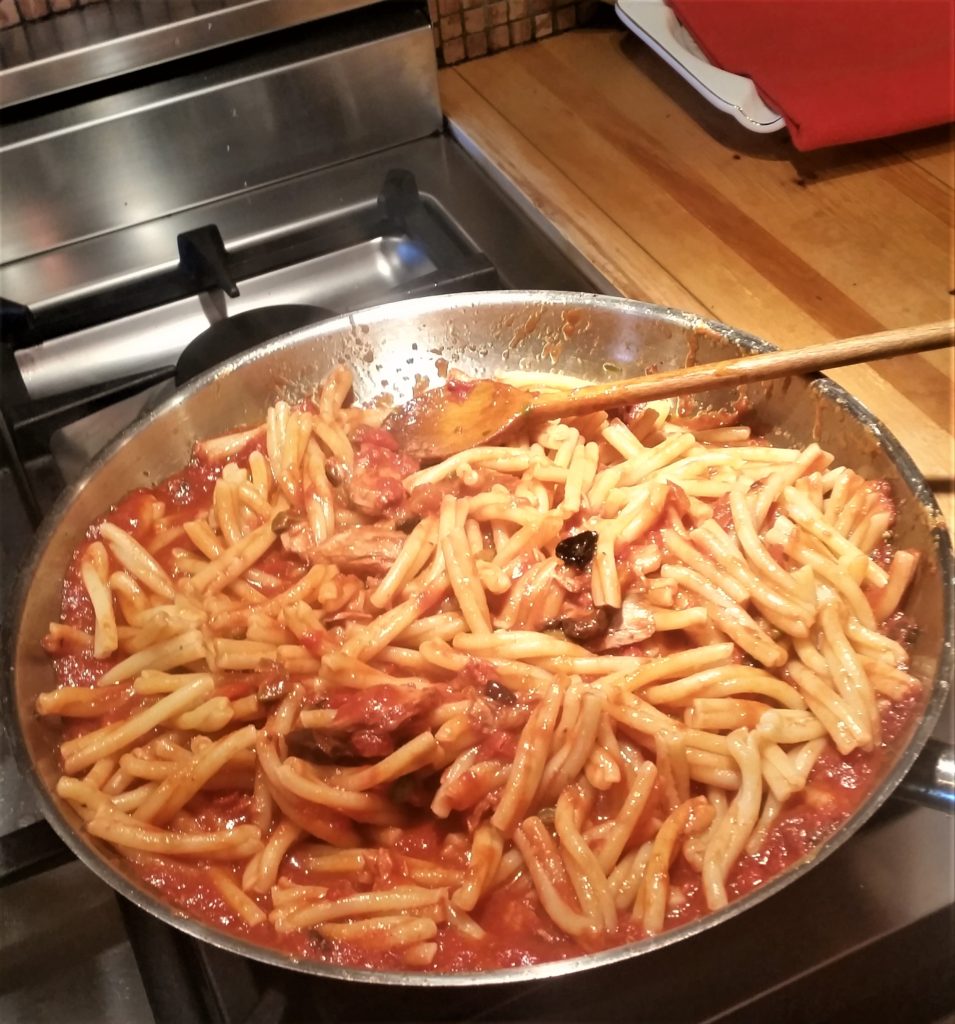 ---
Click here for updated GALLERY II
Robert Iulo at Yelp