Chicken with Vinegar, Raisins, and Onions
Chicken with Vinegar, Raisins, and Onions  – An interesting combination of flavors – with kind of a sweet and sour finish.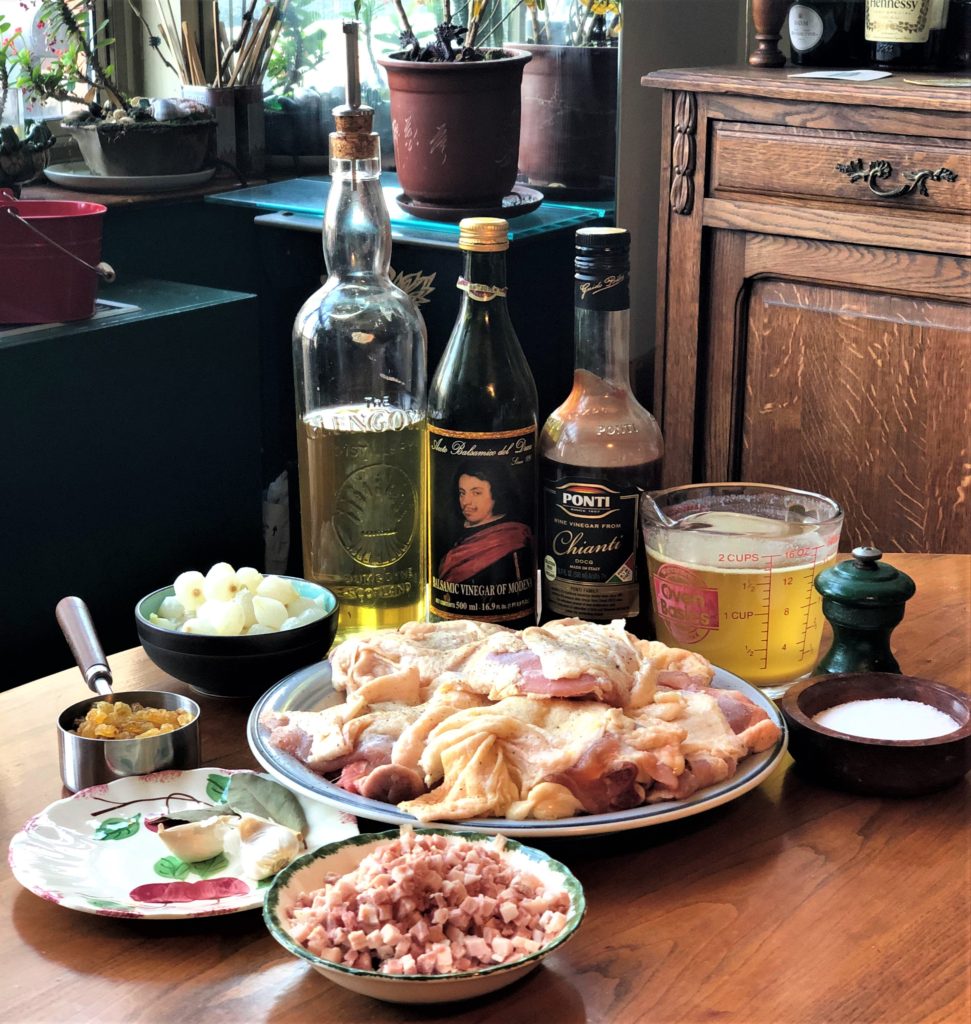 Boil the onions in salted water for about 5 minutes. Remove and place them in a bowl. Fry the pancetta in a pot until it browns. Remove and place it in a separate bowl.   
Add the boiled onions to same pot with the pancetta fat and cook until they begin to brown. Add garlic and cook for about 3 minutes. Transfer onions and garlic to bowl with pancetta.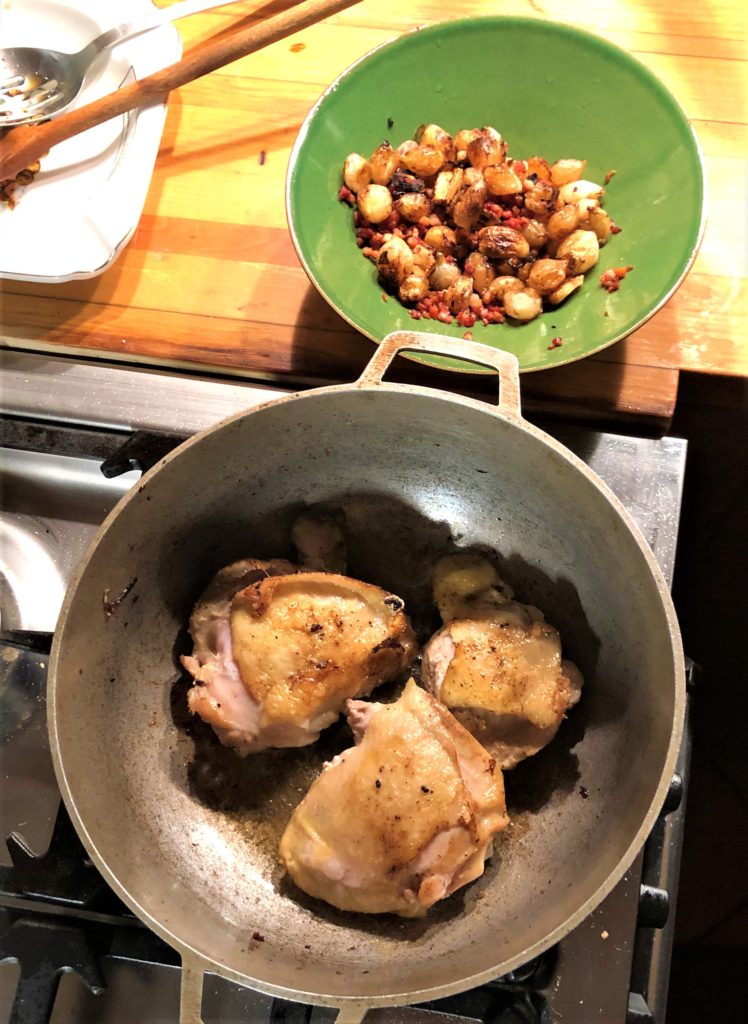 Season chicken with salt and pepper. Working in batches, add the chicken to pot starting skin side down and cook, turning, until browned. Transfer to bowl with onions.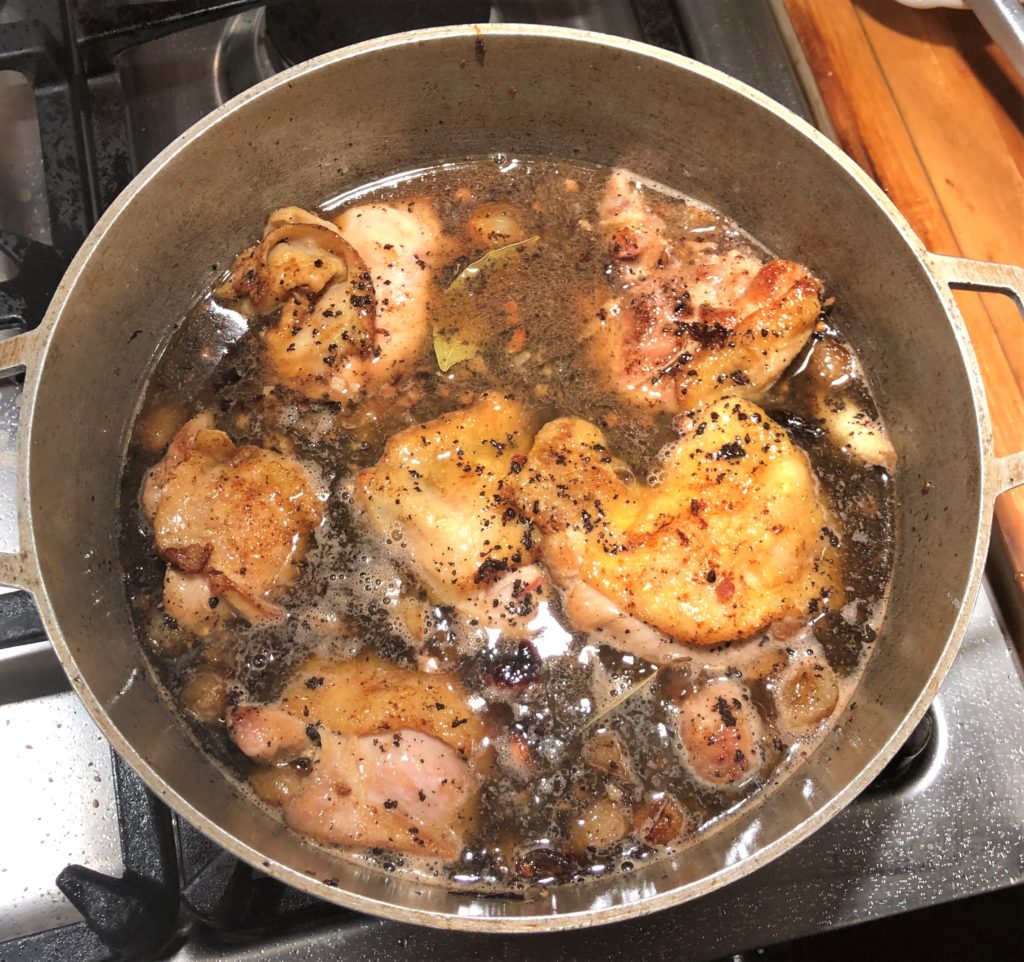 Pour off the fat from pot and return to medium-high heat. Add both vinegars to the pot and bring to a boil and deglaze. Add broth, raisins, bay leaves, browned chicken thighs, pancetta, onions, and garlic to pot. Bring to a boil, reduce heat, and simmer, partially covered, until chicken is fork-tender, 25 – 30 minutes.
Remove the chicken and onions to a platter.  Continue cooking the sauce for another few minutes so it reduces. Spoon the sauce over chicken and onions and serve with pasta or rice.
Click here for updated GALLERY II