Cajun Shrimp
Whenever I go to New Orleans I over eat. It's that combination of ingredients that you get in NOLA classic dishes that can't be beat. With Cajun spice, shrimp and green onions this one really comes together.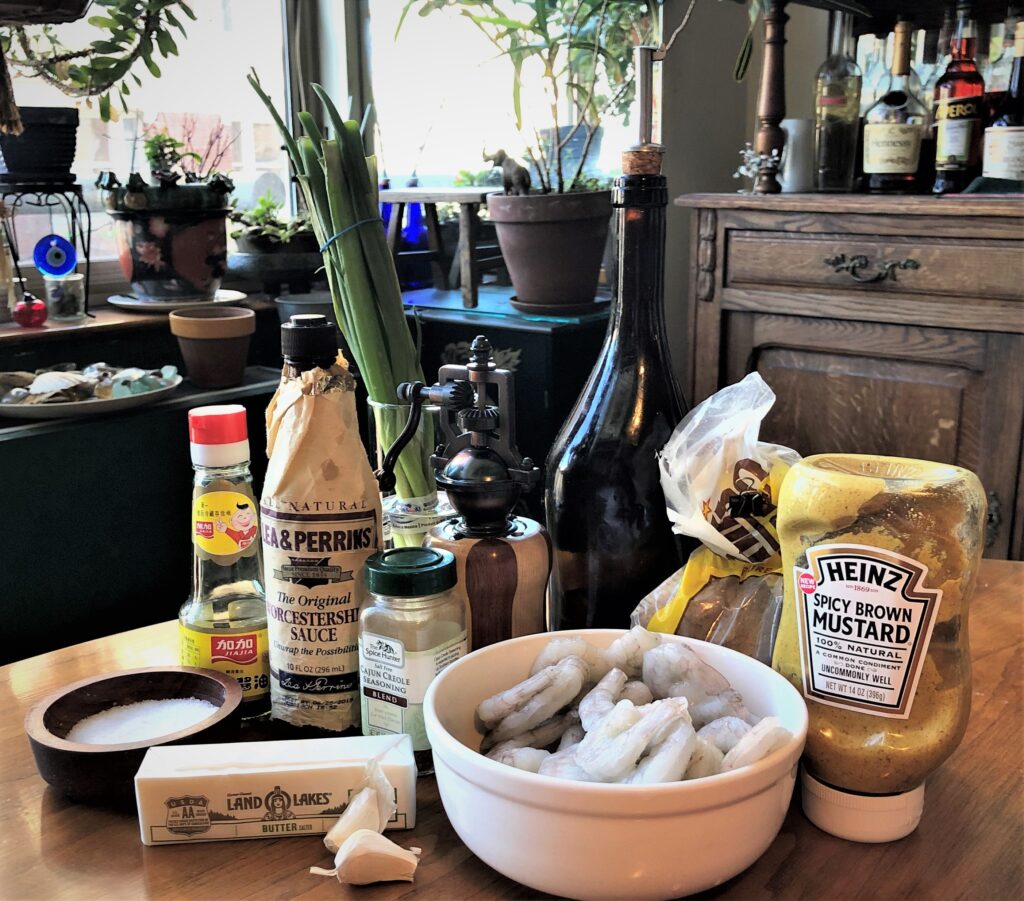 Ingredients:
¼ cup soy sauce
3 tbsps. olive oil
1 tbsp. Worcestershire sauce
1 tbsp. brown mustard
1 tsp. Cajun spice mix
2 tbsps. brown sugar
2 minced garlic cloves
2 tbsps. butter
1 lb. medium shrimp, peeled and deveined
Salt & black pepper
sliced green onions
Thoroughly mix the first 7 ingredients in a bowl.
Melt the butter in a pan over medium heat. Add the sauce and blend with the butter for a few minutes.
Add the shrimp to the pan. Cook and stir for about 5 minutes until the shrimp are done. Check for seasoning and add salt and pepper is needed. Soy sauce can be salty.
We served it with spelt and it also goes well with rice. Add some chopped green onions and a dash of hot sauce.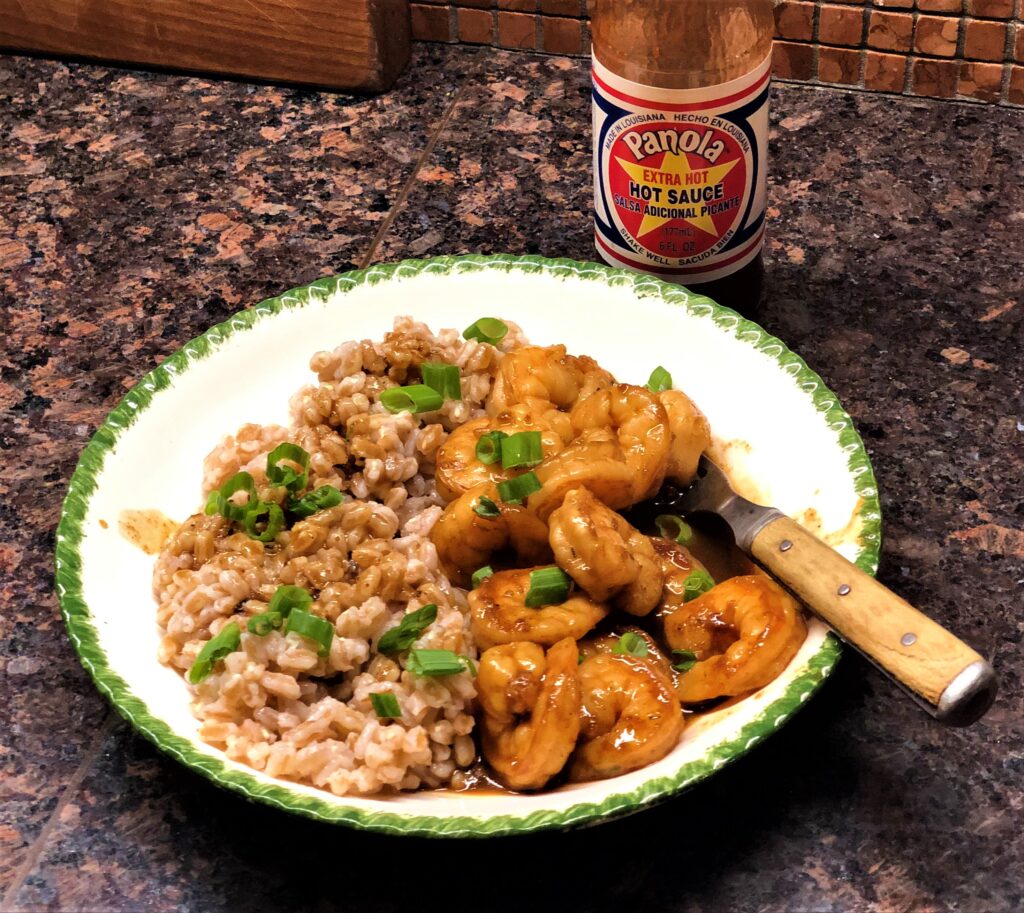 ---

Click here for updated GALLERY III