Ramos Gin Fizz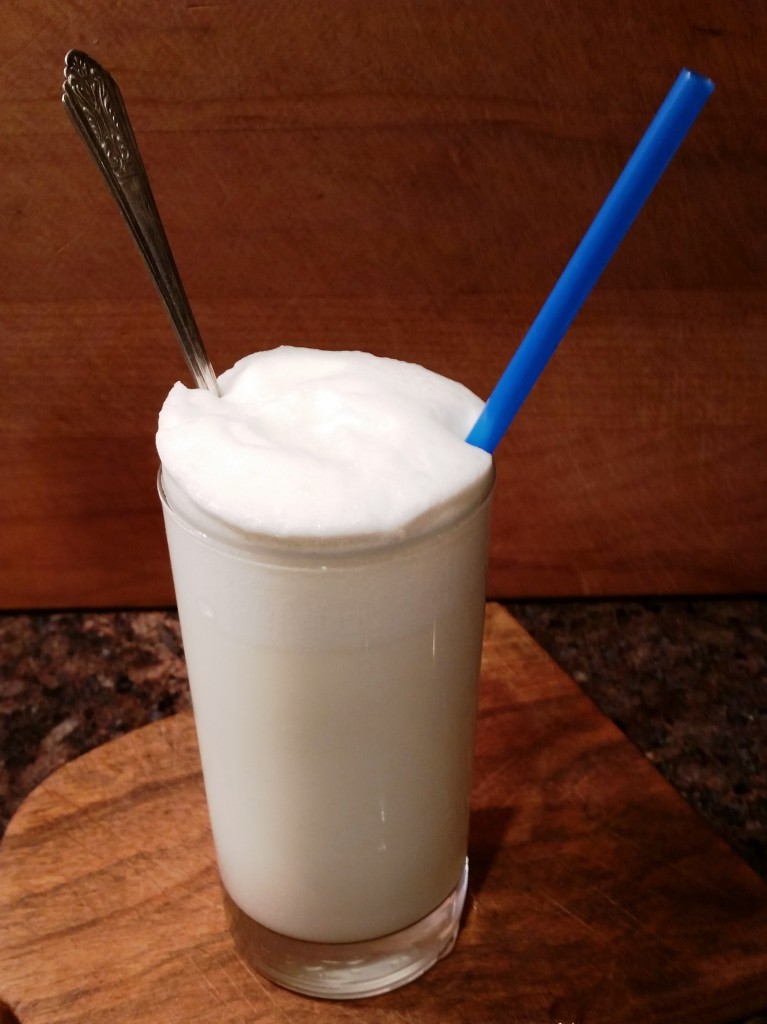 We first tried this exceptional cocktail in New Orleans on my father's recommendation. For the whole story click here – The Elusive Ramos Gin Fizz.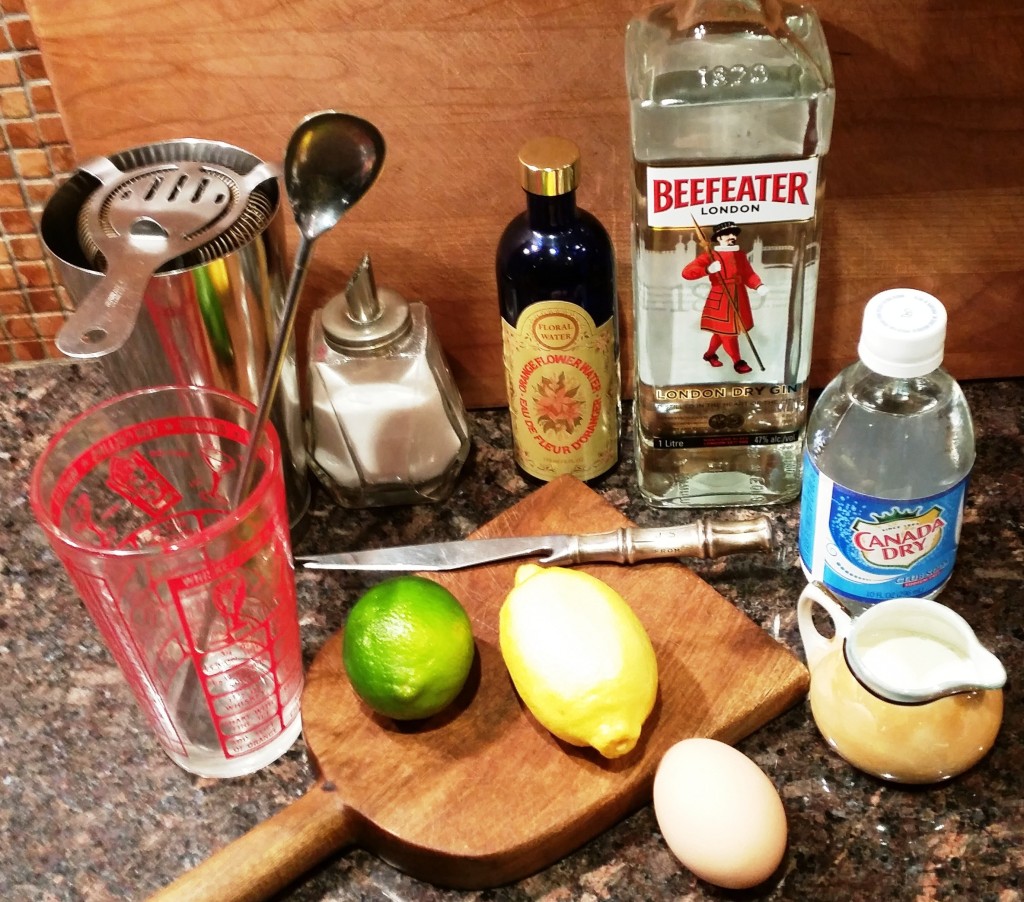 Ingredients:
2 oz gin
½ oz fresh lemon juice
½ oz fresh lime juice
1 oz heavy cream
1 egg white
2 tsp sugar
4 drops orange flower water
Seltzer or club soda
No substitute for any ingredient.
Preparation:
Put the gin and lemon & lime juice in the glass half of the shaker and the cream, egg white, sugar and orange flower water in the metal half.
Fill the glass half way with cracked ice and then add the metal half ingredients over the ice.  Shake for two full minutes. That's very important to get the meringue-like head.
 Strain from the glass to the metal and then strain again into a Collins glass with no ice.
Top with a spritz of seltzer and let the foam rest and settle, tapping the base of the glass.  When it settles add another dash of seltzer/club soda so the head comes up a bit above the brim.
Serve with a spoon & straw.