Fanny's Sweet Rhythm
I watched a bartender make one of these and asked him what was in it. It's basically gin on the rocks with a very theatrical presentation. He said it was called "Fanny's Sweet Rhythm" and he didn't know why. It's pretty and tastes good so give it a try.
---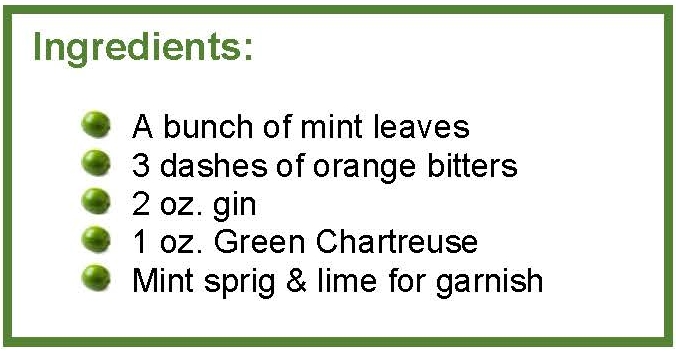 Muddle the mint and orange bitters in a rocks glass. Fill the glass with crushed ice, pour in the gin and stir. Garnish with a lime wheel and sprig of mint.
Invert a half lime so that the peel faces in, place on top of the crushed ice and pour Green Chartreuse into shell. Light the Chartreuse, let it burn for 30 seconds to warm the oils in the lime skin, then tip into the drink.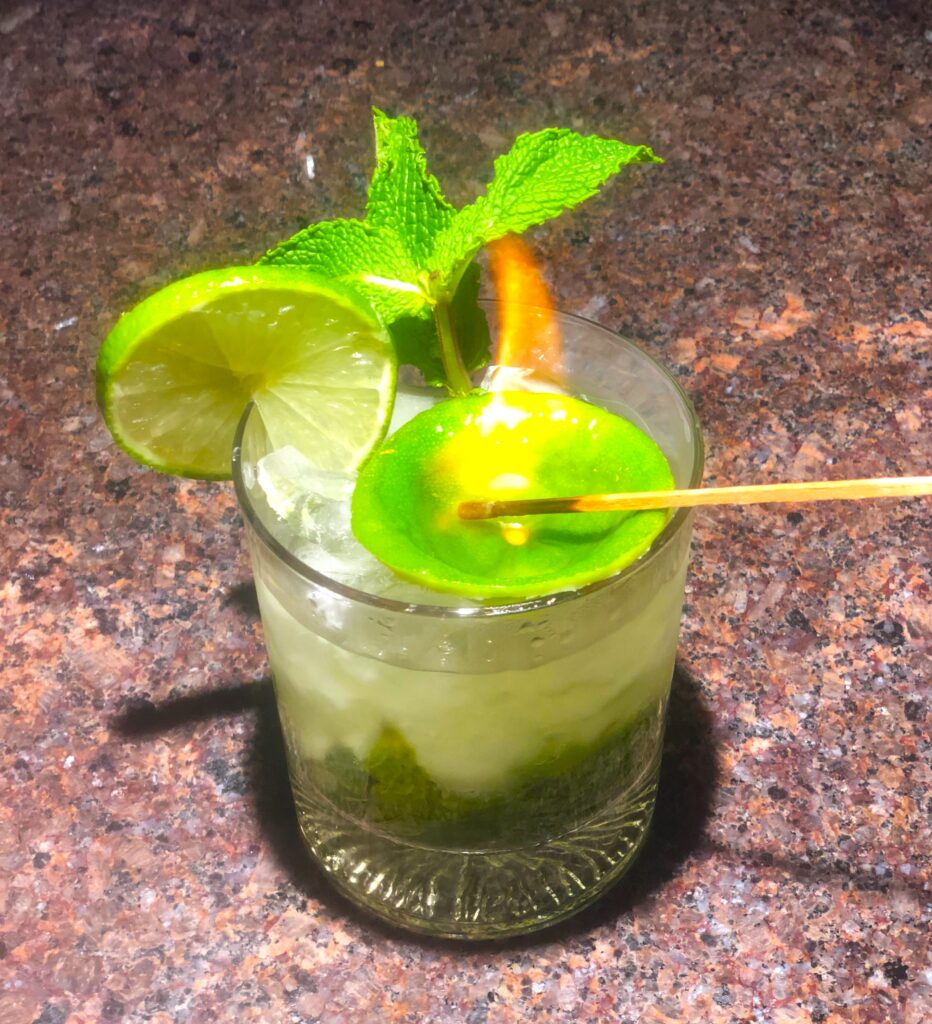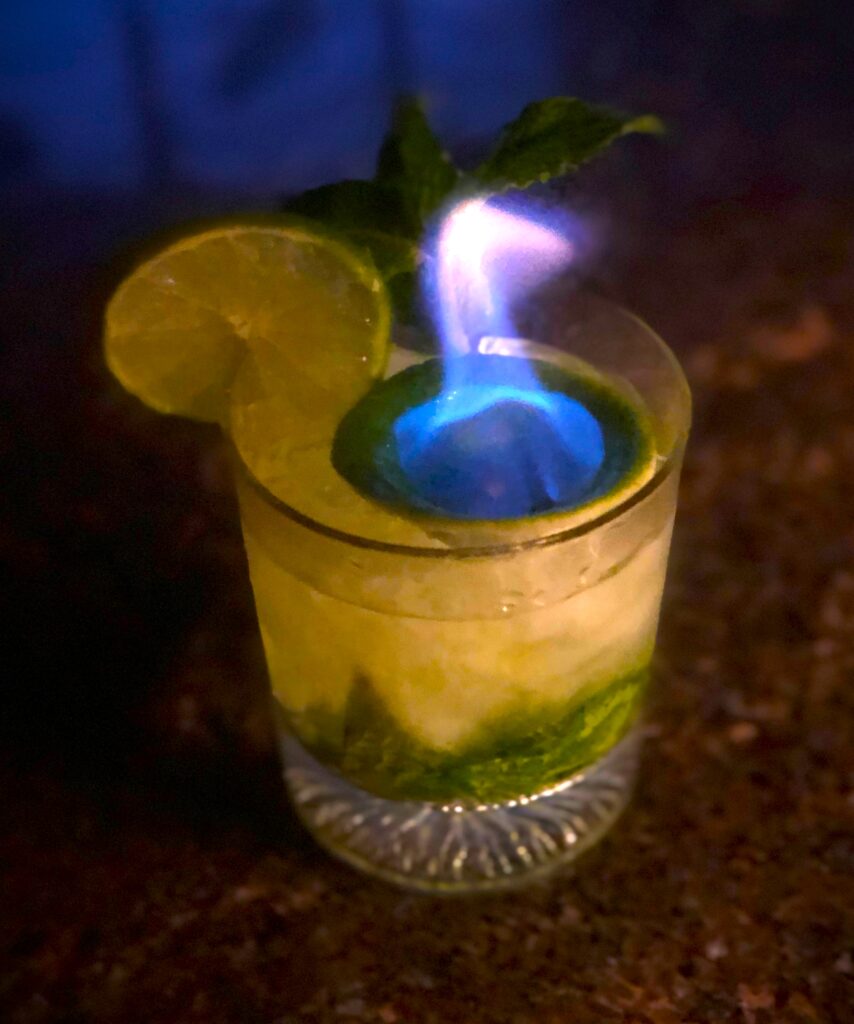 Click here for updated GALLERY
Portfolio and Yelp