Pork and Pepper Meatballs
There are lots of ways to make meatballs. Here's another one.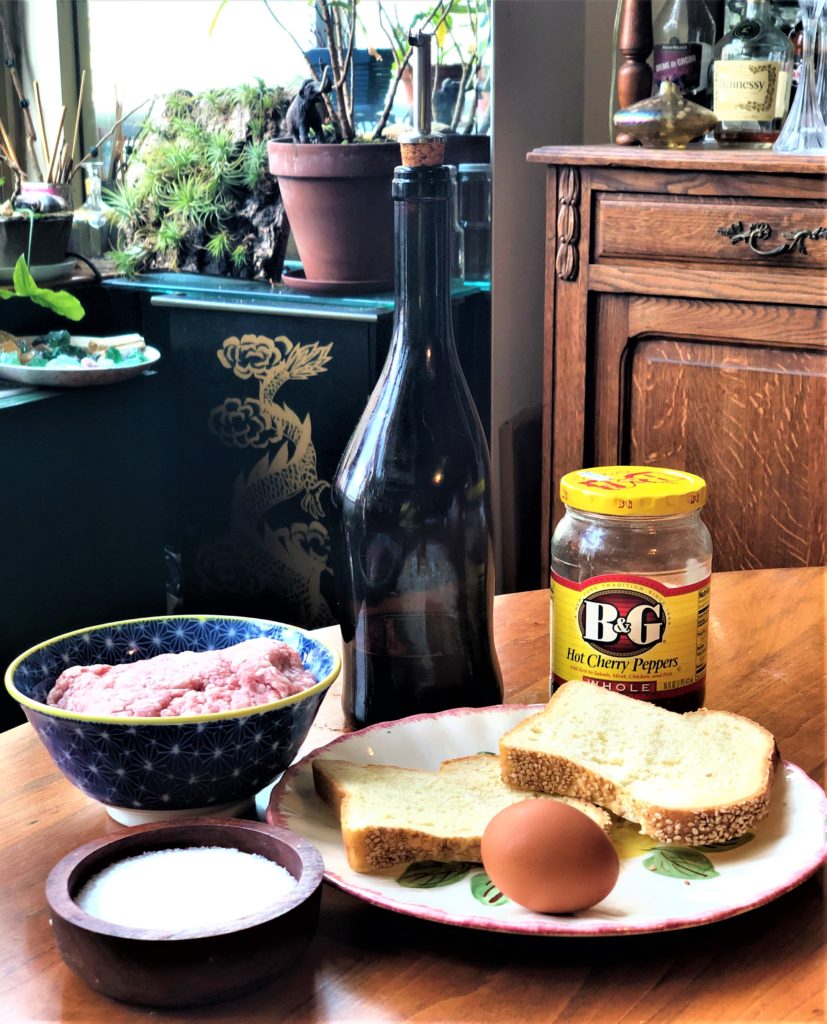 Pre-heat the oven to 450o. Mix the bread, egg, and pepper liquid until the bread has absorbed it and is moist. Add the minced peppers, salt, black pepper, parsley, and pork and mix thoroughly with your hands until all of the ingredients are incorporated.
Shape into golf ball size balls. You should get ten or twelve meatballs. Lay them in an oiled baking pan or dish and roast for 15 minutes. Serve them plain or with sauce.

Click here for updated GALLERY II