Polpette – Meat Balls Napolitana Style
My mother always got her meat balls to a uniform size just using her hands. I cheat, using an ice cream scoop.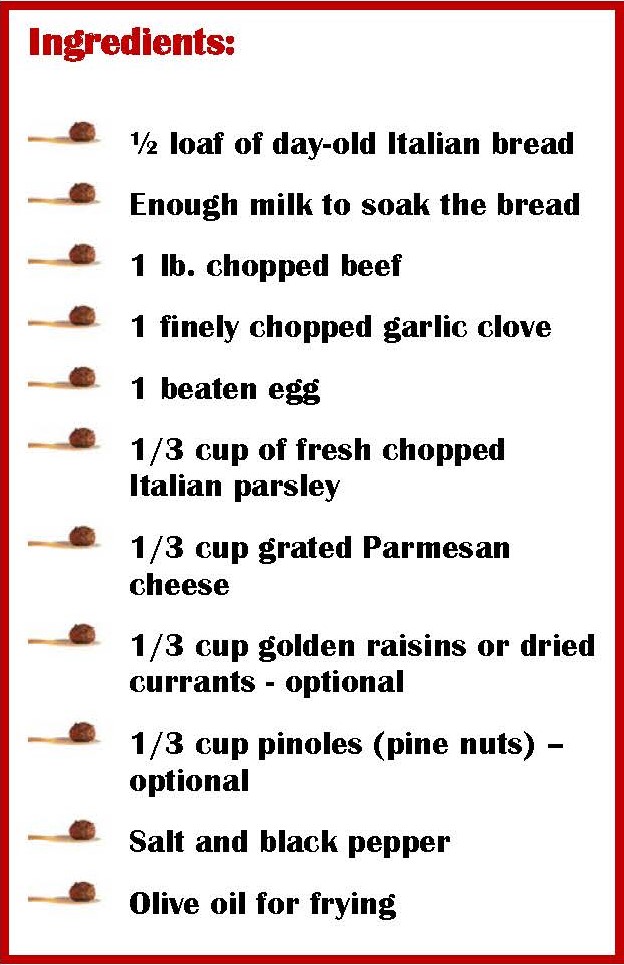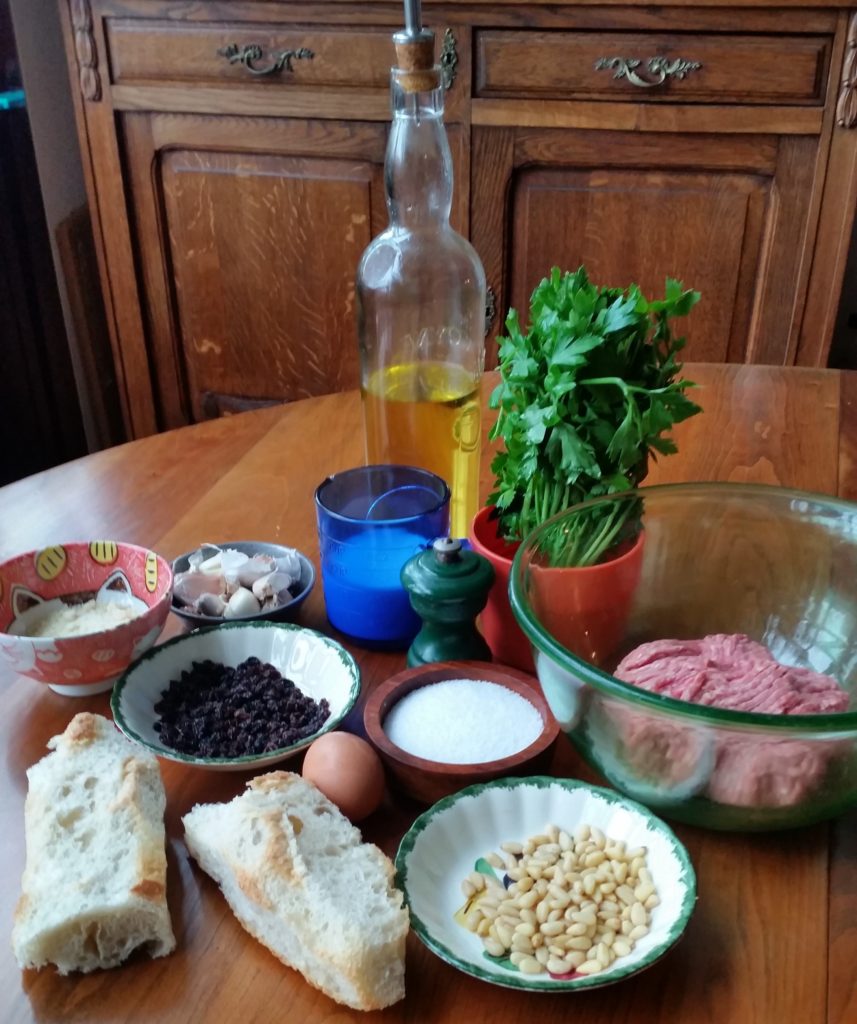 Preparation:
If you're using dried currants instead of raisins, soak them in some warm water for about 15 minutes. Trim the crust from the bread and break it into pieces. Put it in a bowl and add enough milk to soak it.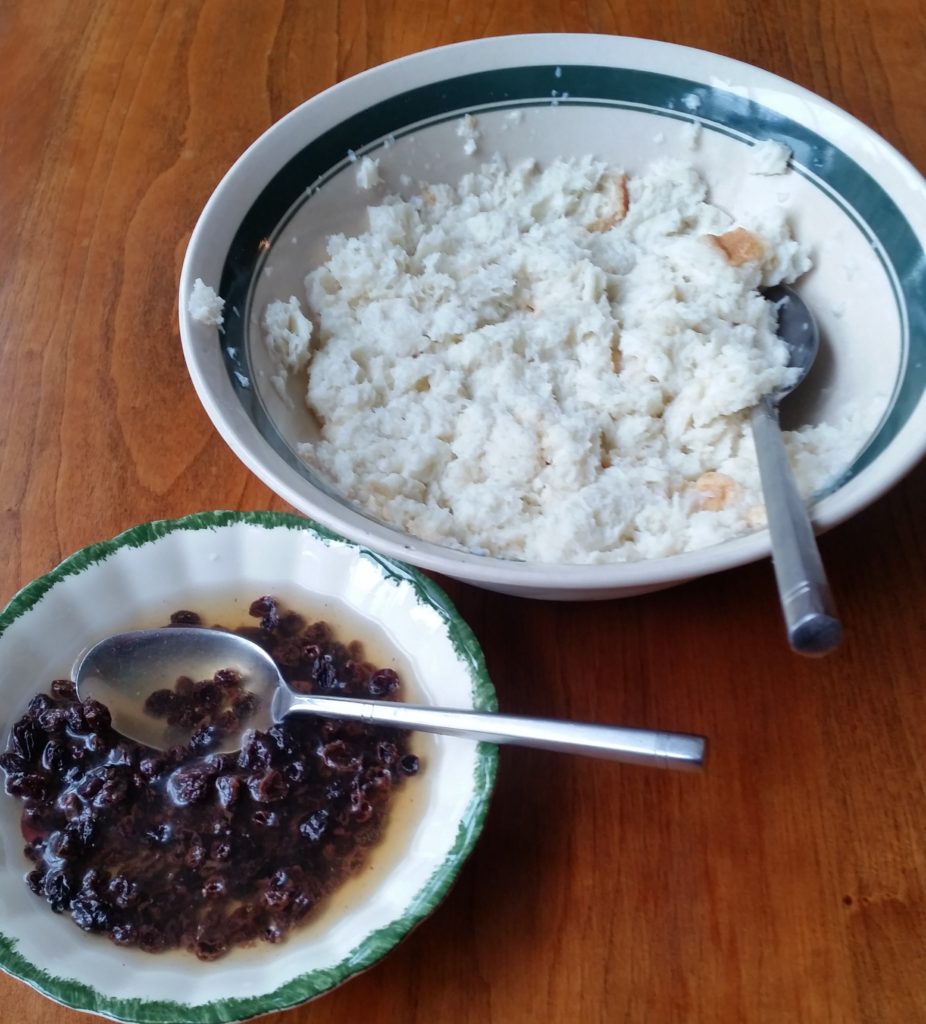 After the bread absorbs the milk and softens, squeeze it to remove the excess milk. Drain the currants if you're using them. Put the bread, beef, garlic, egg, parsley, cheese and raisins or currants, pinoles and salt and pepper in a large bowl. Mix it thoroughly with your hands.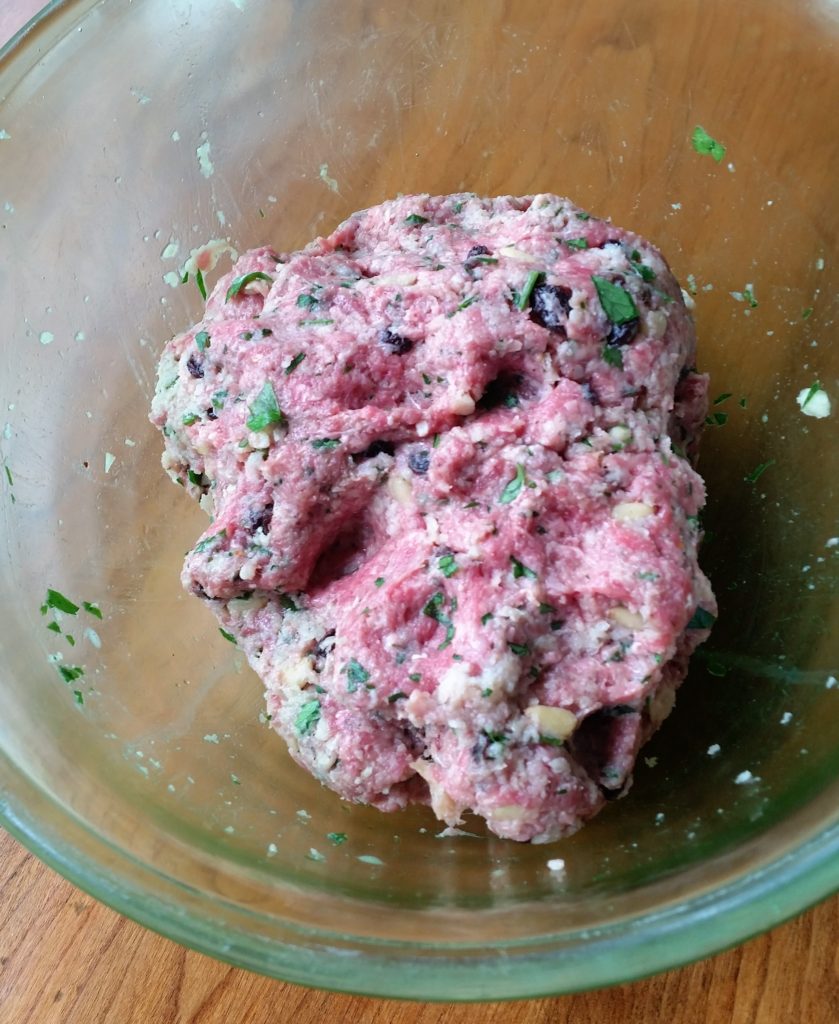 Shape the meat balls and fry them in oil a heavy pan. Turn them gently to brown all sides. Remove them from the pan and drain them on paper towels.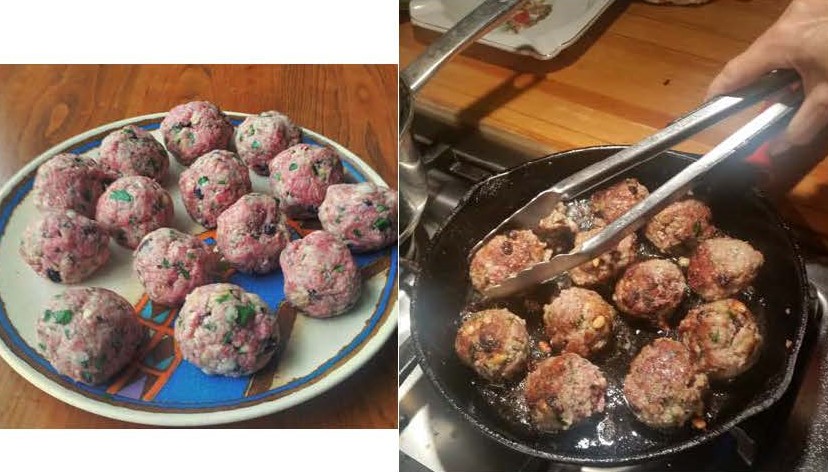 You can eat them just like this. We always did when my mother was frying them until she threw us out of the kitchen. More traditionally, serve them with tomato sauce. A simple marinara sauce would be good. I would deglaze the meat ball pan with a little red wine and add it to the sauce. You can either just spoon some of the sauce over the meat balls or simmer them in the sauce for 5 or 10 minutes.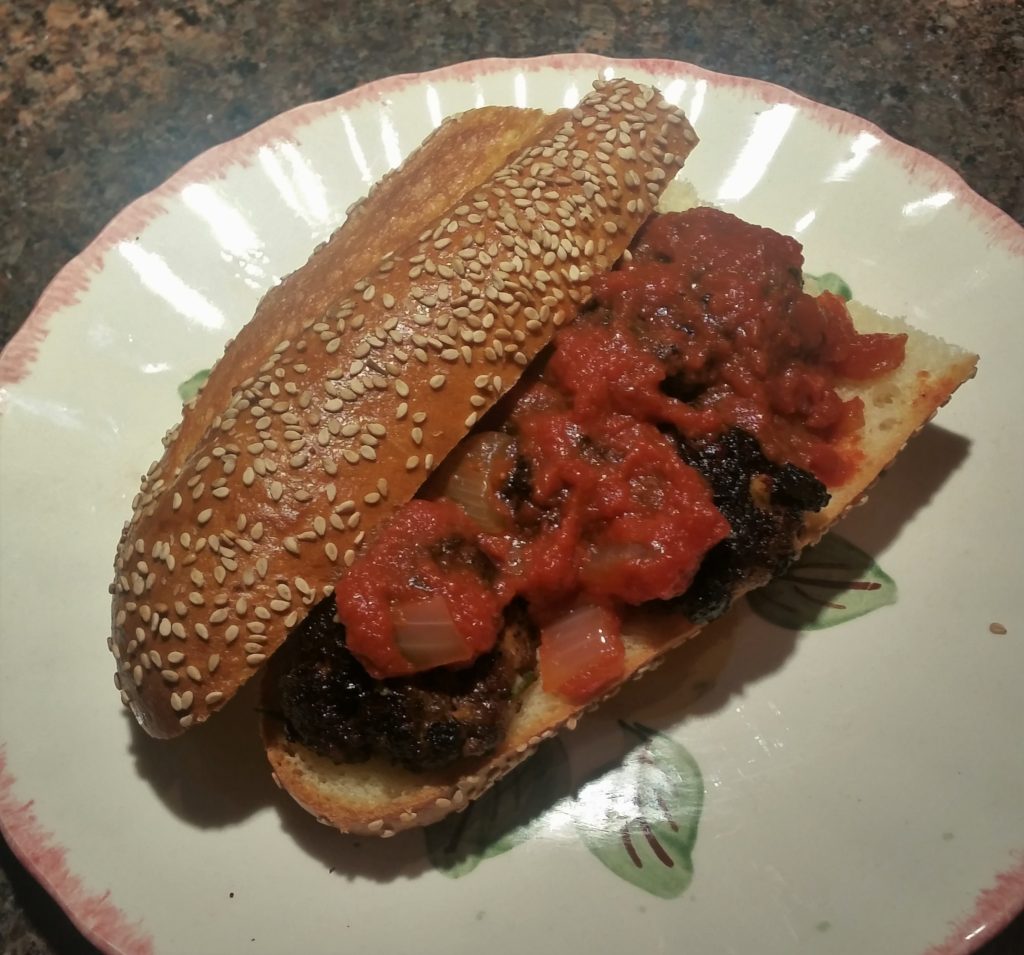 A Classic Meat Ball Sandwich
---
Click here for updated GALLERY II