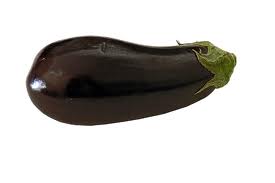 Eggplant Parmigiana  (parmigiana di melanzane )
This is probably a very different version for most of you. It's a 'parmigiana' recipe with just parmesan cheese, no mozzarella. You can substitute other vegetables or chicken or veal cutlets but no mozzarella.  If you look up parmigiana, you'll see it's defined as "cooked with Parmesan cheese," not mozzarella. Give our family recipe (written by my sister Nicki) a try.
It's light and fresh compared to the parmigiana al 'Americana you get in most restaurants with that thick rubbery layer of mozzarella on top.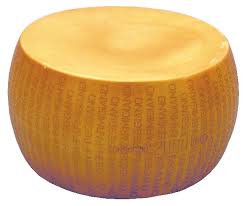 Ingredients:
2 medium eggplants cut into ½ in. rounds
1 cup all-purpose flour
1 tsp salt and 2 grinds of black pepper
1 ½ cup olive oil
½ cup grated Parmesan cheese
2 cups marinara tomato sauce (see note)
½ cup basil cut chiffonade
Preparation:
Remove 3 or 4 strips of skin from the eggplants but leave enough to hold them together. Slice them into rounds and place the slices into a scolo pasta (colander) in layers, sprinkling kosher salt on each layer. Place a heavy plate and a 28 ounce can of tomatoes (you can use any kind of weight but what could be better than a can of tomatoes?) on top for weight and set the scolo pasta in the sink for about ½ hour.
After the eggplants have drained, squeeze out the excess water and dredge the slices in the flour and salt and pepper mixture.  Fry the slices in olive oil until browned on both sides.  Drain on paper towels. Coat a baking dish (I prefer a high round dish) with a ladle-full of marinara sauce, then a layer of eggplant and a generous sprinkling of cheese topped with another ladle-full of sauce and some torn basil leaves.  Repeat this process until you finish the eggplant. Bake in 350 degree oven for 30 – 45 minutes or until bubbly.  Serve with a sprinkle of fresh basil.
Note:  Marinara Sauce – Not all Italian tomato sauce is Marinara sauce.  This 3 ingredient sauce (not counting salt and pepper) is simple enough to make on a small fishing boat, hence the name – mariner. This sauce has multiple uses:  delicious with pasta (we used to have this meatless sauce when we were kids on Friday nights when meat was not an option), the perfect sauce for eggplant parmigiana, eggs in purgatory, etc.
¼ cup olive oil
3 cloves garlic (cut in large pieces so they can easily be removed)
1 ½ lbs of fresh tomatoes or 1 28oz con of crushed San Marzano tomatoes
Salt, black pepper and red pepper flakes to taste
Lightly brown garlic in the olive oil.  Add about a pound and a half of chopped fresh or one large can of crushed tomatoes (approx. 28 oz.).  Add salt, black pepper and red pepper flakes. Simmer ½ hour on medium heat and it's done.
One last note – I have nothing against mozzarella. I love it fresh and cold, especially on a sandwich with ripe tomatoes and salt and pepper. I just think it's been overused by cooks in Italian-American restaurants to the point where non-Italians think that's the way  all Italians eat. And it isn't.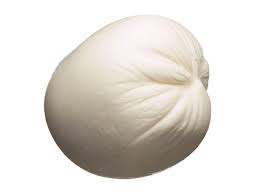 It you can't get it fresh, try making your own – Ricki's 30 Minute Mozzarella