Minestra and Zuppa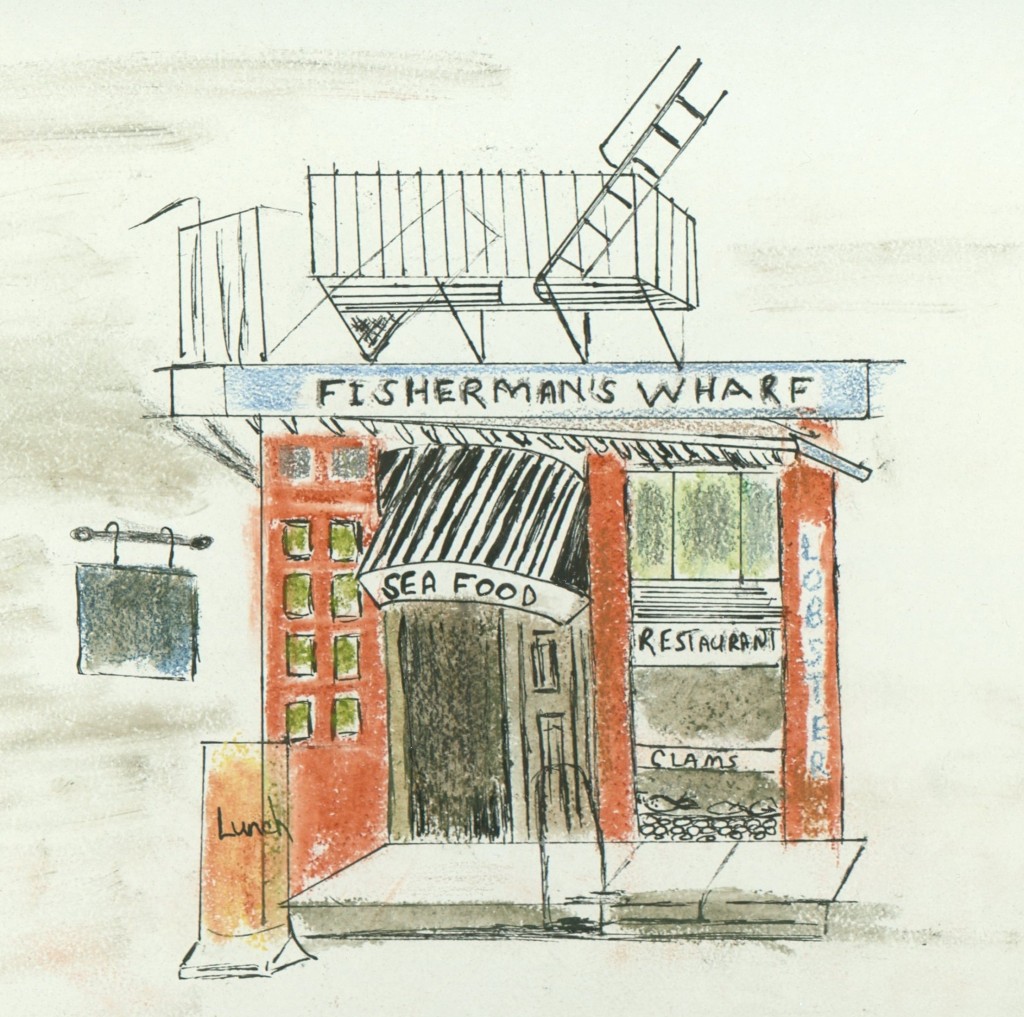 ---
< Minestra >
Basically, minestra is soupy pasta with vegetables. The vegetables can include broccoli, cauliflower, cecis, peas, lentils, beans or greens. The pasta is usually small, like tubes, shells or even broken spaghetti. The ingredients and combinations are up to you. An example of minestra is Pasta e Patate or the following pasta with escarole and beans from my sister Nicki. (If you need to distinguish between the soupy minestra pasta and pasta with say, tomato sauce or pesto, those are known as pasta asciutte, 'dry pasta' although it's covered with sauce.)
Pasta con Scarola e Fagioli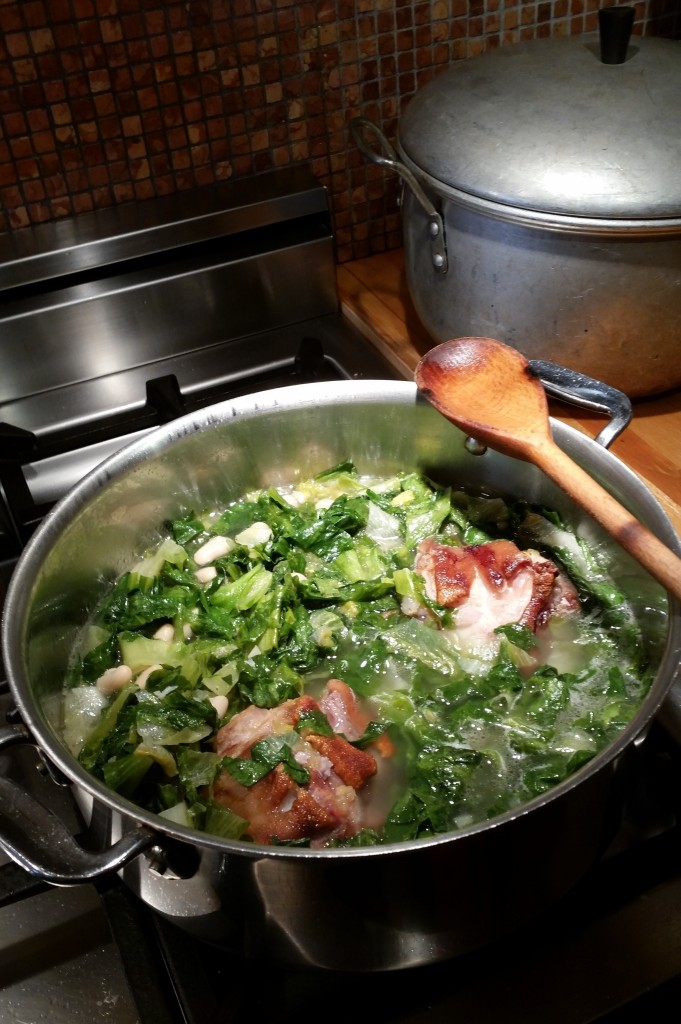 On a cold winter night nothing warms you up like a bowl of minestra.  It's hearty, delicious and easy to prepare.  My Mother served soup at every meal.  This minestra was and still is one of my favorites.
Ingredients:
1 head of escarole (rinse in cold water and cut into ½" strips)
Olive oil to drizzle in cooking pot
2 cloves of garlic (crushed)
2 smoked ham hocks
1 can of cannellini beans (drained and rinsed)
1/2 lb. ditalini (short tubes)
Preparation:
Clean the escarole in cold water and cut into ½" strips.  Set aside. Heat the olive oil in a 3 quart pot add the garlic cloves and remove them when they are brown and soft.  Add the ham hocks to brown.  Add water to cover the hocks and bring to a boil.  Lower the heat and simmer for about a half hour to forty-five minutes.  Add the escarole and cook until softened about 15 minutes.  Then add the rinsed cannellini beans and pasta. Cook until the pasta is done – about 10 minutes.
---
  < Zuppa >
Zuppa is a broth which never includes pasta and usually has a slice of bread or biscotti in it. An example of this follows as Merlutze en Brode, a recipe from a restaurant, The Fisherman's Wharf, that our family had in the 1950s. This style of preparation  goes back to a time before tomatoes were common in Italian cuisine. Our chef, Michele, was proud of this one – so simple and so good.
Merlutze en Brode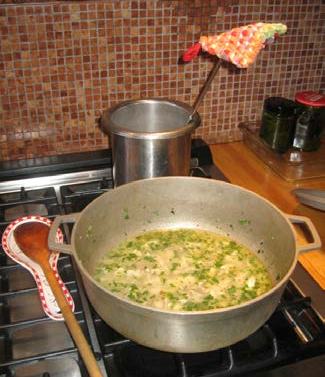 Ingredients:
¼ cup olive oil
3 thinly sliced garlic cloves
½ cup coarsely chopped parsley
Salt and black pepper to taste
2 medium sized whitings
2 day old Italian bread or fruzalle
Preparation:
Lightly sweat the garlic in oil. Add salt, black pepper and ½  of the parsley. Cut the whitings into 5 pieces each, including head and tail, add to pot and just cover with hot water. Remove the head and tail when they get soft. Continue simmering until the skin becomes loose enough to remove and you can lift out the spine and bones from the pieces of fish. Add more water if it gets too dry. Add the rest of the parsley just before serving. Put some bread or fruzalle in a bowl and cover with the fish broth.