Bridget's Chinese Chews
One last Christmas recipe – Bridget's Chinese Chews. It's her family's recipe and a Christmas tradition.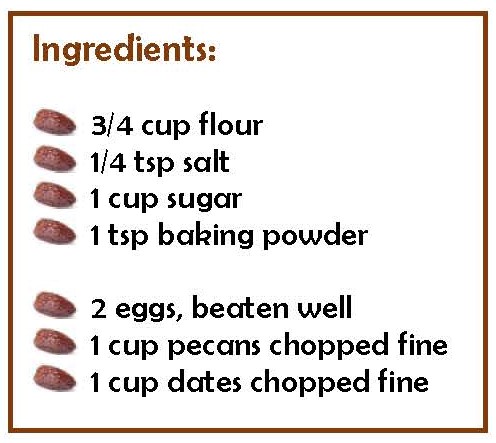 In a large bowl, thoroughly mix together the first 4 dry ingredients. Then add the eggs, pecans and dates.
Spread thinly (1 inch) in a baking pan. Cook at 350o, 15 to 20 min. Roll small bit into balls while warm and roll in powdered sugar.