Struffoli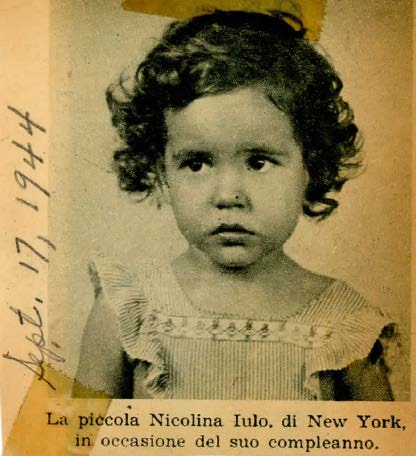 December is coming so here's Nicki's recipe for a Christmas standard.
"Struffoli or as my family calls them, Ceci, are made for the Christmas Holidays. Time consuming to make, but well worth it. They are a delicious treat. They are especially good for breakfast on Christmas day; float them in your coffee cup and scoop them up with a spoon. So good!" – Nicki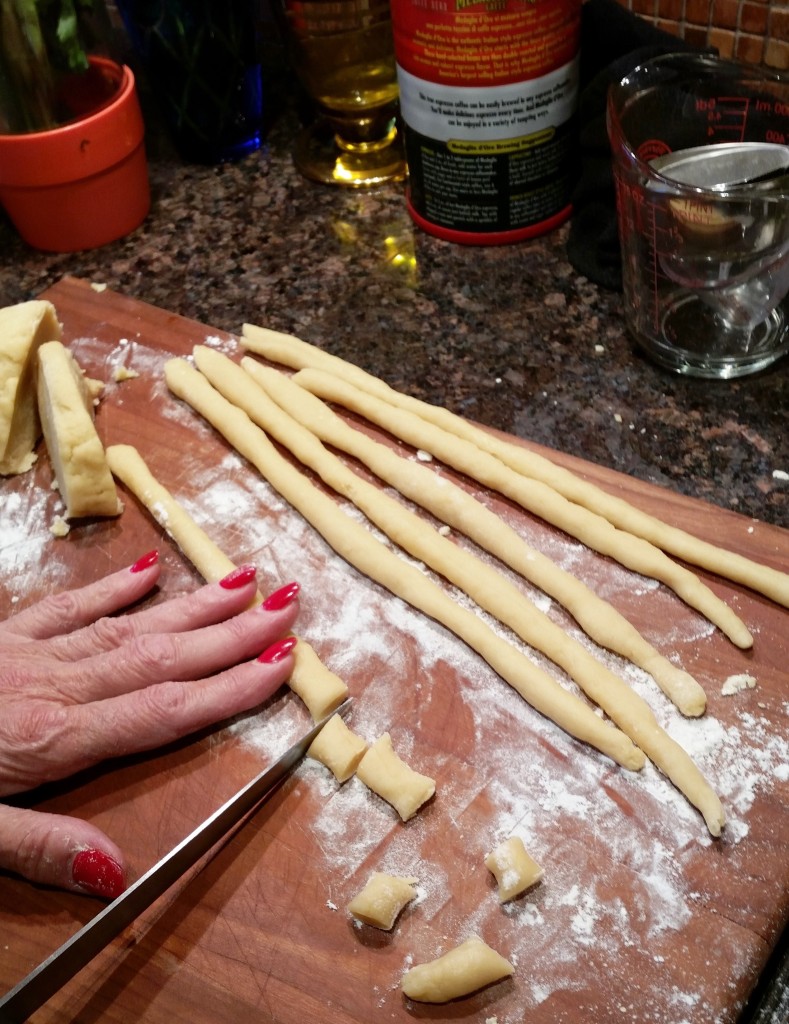 Ingredients:
2 cups flour, plus extra for dusting
3 tablespoons sugar
¼ teaspoon salt
¼ teaspoon baking powder
¼ cup Crisco (see The Great Crisco Robbery)
3 eggs
Crisco for frying
1 cup Honey + ¼ cup water
Powdered sugar and color sprinkles for decoration
Preparation:
Mix the flour, sugar, salt, baking powder, the 1/4 cup of Crisco and eggs in a mixing bowl. Work the dough with your hands. Then turn the dough onto a floured board. Knead the dough until pliable. Form it into a ball, wrap it in plastic wrap and refrigerate for 30 minutes.
Flour the board. Cut the dough into ½ inch strips. Roll the strips into rope-like pieces about 8 – 10 inches long. I prefer rolling the dough in my hands but you can roll it on the board. Leave each roll to rest on the floured board as you roll the others. Cut each roll into ½ inch pieces. Roll each of these pieces into balls the size of a ceci (chick pea). I roll them by hand and can do two at a time. (Practice makes perfect). The board should be sufficiently floured so that the Struffoli do not stick together.
Put the Crisco (about four inches deep) in a large heavy-duty pot over medium heat. Drop in one ceci to check the heat of the Crisco. It should brown in a minute or two. Fry the dough in batches until golden. Remove them with a slotted spoon or a spider spoon and drain them on a paper towel-lined plate to drain.
Heat the honey and water in a pan until it blends. Add the ceci and toss and coat. Arrange in a serving bowl and dust with powdered sugar and sprinkles.