Sausage and Grapes
This recipe is adapted from Melissa Clark's A Good Appetite in the New York Times. She suggests using any kind of sausage you like. I chose hot Italian sausage because it made a good contrast to the sweetness of the grapes.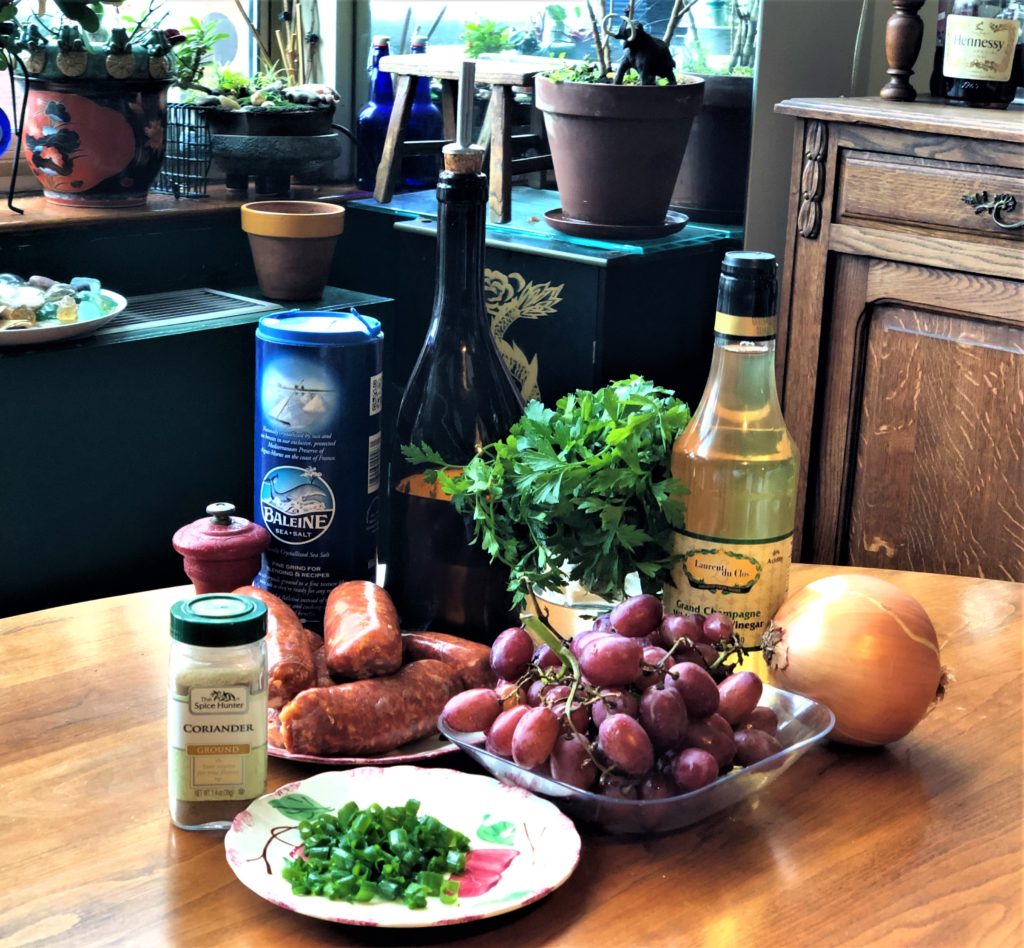 Ingredients:
1 large onion, thinly sliced

4 tbsps. olive oil

Salt and black pepper to taste

4 cups of stemmed red seedless grapes

½ tsp. ground cumin

1 lb. hot Italian sausage

½ cup coarsely chopped parsley

2 tbsps. chopped scallions or chives

2 tsps. Sherry vinegar + more to taste
Heat oven to 450o.
In an oven proof pan, toss the onions with the salt, pepper and 2 tbsps. oil. Roast for 10 minutes or so, until the onions take on some color. Remove the pan for the oven and add the grapes, cumin, and the remaining oil. Spread in an even layer and add the sausage. Roast for 25 minutes, turning sausage and tossing onions/grapes halfway through.
After 25 minutes, remove the sausage to a serving plate. Add the parsley and chives to the pan with the grapes and onions and mix. Use a slotted spoon to remove the grapes and onions to the serving plate. Add the vinegar and scrape up any brown bits. Put over the grapes and sausage and serve.

Click here for updated GALLERY III